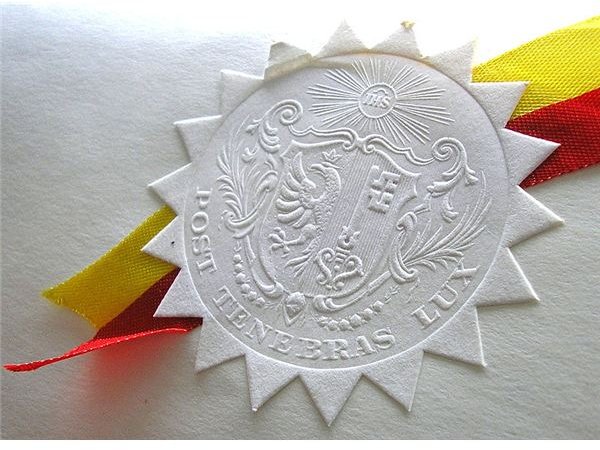 Handing out end of year student awards serves a twofold purpose: on the one hand, it acknowledges an achievement or goal; on the other hand, it affirms an individual student's value to the class community. The latter can have a huge positive impact if the student is not necessarily a big academic achiever. Balancing humor with encouragement, it is important to make each award as individual as possible for the maximum effect.
Funny Student Awards
These teacher-made student awards honor the class members who were instrumental in fostering an atmosphere of fun, learning and teamwork; it recognizes students who made the day to day class operation a joy. They are also the kinds of student awards to hand out to kids whose grades and academic achievements might not actually qualify them for any other honors.
Great suggestions for funny and also encouraging honors include:
Student with the most beautiful smile
Best attitude
Most beautiful cursive handwriting
Neatest printing
Most fashionable class member
Most fashionable test taker
Most curious science student
Fastest test taker (for any given subject)
Best basketball shot
Funniest joke teller
Most photographed student
Student Achievement Awards
These are instrumental for the high school student. Awards help students — who are having a tough time and might actually contemplate dropping out — to consider sticking with it just a little longer. In some cases they also encourage a student who has been working particularly hard on any given subject by showing a little something in addition to a good or improved grade.
Ideas for suitable achievement awards include:
Always being on time to school
Never coming in late from lunch
Perfect attendance for one year
Best speller in class
Most improved speller (or math-, science-, English- or Spanish student)
Frequent participant in class discussions
Most creative science fair display creator
Nuts and Bolts of Making These Honors Stand Out
Download some free printable achievement awards for students. Teach Net(1) offers a number of downloadable PDF files for plenty of different honors and occasions. Print out the certificates of choice on vellum or card stock. Invest in some inexpensive gold seals or make them out of tinfoil; add blue, red or gold ribbons to add a bit of texture to the award.
Hand out the awards with a little speech by the teacher that honors each recipient individually. Time permitting, the students may give a one minute 'speech' themselves or simply take a bow. For the teacher with a slightly larger budget, presenting end of the year gifts for students is an excellent means of also offering a little token of appreciation to the kids.
Make sure that the presentation of the honors bears out that each award carries equal weight, which is paramount when trying to encourage children who might not have done well academically and perhaps also did not add a lot to the class as a whole. This kind of encouragement could has the power to spur them on to do better in the next school year.
Source
(1)https://www.teachnet.com/how-to/endofyear/certificates060399.html
Image credit: 'Seal' by MHM55/Wikimedia Commons at https://commons.wikimedia.org/wiki/File:Coll%C3%A8geGeneve1974-1.jpg