Should You Buy End of the Year Gifts for Students?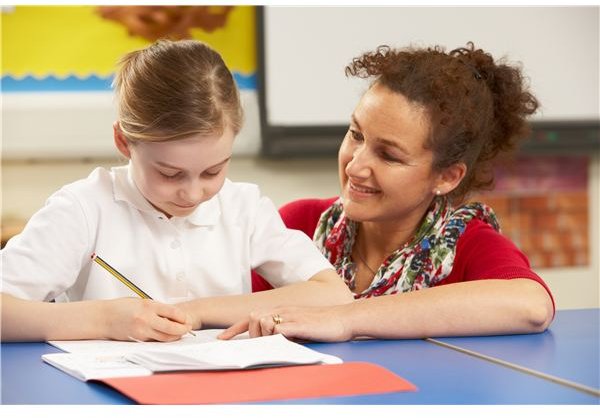 End of the year gifts may appear to be just another expense that the teacher must bear, but they serve a much larger purpose. Instead of being a token of the season – as would be the case with holiday gifts given by an instructor – these gifts represent a conclusion to an entire school year spent together.
As such, they can be practical gifts for students who are moving on to a different school, such as elementary school students transitioning to middle school, or they can be very personal in nature, highlighting academic achievements and personal growth. In some cases, these end of the year gifts are also a great way to underscore the bonds that classmates have forged during the year.
Inexpensive Gift Ideas
Dollar stores are a treasure trove of inexpensive, whimsical and practical items. In anticipation of the hot summer months, they stock beach balls and sand toys, such as buckets. Buy a good-sized sand bucket for each student.
On the last day of school, hand out permanent markers and have each student autograph one another's buckets. If desired, the kids can add their phone numbers or email addresses to share, depending on their age. The buckets are useful for containing the odds and ends any kid's room accumulates and they make wonderful mementos.
Symbolic Gifts for Middle School Students
Depending on the maturity and technological abilities of the middle school students in your care, they may not need the plastic bucket "address books" to keep in touch with their classmates. Encourage them with a more personal gift that is nevertheless witty and lighthearted.
Purchase small, decorative plastic bags (one per student) and fill each with a pack of chewing gum, a pre-addressed and stamped postcard, a decorative pen and a little sack of peppermint candies.
The gum represents a play on words and as the student chews, she should be mindful to "choose" keeping up her studies. Students who want to keep in touch may do so by writing a postcard to you and dropping it into the mail. Since it is pre-addressed to the school, it is sure to get to you. Attach a little note to the peppermint candies and remind students that the time they spend learning should be worth a "mint" to them.
Individualized Gifts for Students
At the high school level, students value personal affirmation more than little miscellaneous items. A handwritten note or card of encouragement and appreciation goes a long ways toward making students feel as though you valued them throughout the year. These gifts are not expensive, but they are somewhat labor-intensive.
Start out by taking a class photo that includes you. Write a personalized note card for each student. Avoid undertaking this task the night before school's out. Write them over the course of a week or so instead.
Print or copy the photo onto the back of a piece of award paper and fill out the front of the award with a quality you want to highlight for each student. Hand out the awards with the note cards on the last day of class in a little awards ceremony.
As you see, it does not have to be costly to create neat end of the year gifts for the students you had the opportunity to interact with for an entire year. Usually these gifts take a bit of time to put together, so please be sure not to rush and allow sufficient time to make them special.