What is Learning Readiness?
Very simply, learning readiness is when a child is ready to learn a specific skill. In order for students to fully benefit from school instruction, they need to enter kindergarten at their fullest learning potential.
Children master different skills at different ages; no two children will master skills at the same rate. Teachers almost need to work as detectives, finding out how the families of their students support and value education. Differences in culture, socioeconomic status, and family structure can have a strong affect on a child's level of learning readiness. These differences limit a child's experiences and accessibility to such things as health care, quality child care, and other resources that are essential to learning readiness. Therefore, early intervention is critical.
How Can Schools Address Learning Readiness?
Schools where developmentally appropriate activities are available will best serve students' needs. At the early childhood level, this can mean giving young students the chance to explore their learning environment and tap into the readiness skills they have developed. In elementary school, teaching strategies must focus on students and their differences and cater to their specific needs.
Students whose first language is not English also provide a challenge for schools. As this becomes more commonplace, schools need to be prepared to help these students arrive daily, ready to learn. Due to their limited language abilities, these students are already arriving to school at a disadvantage. Schools need to collect data before a new school year begins to know how many of these ESL (English as a Second Language) students need services and how their needs will be addressed.
Getting parents involved in school activities is also crucial to learning readiness. It is proven that when parents are active in the school and work as partners in their child's education, school success is more attainable. It is often an up-hill battle getting parents involved in school activities and functions, but schools need to work to accommodate parents' busy schedules and find ways to keep them active in their child's education.
How to Help at the Classroom Level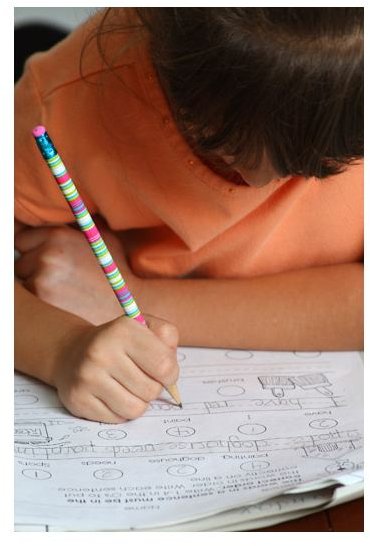 One way to help build learning readiness in your classroom is to employ activities that engage students no matter their learning level. Cooperative learning is one teaching method that can allow students to work at their current learning readiness level, while still working to grow in this area. In applying cooperative learning, groups are established where there is interdependence among group members. Each member is responsible for the outcome of the group's shared learning goal. For cooperative learning to be successful, five elements must be in place.
Positive interdependence: Group members depend on each other to accomplish their group goal.
Face-to-face interaction: Group members can praise, encourage, and support each other.
Individual accountability: Group members are accountable for their own work and cannot ride the coat-tails of other group members.
Social skills: Leadership, decision making, and communication are crucial to the success of the group.
Group processing: The teacher will assess how the group is functioning and working toward their goal.
With a literature circle, students are reading and complete activities on their own, either at home or in the classroom. The group then meets to discuss the answers to everyone's questions. Often, the group can write their own discussion questions that can be used when the group meets. This gives each group member a sense of ownership over how the group functions. I have seen teachers use a rating system where students rate each other on their level of participation and readiness for the day. This is not a rating of whether each member had the correct answers, just whether they were prepared and participated. This can lead to self-awareness for students as they prepare for their group to meet. They are actually thinking about their level of learning readiness as they prepare for an upcoming meeting with their group.
Evaluating Progress
Constantly evaluating the level of learning readiness in your students can seem daunting at best. You really just need to keep your eyes and ears open. In addition to academically evaluating students and their work, you need to be aware of what is happening in their daily lives. Teachers are busy and this can be hard to do, but it is necessary if you want to gauge where your students are on any given day. I had a family that never shared that the parents were divorcing; I only heard a child mention that he went shopping with mom to buy a vacuum for her new apartment. This huge change in his life would affect his level of learning readiness. The affect might only be temporary, but knowing about it helped me help him. Being aware and in touch is a major step in the process.