Transforming Your Classroom into a Positive, Caring Environment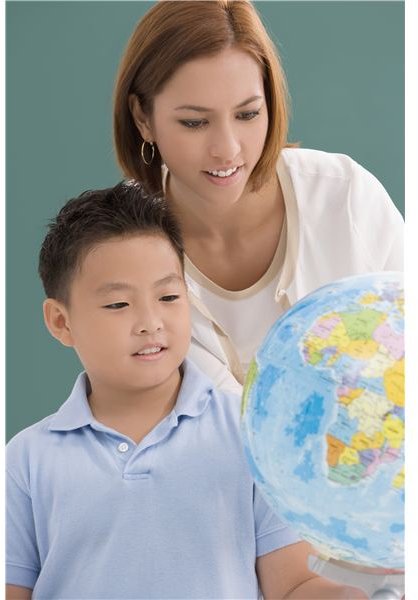 There are several ways to transform your practices. The goal of this list is to not only make your classroom a positive and discipline problem free zone; it's also to create a pleasant experience for you! Your happiness on a day-to-day basis in the classroom is paramount to your success as a teacher.
Here is a list to get you started:
Tranquil Quiet
Instead of using the "shhhhh" method, or raising your voice to command attention and quiet your classroom, try strumming a small set of wind chimes, or another pleasant sounding instrument with a drawn out chime.
Individualize… Seamlessly
Refer to your students by name, and make sure your pronunciation is correct. People love the sound of their own names, and by using them in the classroom, you can make your students feel important in an instant! You may even try using a last name, in addition to a first.
Mix up Your Routines
Using a variety of groupings in class can keep students on their toes. One day, you may group students according to homogenous ability. The next, you can group them at varying levels. Don't underestimate the ability of students to learn from one another; while students are working on their personal skills across the subject area, there is usually every advantage to allowing students to collaborate on a learning assignment. Student discussions, even if appearing casual and friendly, are actually meaningful activities in which students are learning as they discuss.
Teach to Engage
Remember to mix up student groupings. Avoid being the "sage on the stage," and let the students do the talking. Rather than lecturing, introduce a unit with a general overview and some generative questions. Then, let students investigate using their texts and other sources for information. Try implementing some constructivist methods, where your students are actively seeking information in order to solve an authentic problem.
Stay Relevant
Our students are living in a fast paced world, most likely with access to smart phones, online gaming, social media, SMS, face-time, and much, much more. Try to stay current with what your students' spare time activities outside of school. What games are they playing? What types of issues come up on social media, and how are they important to your students? Who are the latest and greatest musicians in your students' lives? Stay interested in your students, and ask lots of questions as to their general interests. You may be surprised at how much you will learn from them, as well as how much you can tailor your teaching to reach them and stay relevant!
More Than a Friend
As much as you stay interested in their worlds, you are not their friend - or Facebook friend. While some teachers may bend this rule for certain exceptions, generally not "friending" students can avoid potential problems. That said, your classroom doors could be wide open at all hours for your students to come and talk. Host a club during lunchtime, or spend some time in the cafeteria or on the yard being that familiar and comforting face. Observe what students are doing, and going through, outside of class, and you may get a fuller picture of who your students are.
It Takes a Village
While your students are in your charge for a year or occasionally longer, remember that your job is to promote their learning so that they can meaningfully engage with their communities and world! Does your school build bridges with the community? How can you, as a classroom teacher, promote meaningful connections between your students and their community? Some schools will host community events, open polling places or have charity functions at the school in order to attract the locals onto campus. Many teachers connect with a variety of professionals in the community in order to expose and inspire students both academically and socially. Whether you opt to invite in guest speakers, coordinate class trips to visit professionals in their contexts, or institute a school-wide mentoring program with successful adults in the community, there are many ways to recruit your village in the educative process!
Life Long Learning
As teachers are promoting the value and importance of learning to their students, it is of the utmost importance that they model this value! The third article in this series will explore a number of methods by which you can stay current, keep learning and develop professionally in meaningful and relevant ways. Stay tuned.
This post is part of the series: Crafting a Caring Classroom Climate
In this series teachers can learn how to attain positive classroom leadership and follow practices that transform the classroom into a caring environment. In addition, you will determine the value of ongoing, personalized professional development.