Three Dozen Resources and Strategies for the School Counselor: Helping Students in Crisis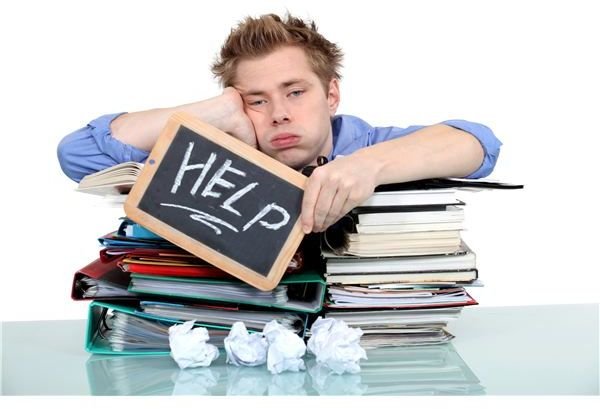 Helping Students in Several Situations
School counselors wear many hats in the school settings. They may be called upon to help a student with alcohol and drug issues, and
another student who is looking for career and college advice. In 2012 there were 262,300 people working as a school, educational or vocational counselor; that number is expected to increase by 14 percent by 2018, according to the Bureau of Labor Statistics. Read about many different issues school counselors may come across, and different tips and activities that can help students.
Being a Counselor in a School Setting
Being a school counselor is an important job in a school system, but children and parents may not know what a school counselor does. Different activities and lesson plans can education students on what a school counselor does, which can encourage students to seek help from a counselor when they are in crisis or have questions. Bright Hub Education also has articles to help school counselors be effective in students' lives.
Students in Traumatic Situations
Unfortunately, many students have experienced a traumatic event in their lives. This can include a physical or sexual assault, natural disaster or life-threatening illness. The United States Department of Veterans Affairs noted that 15 to 43 percent of girls and 14 to 43 percent of boys experience one traumatic event in their lives. This can result in post-traumatic stress disorder, a type of anxiety disorder, or other emotional responses that can affect their social interactions academic performance. These articles provide information and strategies for working with a student who has experienced trauma.
Helping to Cope with Anxiety, Shyness and Depression
Students may be dealing with issues that affect their ability to do their best. For example, a student who is very shy may have trouble making friends. A student who has test anxiety may not perform her best on the test. School counselors can be an invaluable resource to students dealing with these issues, and here you'll find articles on different techniques to help students cope.
Behavioral Issues in the Classroom
A student who has behavioral issues can disrupt the classroom, making it difficult for other students to focus and do their best. Bullying is also a serious issue that needs to be addressed, which is where the school counselor can step in. A school counselor can help educate students on the effects of bullying, as well as provide support for students who have been a victim of bullying.
Alcohol and Drug Problems in Students
Alcohol and drugs are serious concerns among young people. In the 2009 Youth Risk Behavior Survey, 42 percent of high school students reported drinking alcohol in the past 30 days; during that time period, 10 percent reported driving after consuming alcohol and 24 percent reported binge drinking. School counselors can provide psychoeducation on the dangers of underage drinking and substance abuse. These articles have information and different ideas to help students with alcohol and drug problems.
Body Image Issues
Many students may be dealing with negative body image. Having a negative body image can affect a student's self-esteem. Some students may develop an eating disorder. Read articles on body image issues and eating disorders and how a school counselor can help.
Working with Special Needs Students
School counselors may have special needs students come to their office for help with bullying, finding employment after school, or different psychological issues. These Bright Hub Education articles provide information on how a school counselor can help.
Helping Students Succeed
School counselors play an important role in the healthy development of children during their school years — they can provide guidance and support for all the different issues students deal with. These strategies for the school counselor are just some ideas for ways a school counselor can help a student succeed. Do you have a strategy that has been particularly useful when working with a student? Leave a comment below and tell us about it!
References