Blogs For Students - The Three Best Blogging Tools Available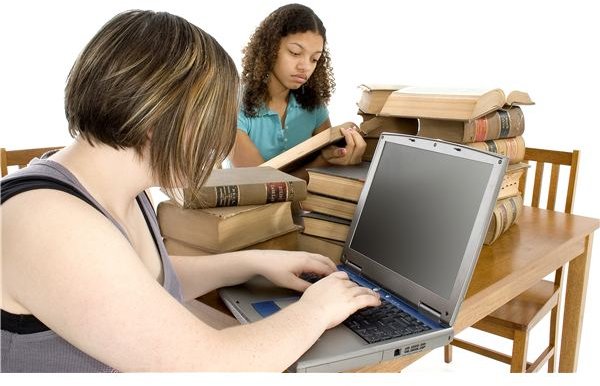 Why Blogging?
The benefits of blogging with students are quite numerous. It is a great platform for teaching online ethics, internet safety, and the responsible role of a digital citizen. Blogging is also a good tool for reinforcing digital copyright laws, practicing writing for an audience, and getting in some extra typing practice. Many teachers also like it as a way to collaborate with other classes and often use it for extra motivation with writing tasks. So, there really are lots of worthwhile reasons to start blogging with your students, and the following blogs for students are great places to get started.
Edublogs
[caption id="attachment_130616" align="aligncenter" width="1318"]
Edublogs is a popular blogging tool for students[/caption] With over a million blogs created since 2005, Edublogs may well be the natural place to start your search for a educational blogging platform. Its foundations are clearly based on a Wordpress base, but it has been tweaked to offer features that educators really want like calendars, discussions tools, video embedding and more. Edublogs give you a choice of over 100 themes to customize blogs, and it has an almost unparalleled level of support on its help pages. Not all features are free, some are only available on the Pro or Campus packages, but Edublogs is definitely still worth looking into if you are serious about starting student blogs.
Weebly for Education
[caption id="attachment_130617" align="aligncenter" width="959"]
Weebly offers blogs and other website creation features[/caption] Weebly lets you create 40 student accounts for free with no student emails required. Blogs can be made public or private and the teacher has full access to them all on their own dashboard. Everything is very easy to create with a simple drag and drop interface, and there are no ads to spoil or distract from a finished blog. There are over 70 blog and website templates to choose from and the ability to upload or embed pictures, videos, maps and more makes Weebly one of the best blogging tools for students.
Kidblog.org
[caption id="attachment_130618" align="aligncenter" width="1606"]
Kidblog offers numerous features for student blogging[/caption] Kidblog is relatively new to the student blogosphere arena, but its popularity knows no bounds right now. Based on a simplified Wordpress interface, Kidblog is about as user-friendly as you are likely to find. Blogs are private by default so that they can only be read by the teacher and other class mates. This makes it a great first-time tool for experimenting with the power of blogging without the need or worry about being public on the web. Teachers have full administrative controls over all blogs that are created by students, and passwords can be issued so that parents or other family members can view individual student blogs.
Other Resources
Of course, this is not an exhaustive list of all the possible options that a teacher has available to them. There are plenty of other blogging tools for students that include popular sites like Blogger, Posterous and Tumblr. However, while these are all good options, they lack some of the controls and moderation that the solutions above offer, so they are perhaps best reserved for older students.
References
Images are screenshots of the individual sites and were generated by the author. Follow the links below to access each of the websites that were discussed: