Hands-On Group Activities for Gifted Students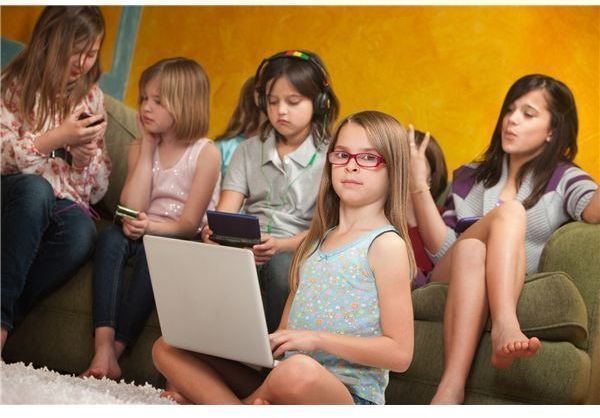 A Gifted Bunch
Group activities allow gifted students to complete tasks, learn new concepts, and work with others. All of these seem like positive
learning experiences for them. However, some TAG (Talented and Gifted) students lack strong social skills and are brimming with knowledge, so each activity needs to be well thought out and organized.
Connecting to Themes in Literature
When teachers select a theme, they can center the whole grading period, semester or even year on that theme. This gives continuity to the school year and allows students to make educational connections.
Themes can connect to literature themes, such as the following:
A great journey
Good versus evil
Growing up
Family relationships
Connection to supernatural
Activity Ideas for Themes
Activities to use with the literature themes are as follows:
Write a newspaper article (For example, students can become reporters about the topic. The teacher can create an "event." The students can create a newspaper article or even an entire newspaper.)

Make models of a topic of research (For example, students could make a model of an item from kits that can be found on the Internet. They could also make their own from plaster, wood, poster board, etc.)

Create documentaries about the theme (For example, students could create a documentary about the theme from their research. They could interview experts, recreate evidence in their research, show pictures from their research, etc.)

Shadow an expert (For example, some schools have programs where students can go to the workplace and learn about future careers.)
An Example for a Novel
The students can read the novel My Daniel by Pam Conrad. One of the topics that the book covers is dinosaur bones. This is a topic that will pique many TAG students' interests. The teacher can form groups. Then, students could choose different dinosaur bones that have been found in America prairies. Each group could select a dinosaur to research. Students could break down the topic as follows:
Physical characteristics
Diet and daily life
Habitats and reproduction
Where dinosaur bones were typically found and what they looked like
Then, students need to select an interesting way to present their researched information. They need to create visual aids, which may include bone reproductions from plaster, posters, models, diagrams, electronic slide presentations, etc.
Tips for Forming Groups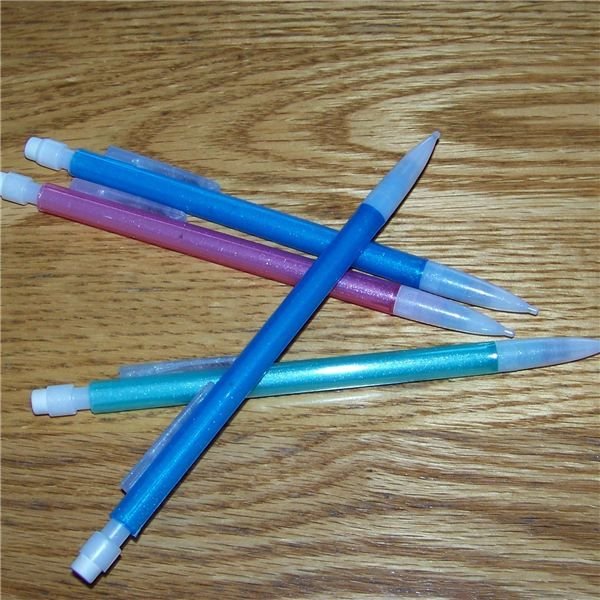 How Do You Effectively Assemble Students?
When dealing with TAG students, grouping can sometimes be an issue. The teacher must decide if the group should be a mix of students with different strengths, a mix of personalities, or one that can work harmoniously. In the real world, we all have to work with people who are difficult or who are not like ourselves. TAG students need to learn how to work with others as well.
Sometimes it is good to just let them be a random mix of students. Teachers can put names in a hat to draw out names. Or, if the group only needs to have four students, teachers can use a deck of regular cards and deal them out randomly. Each suit or royalty can become a group.
Dealing with Issues
On the Davidson Institute for Talented Development website, Stephen Balzac's article on "Tips for Parents: Gifted Kids and Group Work" shows how teachers can deal with groups that are not working together as well as they should. The more time a cluster of students can be together, the better.
For example, if a group is struggling with autonomy (each student wants to do it themselves instead of working together), then the teacher needs to set goals early on with a time table and check points. This will allow the group members to work independently and then come together to put the whole thing together. A goal for the students and the teacher is to value each person's input while completing the activity.
Recipe for Success
When teachers want to create a group activity or project, a basic recipe that should be used is as follows:
Select a broad topic or many connected topics where students can compile their own research.
Suggest creative ways that the students can present the information.
Create a rubric to assess the project.
Make a project sheet that has deadlines, check points, and descriptions of tasks.
Designate defined roles for each member of the group so that everybody contributes.
Teachers may also want to give an individual grade and a group grade for the project/activity. For example, in the article, "Challenging Students with the Law. An Interdisciplinary Curriculum for Gifted and Talented Students at the Upper Elementary and Middle School Levels" by Julia Ann Gold, TAG students were able to participate in an interdisciplinary lesson on law-related education (LRE). The lessons focus on old growth forests, Japanese American internment, Salmon Summit, automobile automation, freedom of speech, search and seizure, immigration, and animal rights. This project encourages cooperative learning through role-play, brainstorming, simulations, etc.
When teachers create their next hands-on activities for their gifted students, they need to think it through and be organized. Gifted students are bright; however, they need good teacher direction while working in groups as well.
References/Resources
Davidson Institute for Talented and Gifted
Gold, J., University of Puget Sound, T. w., & And, O. (1993). Challenging Students with the Law. An Interdisciplinary Curriculum for Gifted and Talented Students at the Upper Elementary and Middle School Levels. Retrieved from EBSCO_host_.
Gifted Grouping, from Hoagie's Gifted Education Page.
Photo Credit: Kellie Hayden