Ideas for Independent Projects for Gifted Young Students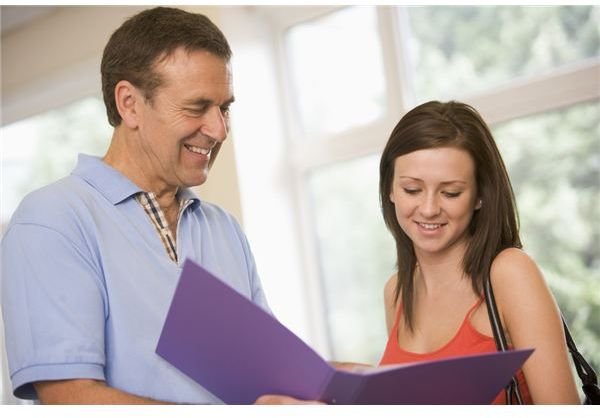 Challenging Talented & Gifted Students
If the TAG (Talented and Gifted) students in your classroom seem disinterested, bored, and/or disorganized, they probably are. Some TAG students will quietly read when they finish your assigned work quickly. Some will want to help you when they finish. However, some will become bored and quit doing the work all together. In addition, some may become disruptive.
**
Modifying Curriculum for TAG Students
One way to keep TAG students learning is to create independent projects. If you have gifted students in the regular classroom, this may take some initial planning time; however, the projects that they complete will be well worth the effort.
Before planning the independent project, you need to decide if this project is in addition to the regular classroom work. Some TAG kids will not want to complete an independent project because they already completed your assigned work.
You need to decide if this project will be in place of other classroom work or if the student needs to take a pre-test over the material you are completing. Allowing students to skip assignments or to complete reduced assignments is called curriculum compacting, which is a type of modification.
If you have Gifted Intervention Specialists available in your school district, you can consult them regarding how to implement the independent projects in your classroom.
Independent Project Ideas
Depending on your curriculum, you can try a variety of independent projects on indicators being taught in the class. Students can work on these while the other students are completing work that is excused or work that can be skipped by the gifted student. A check list of what is expected needs to be given to the student.
Language Arts Novel Ideas for Middle School Students:
Research paper on the time period in a novel the class is studying
PowerPoint presentation on the plot, symbols and mood of novel
Bulletin board of main characters in a novel or the themes
3-D model of a scene in the novel
Skit, music or dramatic production of the climax or conflict in the novel
In addition, it is helpful to have students fill out a contract on due dates and work expected. Some TAG students are disorganized and will need help keeping organized. A detailed contract will help them.
Contract Example
The following is an example contract that teachers can use with their students. You may need to tweak the contract to work for your classroom; however, the basic framework is here.
The student ______________________ will complete one or more of the following independent projects:
____a research paper
____ a PowerPoint presentation
____a bulletin board
____a 3-D model
____a skit, music or dramatic production
____a project approved by the teacher ___________________________________________
The due date for the completed project is _______________________.
Progress checks will happen on the following dates: ___________________________________________________________
The student will need to show mastery of content and complete the following along with the project:
group discussions
teacher selected activities (the student will be given appropriate notice of these activities)
a presentation of the independent project to the class
_____________________________________________ (student signature) _______________(date)
_____________________________________________ (parent signature) ________________ (date)
_____________________________________________ (teacher signature) _______________ (date)
Independent projects will help keep TAG students in the regular classroom learning and excited about school. They will be able to move beyond what they may find boring to complete projects that extend their learning.
References