Math Intervention Strategies: Strategies to Help Struggling Math Learners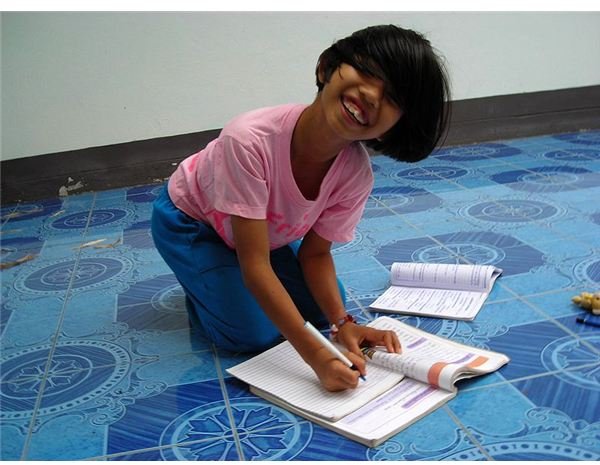 Interventions for Math
Many students these days seem to struggle more and more with math. It could be the standards are growing in difficulty and there are more requirements for the students. Whatever the reason is for students struggling, it is necessary to come up with math intervention strategies in order to help them succeed. So, what are some things that we can do to help students do better in math? Let's take a look at a few options.
The first thing you can try is to reteach the concepts in a different way. There are always different ways to teach things, whether it be by the procedure, or the way in which the material is presented. Sometimes, all it takes for a student to understand something is just a different point of view. This could be from the teacher, or having another student help as well.

Tutoring is another option. Many school districts have student tutors, or tutoring sessions after school in which students can get extra help. If they are unable to attend tutoring, teachers can work with them one-on-one when time allows, such as when students are doing homework.

Another great strategy to help with students struggling in math is using manipulatives. Many students are hands-on learners and need to manipulate objects in order to understand something. By using their hands they really get to see and work with the concepts being taught. This may also include projects. Projects are a great way for students who aren't real good test takers to show that they comprehend something.

With all of the great technology in today's classrooms, it offers a great variety of options to help struggling students. There are many great websites and free math lesson plans and worksheets that offer instruction, games, and other great activities that can help students to boost their math skills.

If a student is really struggling to the point, where they do not understand anything, then it may be necessary to refer them for an evaluation for special education. It is possible that there may be a learning disability in math, and they may need special services to help them with their needs.

A great thing to do for struggling students is to assess the skills they struggle with. There is a great assessment known as the Test of Mathematical Abilities that assesses strengths and needs just for math skills. If you give this to your students, it will tell you specifically what skills they need help with. If your class time does not allow for it, find some time during the day in which you can provide remediation in these skills.
If you have students that just don't seem to get something, then any of these math intervention strategies would be worth a try. Sometimes, all it takes is one simple thing to make all the difference!
References
Wikimedia Commons - Photos
Math Intervention Strategies - Student
This post is part of the series: Making Math Fun
Learn ways to make math an exciting adventure for your students and get the engaged.