Lesson Plans Using Shel Silverstein's Poetry in the Elementary Classroom: Activities & Ideas to Teach Poetry to Young Learners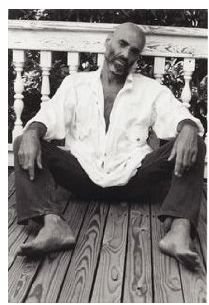 Shel Silverstein's Poetry
Shel Silverstein is a fun writer who can take your imagination just about anywhere. His books are found in most public and school libraries. These books are generally be well-worn because children love his work.
He has written many books that include countless poems. His books include the following:
Every Thing On It
Falling Up
A Giraffe and a Half
Lafacadio, the Lion Who Shot Back
A Light in the Attic
The Missing Piece
The Missing Piece Meets the Big O
Bunny Babbit
Where the Sidewalk Ends
Who Wants a Cheap Rhinoceros?
Don't Bump the Glump!
Silverstein's poems is a perfect way to introduce young learners to different forms of poetry, rhyme and meter. Teach your students to appreciate poetry, or use his poems in lessons about Arbor Day, listening and even math. Who knew that poetry and creative use of words could be so educational? Shel Silverstein is a great topic of study for your class during poetry month or at any time.
Developing a Love of Poetry in Young Readers
Inspiring Young Poets: National Poetry Month
Did you know April is National Poetry Month? Take advantage of the time to introduce Silverstein to your elementary students. His word choice is fun and simplistic and his subjects are relatable. Inspire students to write their own poems.
Developing Budding Poets in First Grade
Get your students on track to loving poetry at an early age with this lesson plan including Shel Silverstein as well as other poets kids love. We can all learn a little bit from Silverstein's genius. His work is a great place to start when you are learning how to annotate and to analyze a poem. Because the poems are easy to understand, students will be able to pick out literary elements such as irony. You can even teach about perspective, human nature, and other poetry elements.
Alliterative Poems by Shel Silverstein
"One picture puzzle piece…" Help students understand alliteration with these examples by Silverstein. These poems are also a great start for students to learn how to analyze poetry and find deeper meanings. Need some more help with alliteration? This article lists a few more examples of alliteration.
Silverstein's works also offer opportunities to teach other concepts, such as Hyperbole, exaggeration for effect: she ate five gallons of chocolate pudding. It can add whimsy to just about any poem. Another tactic commonly used in poems are Similes. This is when a poet will compare two unlike things and use the words as or like, such as her ponytail bounced like a thick black snake. Similes are fun to read and can be easy to write. Personification is where an object takes on human like characteristics, such as the branches of the willow tree dance in the summer breeze. You never know what Silverstein will give those characteristics.
"My dad gave me one dollar bill 'Cause I'm his smartest son, And I swapped it for two shiny quarters 'Cause two is more than one!"
Use the poems "The Googies are Coming" and "Smart" to teach elementary students math concepts. Introduce the poem and then follow it up with questions so the students can work through the problem on their own. This lesson could be used in a variety of circumstances.
The Giving Tree
Silverstein writes both books and poetry illustrated with whimsical characters that make you smile. The Giving Tree is a book that is cherished by many, both young and old.
The Meaning of the Giving Tree by Shel Silverstein: Analysis and Activities for Children
Help your child or student gain a better understanding of the tale by incorporating some activities to aid comprehension.
Community Service with The Giving Tree
Have your students learn about being generous with this classic book! Build a tree with your students and have them assign apples to each other based on generous acts. This is a fun hands-on project for your young learners.
If you are looking for a great idea to take to school for Arbor Day, look no further. Shel Silverstein's book The Giving Tree can be a great choice. Learn more about how to incorporate it into a lesson.
If you are still not convinced that Shel Silverstein can help you improve your poetry or writing, pick up a few of his books and read some of his poetry. Some poems will make you giggle while other ones will make you think. His masterful grasp of the English language have brought him many fans throughout the years. You just need to plop down and take some time to read a few of his pieces.
References