Reading Recovery: What Is It?
To answer the question, "What is Reading Recovery all about?", let us first look at the goals and objectives of the Reading Recovery program (RR).
Begun in 1984 as a means to improve reading and writing in our schools, RR aimed at reducing the number of first graders with extreme reading and writing difficulties, thereby reducing the cost to school systems of teaching these students. The goal of this program was therefore twofold: to help more children to read and write and to lower student costs to school systems.
How Is This Done?
The RR program, first, identified first-grade students with the most extreme difficulties in reading and writing. These students where then matched with a specially trained, one-on-one tutor. The tutor would work with the individual student for a half-hour each day for 12 to 20 weeks.
This intense, individualized program allows the RR teacher to design their course of instruction around the individual student's needs rather than teaching a canned curriculum.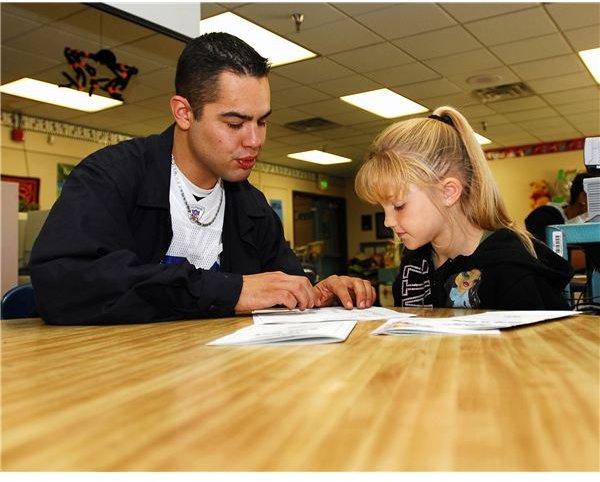 Where Did This Start?
The Reading Recovery program, a not-for-profit intervention with collaboration among schools, districts and universities is based out of the Ohio State University. The program has a registered trademark allowing the name and logo for Reading Recovery to be used free of charge by those who follow the mandates set up in the Standards and Guidelines of Reading Recovery in the United States published by the Reading Recovery Council of North America in 1998.
Ohio State University is also the home of the International Data Evaluation Center (IDEC), which oversees the ongoing research and data collection of Reading Recovery programs around the world, as well as supports 22 university-based teacher-training centers for Reading Recovery. Educators trained at these centers facilitate classes that are found throughout the US, Canada, Australia, New Zealand and the UK.
What Does Research Show?
After over twenty-five years of data collecting, researchers, who have submitted data to the IDEC, have found that the RR program is an effective tool for aiding low-level learners in grasping literacy-learning concepts in order to place among their peers in first grade. Once the concepts are learned, students go on to make continued progress after they have finished the program.
Regarding the long-term benefits of literacy achievement vs. the short-term cost of instruction and teacher preparation, researchers have found that early intervention with RR reduces the number of special education referrals, and is substantially less than the cost of retention. Therefore, while initially cost might be high, in the long run, they are lower because less students are being referred to special education programs or repeating classes.
Does the Program Work for All Students?
Reading Recovery is designed specifically for first-graders with the lowest abilities in reading and writing. English language learners who are at the first-grade level have been found to benefit from the program. This does not replace classroom reading. It is designed to give students a half-hour daily of individual attention, thereby enhancing the classroom instruction.
While the program is clear about being designed for first-graders, researchers Robert Slavin and Nancy Madden have written about its use with older students. Their results show that students did not do well, mainly, it is believed, because they had already developed bad reading/writing habits.
In Conclusion
Proponents for the Reading Recovery program believe it is an effective tool for intervention. Studies show that first-grade students who have extreme difficulties in reading and writing are able to rejoin their peers in 20 weeks or less. Further studies show continued success. Academic success, after all is really what Reading Recovery is all about!
Resources:
Institute of Education Sciences: https://ies.ed.gov/ncee/wwc/reports/beginning_reading/reading_recovery/
International Data Evaluation Center: https://www.idecweb.us/Default.asp
Lesley University: https://www.lesley.edu/crr/rr_intro.html
Reading Recovery Council of North America: https://www.readingrecovery.org/reading_recovery/facts/index.asp
Slavin, R.E. & Madden, N. (1989). What works for students at risk: A research synthesis. Educational Leadership, 46(5), 4-13.
Slavin, R.E. (1991). Chapter 1: A vision for the next quarter century. Phi Delta Kappan, 72(8), 586-592.
Photo: Public Domain – WikiCommons