The Problem With NCLB: Have the Children Been Forgotten?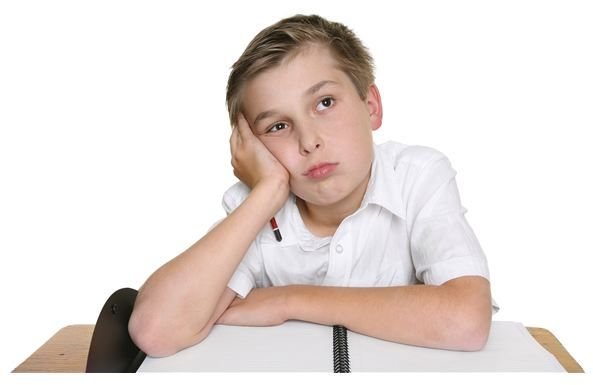 No Child Left Behind?
From the title of the act, No Child Left Behind (NCLB), middle- and low-income Americans got instant visions of their children finally
being given a chance to excel in this great country. What's not to like about making sure that no child is left uneducated? However, the problem with NCLB is that what really matters - educating our children - has been left in the dust of bipartisan bickering and impossible mandates.
According to theory, NCLB was like the Marine motto from which this sentiment was conveniently stolen (No man left behind), in that our children would be given every chance to reach their highest intellectual potential. Unfortunately, after ten years, we now know that in many states across the country not only have the children been left behind, but the fallout of NCLB has torn the educational systems that once provided for their learning into pieces. In fact, education in this country, at this moment, is hemorrhaging at an alarming rate.
Initial Reform
The Obama administration was well aware of the mess caused by NCLB when it took office. The administration immediately went to work on reforming the NCLB law. Unfortunately, their attempts have never had the opportunity to become law, leaving the President little choice but to take matters into his own hands. As Sam Dillon writes in the New York Times, Obama was forced to act to help states with the issues caused by NCLB "because partisan gridlock kept Congress from updating the law."
The fact is Congress was presented with a proposal that would have created a new federal education policy aimed at readying students for college or careers by the year 2020. This new policy would have ended the NCLB proficiency goal of 2014. Congress, however, failed to come to a decision, leaving education dangling.
Latest Tweaks
In September 2011, President Obama said that he would waive provisions of NCLB, inviting states to accept waivers that would allow them to recreate their own educational accountability and assessment policies. The waivers are not a free ticket; however, states given the waivers need to promise that they will fix problems within their individual school systems. Not surprisingly, the President's comments have met with opposition. While some believe the waivers can bring instant relief to teachers struggling to meet unreasonable standards, others feel relief will not be found.
The idea is that only the lowest 15 percent of the failing schools will be penalized, but that can be problematic in places like Montana where nearly one quarter of the schools within the state were deemed "failures" per NCLB standards. Many states across the country have helped turn the tide on NCLB by refusing to report their school failures, demanding a change of policy. According to a New York Times report, "…when officials in Montana and a handful of other states simply refused to follow the strictures of the No Child law in recent weeks, (Secretary of Education, Arne Duncan's) aides quietly helped them find provisions in the law that avoided a public showdown, signaling a more profound shift (in federal policy)."
Remember the Children?
Where does all this political posturing leave the children? For many, especially in low-income school districts, it leaves them worse off than before NCLB ever saw the light of day. School districts, in an effort to meet Federal mandates, have fired entire schools of teachers and administrators, closed schools deemed failures and created a nightmare for parents and educators alike.
Of course, the children, those who we supposedly aren't leaving behind, have been seemingly forgotten by those who have the power to fix this debacle.
As an educator and mother, I know what is needed for a child to gain knowledge in order to lead a good life.
A safe learning environment where they can grow, ask questions and explore subject matter without fear of reprisal, bullying or abuse.
Teachers with passion for the subject matter they are teaching.
Accommodations that allow all students to excel regardless of physical, mental or emotional limitations.
Technology that is up-to-date and available to all the students, not just a privileged few.
Resources that are kept current and available to all.
Of course, all this takes money. In the wealthiest nation on this planet, money is not an issue; however, access to it is. We as a nation must decide if investing in our schools, our teachers and our children is worth the price. If it is, then we must make Congress do what it should have been doing all along - remembering the children; remembering the future of our country.
Making the Grade
The problem with NCLB cannot be fixed in a day or a week. The mess education is in has taken almost a decade to create; the clean-up will also take some time. We must focus on what really matters - our children. Creating reasonable expectations, remembering that standardized testing is not a good litmus test for learning, and supporting our educators so that they can do what they do best - teach - will go a long way to developing an educational system that will be the pride of all Americans.
References