Great Books for Young Visually Impaired Children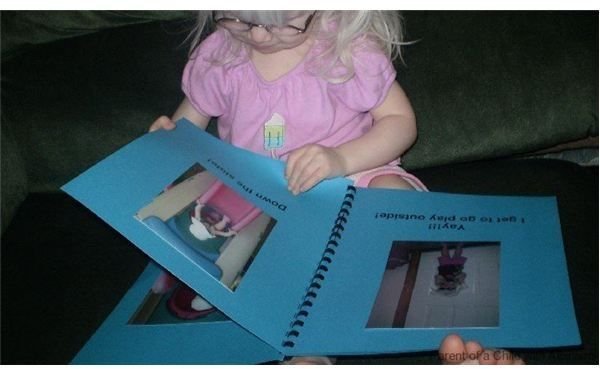 Print-Braille Books
Braille is used by people who are blind or partially blind. This language requires the user to feel raised dots on a page with their fingers. A print-Braille book is one that provides both print and Braille on the same page, making it possible for a visually impaired and a normal sighted child to read from the same book. Thus, a sighted parent, sibling, friend, or teacher can read along with the child.
For young children in the age group of three to nine years, it is advisable to get books with short, repetitive text, and colourful representations of pictures to symbolize the storyline. Popular authors who provide such books are Margaret Wise, Dr. Seuss, and Eric Carle.
Print – Braille books writers must understand the value of the elements of the picture and rightfully include it with the text storyline. Throughout the book, the child must receive continued reinforcement each time the characters appear. In Margaret Wise's Corduroy, every time the main character appeared he was represented with a fur cut in the shape of a bear and decorated with a corduroy fabric.
Authors can use different types of paper, feathers, leather, foil, buttons, fabric paint, foam, and other inexpensive and easily available items to create the tactical representation. Once the supplies are decided upon, they should be used consistently throughout the storyline. These materials can be affixed onto the page using a low heat glue gun.
The next step is to decide whether the book needs to be transcribed into uncontracted or contracted Braille. The type of Braille to be used in the book depends upon the child's age. Clear laminated sheets enable both sighted and visually impaired children to have access to the book. Once the text is transcribed, the Braille text is cut and placed over or below it.
To read normal books, various assistive technologies are available to help the visually impaired.
Popular Stories
Braille books provide quality literature to visual impaired or blind children. Some of the popular 2008 bestsellers are:
Print – Braille and Picture Books in Contracted Braille (Ages 0 – 5)
Brown Bear, Brown Bear, What Do You See? - Bill Martin, Jr.
Curious George's 1 to 10 and Back Again
Feely Bugs - David A. Carter
Five Little Monkeys Jumping on the Bed - Eileen Christelow
Goodnight Moon - Margaret Wise Brown
Sheep in a Jeep - Nancy Shaw
The Alphabet Book - P.D. Eastman
The Foot Book: Dr. Seuss's Wacky Book of Opposites
The Very Hungry Caterpillar - Eric Carle
Print – Braille and Picture Books in Uncontracted Braille (Ages 0 – 9)
Butterfly Kisses - Sandra Magsamen
Cloudy with a Chance of Meatballs - Judi Barrett
Cuddly Baby - Fiona Watt
Curious George Makes Pancakes - Margret & H.A. Rey
Great Day for Up - Dr. Seuss
Let's Play–Vamos A Jugar English & Spanish
Love Bug - Sandra Magsamen
Mr. Brown Can Moo! Can You? - Dr. Seuss
The Kissing Hand - Audrey Penn
Touch & Feel Birthday
Print – Braille Easy Reading in Contracted Braille (Ages 4 – 9)
Amelia Bedelia - Peggy Parish
Cloudy with a Chance of Meatballs - Judi Barrett
Curious George and the Puppies - Margret Rey and H.A. Rey
Frog and Toad are Friends - Arnold Lobel
Green Eggs and Ham - Dr. Seuss
Hanni and Beth: Safe & Sound - Beth Finke
Helen Keller and the Big Storm - Patricia Lakin
The Cat in the Hat - Dr. Seuss
The Polar Express - Chris Van Allsburg
Braille Fiction Books for Independent Readers (Ages 6 and up)
A Cane in her Hand - Ada B. Litchfield
A Wrinkle in Time - Madeleine L'Engle
Because of Winn-Dixie - Kate DiCamillo
Bridge to Terabithia - Katherine Paterson
Charlie and the Chocolate Factory - Roald Dahl
Charlotte's Web - E.B. White
Hatchet - Gary Paulsen
It's Raining Pigs & Noodles - Jack Prelutsky
Little House on the Prairie Easy Chapter Books: School Days
The Million Dollar Putt - Dan Gutman
To purchase many of the titles in this list visit Seedlings Braille Books or the Braille Superstore.