IDEA (Individuals With Disabilities Education Act): Creating an IEP (Individualized Education Program) for Students With Disabilities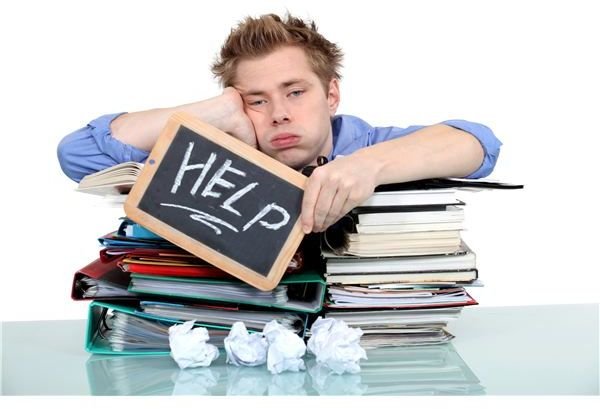 Setting the IDEA Stage
IDEA (Individuals with Disabilities Education Act) sets the legal stage in providing educational accommodations for students with
disabilities. In allowing educational equity and access for students to participate in the learning process, IDEA provides active school community participation for teachers, resource staff, students and parents to participate on collaborative teams in developing and implementing a student's IEP that contains an individualized learning plan allegedly as unique as a student's fingerprints. Each plan becomes a mandated legal tool that creates accountability and measurable academic and behavioral outcomes for students with disabilities in general education and special education classrooms. IDEA sets the stage and the student's IEP provides the legal paperwork to increase the learning access, and accountability for students who needed the staging and legislative action set for success in the classroom and beyond.
Lights and Action-The IEP
A student's IEP (Individualized Education Program) includes measurable goals and learning objectives along with intervention services that a student may need to receive an equitable and accessible education. IDEA requires that the IEP contain a functional behavioral analysis (FBA) and a behavioral intervention plan (BIP) if indicated that addresses behavioral issues that may impeded the learning process for students with diagnosed disabilities such as ADHD/ADD or any disability that may create learning distractions for students.
The IEP contains the following information as required by IDEA:
Academic and progress reports along with diagnostic testing assessment data defining how the student's disability impacts learning outcome and access
Established learning goals and objectives that are measurable and can be quantified into useful data for the IEP team
Inclusion of necessary services and resource accommodations for the student including curriculum modifications for general education academic content areas
Any included amendments such as the FBA and BIP if behavioral issues become major distractions in the classroom
Transitional plan for students beyond the high school experience (i.e. work experiences, internships, higher education etc.)
Required signatures of the IEP team members (Case manager, Resource staff member, Parent, Student (if in attendance), General Education teacher, Administrator or other designated staff).
Curtains - IDEA and Students with Disabilities
As the curtain continues to open for students with disabilities and provides a corrective educational stage for effective learning outcomes, IDEA will continue to provide a curtain call in school communities. For students who need federal legislation to mandate the rules of accountability for special education, teachers continue to work diligently in meeting the academic and behavioral needs of students with special needs and IEPs in the classroom.
In the 21st century, IDEA will continue to remain the cornerstone of legislative action in directly impacting educational expectations and instructional implementation for students with disabilities in special education and general education classrooms.
References
IEP Meeting Guidelines by Dr. Anne Zachry for Bright Hub Education.com
Author's experience as an Educational Consultant and School Administrator.