IEP Help for Parents: Meeting Preparation, Checklist and Strategies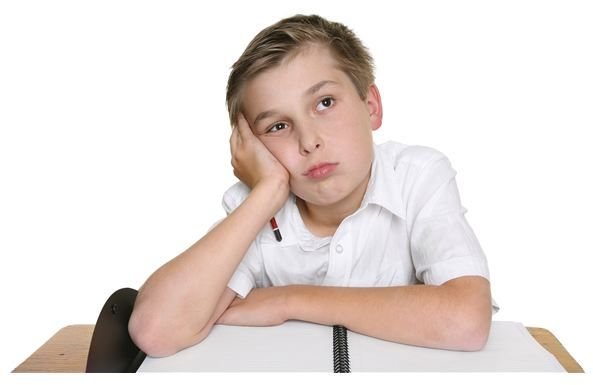 The IEP Process
Raising a child with special needs
can be challenging. Not only are a child's personal needs difficult to manage, but parents must also deal with the child's education and all of the aspects that go along with that. Preparing for an initial IEP (Individualized Educational Program) meeting is an important step in managing your child's education. This article provides IEP help for parents.
Once parents know that their child is eligible for special education services, the next step that they should take is to learn their child's rights. Each state has a set of rights that are to be provided at the beginning of every annual review meeting. These rights set guidelines for the schools and educators and lets that parents know all of their rights and responsibilities for their child. Knowing these rights might come in handy if your child's disability has a negative impact on his school experience. As parents, if you do not have a copy of your rights, contact your child's school, or check your state's department of education website.
What Happens Before the IEP Meeting
First, you must know the services that are provided through your child's school district. Knowing ahead of time what is available helps parents feel more comfortable making suggests it to the IEP team.
Parents also need to research their child's specific school. Learn about all the services that are provided by the school including classes, amenities, and accessibility. If you know the facts ahead of time, you will find yourself better prepared for the IEP meeting. It is also helpful if parents can meet their child's teacher prior to the initial meeting. Knowing someone in the meeting will help you feel more comfortable, and it is important to have a good relationship with your child's teacher and establish open lines of communication from the start.
Every parent should research their child's disability, and although most parents already know quite a bit, there is a wealth of information available regarding specific disabilities online.
Another resource that can be very helpful to contact prior to a meeting can be the parents of other special needs students. Look for parents who have already experienced an IEP meeting at the same school or with the same district. These parents can provide valuable information about what can be expected at the initial meeting. There are also a number of support groups across the country. Check with your local intermediate unit to find out about support groups in your area.
There are also a number of websites that provide additional resources for parents of children with disabilities. The United States Department of Education website also has a great amount of resources.
What to Take to the Meeting
It is a good idea to bring the following items to the meeting:
1. Paper or a notebook and a black pen
2. A list that includes:
Your child's strengths
Areas that are challenging for your child
Goals and objectives that you would like included in the IEP
A photograph of your child – this makes the meeting more personal and gives you an opportunity to share your child's interests and needs.
3. Any private evaluations that you wish to share (psychological, speech therapy)
4. Bring a friend or advocate if you are nervous about the meeting. Just be sure to let the school know that you will have someone joining you for the meeting.
During the Meeting
Take notes. The minutes will be read at the end of the meeting, and you want to be sure that everything is adequately covered.
Be sure to ask questions. You want to be clear on all of the goals and objectives that are presented.
Make sure that you are comfortable with everything in the IEP draft and that all of your questions have been answered before you sign the signature page. However, it is important to remember that an IEP can always be changed. If you get home and remember something important that you wanted included in the IEP paperwork, just request another meeting. The team should be happy to reconvene and address any additional issues that you have at any time.
After the Meeting
Get a large 3-ring binder with dividers that have pockets. Place your child's IEP and any other information from the meeting in the binder. Your child's teacher will be sending home progress reports, and the binder will be a great place to keep those as well as any other information related to the IEP.
Parents should always remember that they are their child's greatest advocates and critical members of the IEP team. For more IEP help for parents, please review all of the websites mentioned, meet with other parents, and make sure to have a great working relationship with your child's teacher. If you are as organized as possible, the education of your child will go much more smoothly. Keeping lines of communication open between everyone who provides an education to your child will help you as parents feel more comfortable so that you can rest assured that the school is providing for your child just as you would at home.
References