Adaptive Equipment Helps with Daily Living and Independent Functioning
Adaptive equipment refers to devices that are used to assist individuals with activities of daily living and independent functioning. Those activities include things like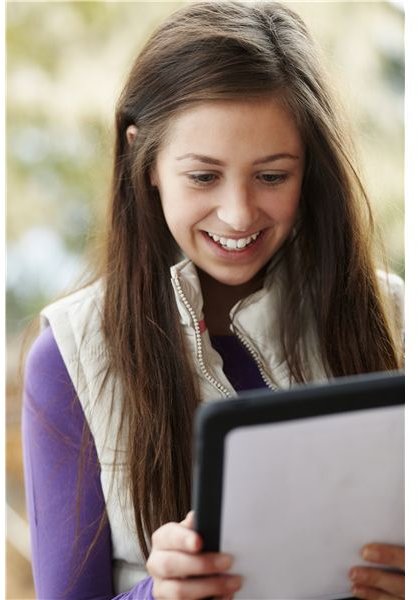 bathing, dressing, grooming, oral care, toileting, transferring, walking, climbing stairs, eating, shopping, cooking, managing medications, communicating, housework, doing laundry, driving, managing finances, working, going to school or participating in recreational activities.
Adaptive equipment could be as simple and low-tech as a pencil grip and as complex and high-tech as a customized computer system. Costs of adaptive equipment can range from pocket change to tens of thousands of dollars. Fortunately, when costs of adaptive equipment are substantial, there are a number of resources available to help with funding adaptive equipment for people with disabilities.
Start at the Source: Vendors and Manufacturers.
When seeking funding for adaptive equipment for the disabled, it is important to be thorough. Don't overlook any potential funding sources because doing so could literally cost you thousands of dollars.
Start with the vendor. Many product vendors can offer discounts, inform you about special savings opportunities from manufacturers or direct you to grant makers and other funding sources that assist with the cost of adaptive equipment for the disabled.
Your next stop should be the product's manufacturer. Manufacturer's can provide price breaks and special offers. Some will even help you fill out applications for financial assistance from insurance companies, foundations and other third party funding sources.
Medicaid and Private Insurance
If you are a Medicaid or a Medicaid Waiver recipient, check to see if your items are covered through that avenue. Although, Medicaid can be a slow, cumbersome and frustrating system to navigate, it will often pay 100 percent of the cost of equipment it will cover. In addition, vendors and manufacturers will frequently assist customers in applying for assistance through Medicaid. If you are not currently a Medicaid or Medicaid Waiver recipient, this is an excellent time to contact your state Medicaid office or department of human services to see if you might qualify. If the first person you reach seems unwilling to help, go to the next level.
Private insurance may be a viable option for funding adaptive equipment for a student with a disability if a physician considers it medically necessary. Tell the student's parent to check with the insurance carrier to ascertain your plan's criteria for covering durable medical equipment.
School Districts Funds that Helps to Meet Academic Goals
If adaptive equipment is necessary to help a student access his/her educational curriculum, function effectively in a school setting or be transported safely to and from school–for example, a student needs a harness or seatbelt latch cover–their school district may pick up the tab. In order to increase the likelihood that your school district will pay for specific adaptive equipment, have your child's physician(s) and therapist(s) write letters explaining why the equipment is necessary in order for your child to function in school or be transported to and from school, and make sure the need for the adaptive equipment is described in the appropriate sections of the child's IEP. At a minimum, this should be included in the parent statement and on the modifications and accommodations page of the IEP. If it is a piece of safety equipment to be used on the school bus, don't forget to include it on the transportation page.
If you would like your child's school district to investigate which adaptive devices might benefit your child but you don't have a specific piece of equipment in mind, request an assistive technology evaluation as part of your child's IEP meeting. Please note that some districts require that separate augmentative communication evaluations be performed in order to consider a communication aid for your child.
Charitable Organizations Provide Funding
Charitable organizations are another potential source for assistance for disabled adaptive equipment. One such organization, the Disabled Children's Relief Fund, provides children with disabilities with assistance to obtain wheelchairs, orthopedic braces, walkers, lifts, hearing aids, eyeglasses and medical equipment. Their website has changed from that listed on ShareNetwork, but you can find their address and phone number.
Retirement Accounts and Tax-Advantaged Savings Accounts
You may not have an extra few thousand dollars in your piggy bank or your savings account. But you might have a significant amount of money available to you in a 401k or other retirement account to help you purchase essential adaptive devices that you are not able to otherwise afford. If this is the case, you'll need to apply for a hardship withdrawal—if your plan allows them—and obtain documentation verifying the medical necessity of the device(s). You may have to pay a penalty at tax time for the early withdrawal, but some or all of that may be offset by deducting the devices as a medical expense. Check with your tax advisor to discuss the potential implications of withdrawing money from a retirement fund to purchase adaptive equipment for a disabled person.
If you anticipate having a need for education related adaptive equipment, a Coverdell Education Savings Account may be a good option for you. Coverdell ESA's can be used to purchase adaptive equipment, special education services and other education-related items to meet your disabled child's special needs. Even better, distributions used for these purchases are tax free. For more information about funding for disabilities adaptive equipment, contact your financial planner or tax advisor.