Teaching Students With Intellectual Disabilities in Standard Classrooms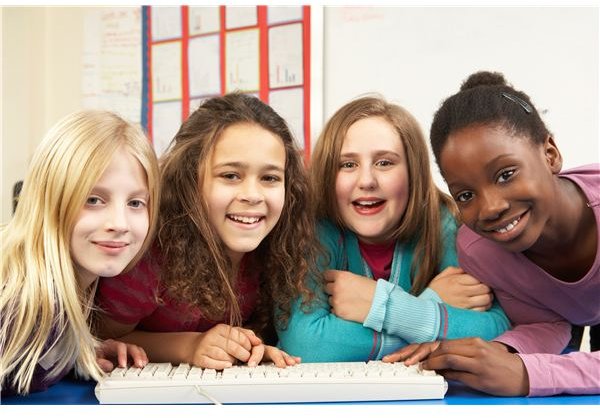 Teaching Students Intellectual Disabilities
Generally an intellectual disability is defined as occurring at an IQ score of less than 70. An IQ of 100 is seen as being average in the wider population. An intellectual disability is usually seen as occurring if the problem has existed during childhood, rather than happening later in life. This means that an adult who has a car accident and suffers an injury which affects their IQ and cognitive functioning will be categorized as having an acquired brain injury rather than an intellectual disability. This article will discuss some tips and strategies for teaching students with intellectual disabilities in standard classrooms. [caption id="attachment_130914" align="aligncenter" width="640"]
Use the below tips to help you have better outcomes[/caption] People with an intellectual disability have difficulties in:
Understanding complex information.
Using logical thinking to plan ideas and solve problems.
Following directions and instructions, particularly those which involve multiple steps or complex information.
Using judgment and abstract thought.
As there is a wide range in IQ scores which can lead to a student being categorized as having an intellectual disability, it also follows that there is a wide range of learning materials and teaching and learning activities which will be needed to meet the needs of individual learners within your special needs classroom or in a mainstream setting. Often students with an intellectual disability will manage better if they receive teaching interventions which are individually planned and targeted at specific goals and learning needs.
Tips for Teachers Working With These Students
Many students with intellectual disabilities are able to manage quite well in an educational setting alongside their peers. Some students may do better in a separate setting such as a special school for all or part of their education. Try these tips for working with students with an intellectual disability:
Use concrete items and examples to explain new concepts and provide practice in existing skill areas.
Role model desired behaviors, and clearly identify what behaviors you expect in the classroom.
Plan ahead with your class activities.
Use appropriate communication methods such as Makaton signing for pre verbal students or those with beginning language.
Do not overwhelm a student with multiple or complex instructions.
Use strategies such as chunking, backward shaping and role modeling as helpful teaching approaches.
Be explicit about what it is you want a student to do.
Learn about the needs and characteristics of your student, but do not automatically assume they will behave the same way today as they did yesterday.
Ask for their input about how they feel they learn best, and help them to be as in control of their learning as possible.
Put skills in context so there is a reason for learning tasks.
Involve families and significant others in learning activities, planning and special days, as well as in informing you about the needs of their young person.
Technology Applications
Some students with an intellectual disability may be highly motivated by using technology based tools. Computer games and tasks are often written so they are instantly rewarding and motivating, and provide immediate feedback about correct or incorrect answers. This is useful in freeing up some of your teaching time while still providing ample chance for students to practice their skills. Some students enjoy listening to taped stories either through headsets at a listening post, or via an iPod or similar tool. Ensure the story is age appropriate and is read in a voice which is clear and readily able to be understood by the student. Some great examples include the CD audio book version of 'The Wizard of Oz' (with a hardcover story version suited to readers at the early chapter book level) published by Usborne Publishing. Other students may enjoy tasks such as writing up a class activity into a book using a program such as PowerPoint. Photos can be inserted and combined with a short sentence or key words about the action in the photo. Skills and writing styles which can be developed include:
report writing
instructional writing
creative writing
descriptive writing (especially using key words)
use of adjectives and verbs
naming of people and places
recall of important events
Another useful program to look out for is the popular Clicker 5 by Crick software. This program provides built in word lists, easy insertion of photos and images from the Crick library, an easy to use interface which is visually appealing, and teacher led activities based around a grid system. Teaching students with intellectual disabilities does not need to be overwhelming or daunting. Plan your teaching with individual goals in mind, and use the tools at your disposal to help your students reach their goals for the future.
About the Author
Anne Vize is an Australian educational writer, and the author of several books for adolescents with special needs. 'Literacy for Living Books 1 and 2' are short story collections with student worksheets and activity ideas related to living skills and community education for teenagers with intellectual disabilities and learning disabilities. 'Skills for Work' is a set of four books related to beginning work skills, employability skills and being a productive and safe team member in a work environment. Both sets of books are published by Phoenix Education and are available online. Image by Pexels from Pixabay