Simple Tips to Setting Up Your Room
Teachers of special needs children know that setting up your classroom the right way is very crucial in making the day run smoothly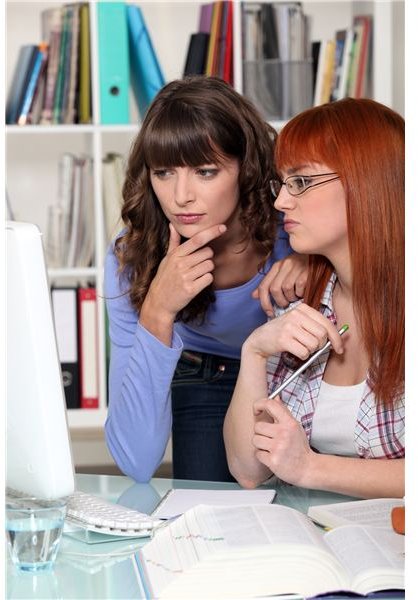 for both teachers and students. If you are setting up a high school resource room space, there are several things that you need to think about. Also, if you are setting up a resource room for high school students with learning disabilities, there are some additional things that you need to do.
First, let's take a look at what you need in a resource room.
General Logistics
By the time kids reach high school, their instructional needs have changed. They usually don't take well to manipulatives and playing with objects in order to understand something. What they really like is one-on-one attention from the teacher. They enjoy it when the adults in their lives build relationships with them, and they will be open to learning whatever is going on in the room at the time. In the classroom setting, a great way to foster this is by setting up the desks, tables, and chairs so that the teacher can move around and be able to sit by every student in order to help them or spend some time with them.
Special Need Students
Students with disabilities tend to be visual learners, so make sure you have individual boards that the students can use. They learn very well when they get to see the information, so you need to make this available for students.
Learning-disabled students may also need to move around frequently, due to ADHD, or the inability to sit still for a long period of time. Make sure the room is set up so that the students can change position frequently.
Organize your materials so that students can access them readily. There needs to be a place for everything, from pencils to calculators to extra paper. Have all the books in one place in the room, possibly along one wall. Arrange supplies and other educational materials around the rest of the room. You may decide to label everything so that the students can find things easily. When you are teaching students with disabilities it can sometimes be very chaotic, so any chance you have to minimize chaos will be a great benefit to both you and your students.
Eliminate distractions from the room as much as possible. Do not hang too many posters as they may be very distracting to some students. Keep the room simple and clean.
Learning Disabled Students
If you are teaching students that also have learning disabilities, the most important thing in setting up your classroom is organization. There should be a place for everything, and everything should be in its place. If the students have order, the classroom will function much better as a learning resource center. Students may also need some extra assistance, so dictionaries and computers should be placed near them for easy access.
Look at Your Space
Setting up a high school resource room space is easy to do once you begin to think about ideas for your classroom. As you implement ideas you will find that other ideas will come to you. Your high school classroom will be set up to maximize educational options for all of your students.