Tactile Books for Vision Impaired Students - A Great Shared Activity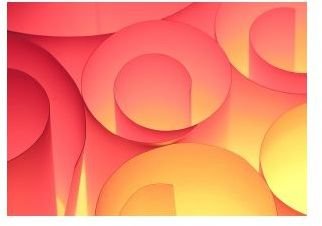 Tactile Books
Tactile books are created so that vision impaired students can access literature or other text-based content easily and in a positive,
exploratory and experiential way. Children with a vision impairment cannot access the pictures in a regular book. They are able to obtain meaning from the text by using Braille, a text reading program on the computer or by asking a peer or tutor to read the text to them.
Another useful way of adding to the independent use of books for vision-impaired students is to create tactile books. These are books that contain tactile information related to the content of the book. Often there are things to push, pull, twist or feel within the pages of a tactile book. They can be created using regular, around the house or school materials such as:
material off-cuts
shiny paper
tin foil
bubble wrap
wool
cotton wool
string
mesh bag off-cuts
buttons
paper clips
corrugated cardboard
The list goes on and on!
In a tactile book 'production room' I saw once, the walls were filled with shelving that was overflowing with containers of every kind of tactile material you could imagine. And sitting happily in the middle of it all were a group of dedicated women pasting, sticking, stapling and folding for all they were worth. They would receive a request from a class teacher about a topic the class was about to study, and they would set about making tactile books to go with the topic. These talented women could create everything from a fairy tale tactile book to a book on using the toilet independently.
Tactile Books Help Learning About Disabilities
Mainstream students need to have an understanding and awareness of children with special needs. It is important this goes a step beyond the 'tolerance' level of understanding, as in today's society our students are capable of so much more than merely 'tolerating' someone with a special need. Learning about disabilities is something that comes up in many mainstream classes, and it is often initiated by mainstream teachers. But by reversing this process and making contact with mainstream teachers and students with the contact initiated by the special education teacher, the experience can be more pro active and positive and lead to greater understanding and skill development.
Try using tactile books as a shared activity between vision impaired and sighted children. Have them create a tactile book together, with discussion about disability issues and experiences freely encouraged over the shared experiences of painting, pasting, taping and planning a book from initial concept through to final product. It is a unique way to explore vision impairment experiences, and to encourage free conversation which is not limited by the structure of a formal class discussion. Problems and issues can be identified in situ ('How do you tell which page you are up to in a book?') and resolved quickly and practically ('oh, we need a page number you can feel!')
Image Credit