Cooking in the Special Education Classroom: Get Kids Cooking and Eating Healthy Foods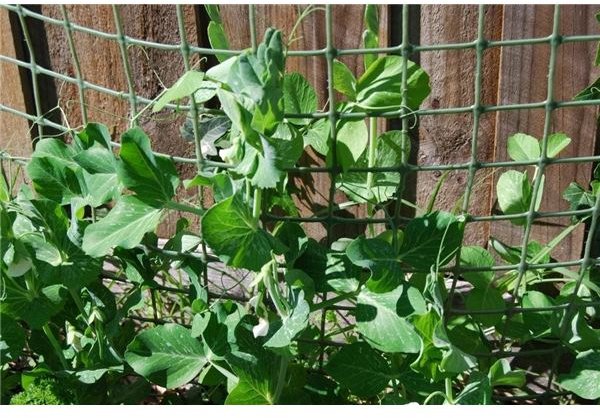 Grow Your Own in School Gardens
If possible, spend time with your students building and maintaining school gardens where you can have a vegetable plot which can provide ready to use, seasonal produce for cooking classes. Vegetables such as beans, snow peas and lettuce can be planted easily in school gardens, grow quickly and are fairly reliable in producing a crop.
Garden beds can be raised to suit wheelchair students, or try using pots so you can place a pot gently on a student's knee so they can touch, smell and explore the plants. School gardens are a great way of teaching lots of new skills:
Science - Learning about the process of growth and harvesting a crop in a school garden; determining if something is living or non living.
Math - Measuring the height of plants in a school garden, comparing growth rates under different conditions.
English - Drawing a picture and writing a caption to describe how a school garden has been prepared.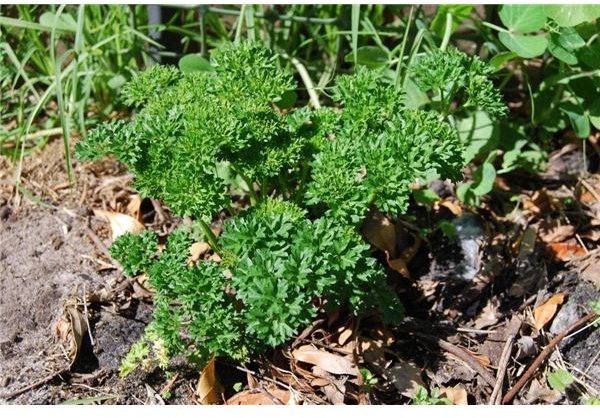 Cooking With Kids in the Classroom
Cooking with kids in the classroom is all about taking notice of what is going to have instant appeal and get kids interested in eating healthy foods. The trick is to make them keen to have a go themselves, and in a way that they don't even notice they are eating healthy foods at all!
Soups are terrific winter warmers, and many of the vegetables can be grown easily in school gardens. Soups taste great and do wonders for a childs balanced dietary needs. Cook some onion and garlic, add a handful of red or brown lentils and a stock cube, pour on a few cups of water and a spoon or two of tomato paste, then add in an array of flavoursome vegetables. Try celery, carrots, sweet potato and bacon, turnip or zucchini.
Mix and match according to what is seasonal. Remember that softer vegetables are easier for a student with limited hand function to chop, whereas celery and carrots are much harder and more prone to a knife slipping during cutting. Some vegetables are wise to have pre-prepared so students simply do the mixing and recipe reading, while the teacher does the chopping and hot plate work.
Math - Reading number values in a recipe, using units of measurement, understanding temperature.
English - Procedural writing skills, reading a recipe skills and following steps.
Science - Writing a simple report on the process of change during cooking, seeing how time and temperature affect flavour and smell, explaining how eating healthy foods affects or body in a positive way.
Cooking Muffins and Cakes
Why not try cooking up some other tasty treats by teaching them the simple pleasures of baking a cake to share with friends around a table, or to take for a birthday party? Try asking students to bring their own favourite cake recipes in from home, then make them up into a class booklet and try out a few recipes in class.
The basics are quite simple, and usually mean a combination of self raising flour, butter or oil, sugar, milk and some flavouring ingredients such as sultanas or carrots and honey. When cooking with children in the classroom, always remember to check for any allergies or intolerances, especially to wheat, nuts or milk.
English - Collecting and collating written information, organising material into a book format with a table of contents, making a title (such as 'Cooking with Kids in the Classroom' or 'Eating Healthy Foods - and some not so healthy!).
Math - Recording page numbers and organising information, reading a recipe, using units of measurement.
Science - Recording time and temperature data and creating a simple graph or chart, making comparisons between end products and giving each one a rating based on set criteria such as taste, texture or appearance.
Adaptive Technology
Remember that cooking in a classroom environment can present some real hazards. You need to identify and make plans for dealing with these before your class, rather than waiting for problems to occur. Tools such as a power box which provides power to appliances and can be connected to a simple round switch, means students can be given the independence to operate an electric appliance such as a blender or mixer, without the danger of having it too close to them.
If you have any doubts about the safety of an activity, don't do it, or ask for advice from a more experienced teacher. Sometimes the benefits of learning about eating healthy foods are simply not worth the risk if an activity goes wrong.