How can a teacher bring joy, curiosity, and even excitement for learning into the classroom while at the same time adhering to IEP goals and content standards? Although you have developed plans around the content standards and children are comfortable with the routines you have set, you may wonder as you near the middle of the year, "What can I do to evoke children's natural curiosity and excitement?" Planning projects with special needs children in the primary grades is one way to do this!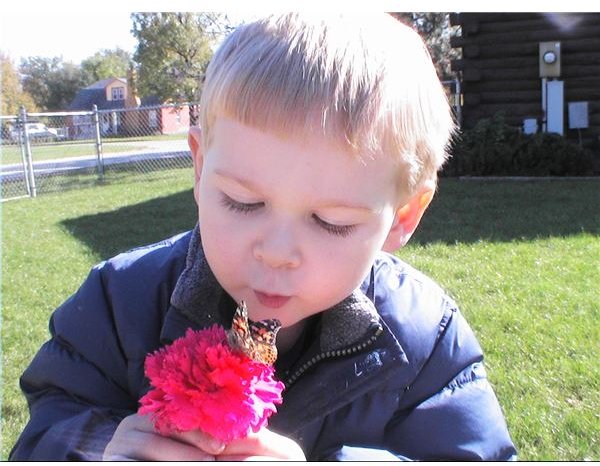 Allow Children's Interests to Determine the Project
Heighten the level of enthusiasm in your classroom by developing projects based on your children's interests. "How can this be done?" you may wonder, "Especially with all of the standards I have to cover!"
Often the Project Approach style of learning begins by teachers observing the children and noticing which books or experiences seem to spark their interests. Perhaps, you notice children talking about the volcano or butterfly books in the library. On the other hand, you may ask children who are verbal to respond to which topic interests them. For children who have language delays, the teacher can help children participate in the discussions by using prerecorded questions on the button prompts. Children can voice their opinions on which project they would like to participate by clicking yes or no.
Selecting Content Standards and IEP goals for Individual Children
Once this topic is chosen, you can pull many content standards from science, math, and language for the class as a whole. You can then pinpoint which IEP goals children will focus on for this project. Special needs children may have specific fine motor skills along with a cognitive goal such as correctly answering prerecorded questions. Perhaps their goal is to answer a prerecorded questions by hitting a button prompt, such as, "What does a caterpillar turn into?" The child can then answer from two ch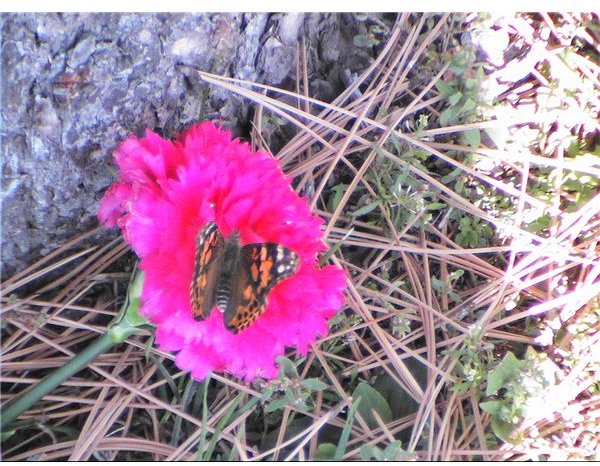 oices such as "rat" or "a butterfly."
Each child can be an active participant by observing and recording observations in journals. They can also help research what type of environment a butterfly likes to live in. Feeding the butterflies oranges and adding drops of sugar water for them to eat is always a highlight of the project.
Developing Centers around the Child Initiated Project
When individual centers are developed with the core project in mind, teachers can expand their instruction or use them as review opportunities for children who are struggling with a certain topic. For example, a math center with colored butterflies and patterning mats could enhance children's developing matching and patterning skills. Other sensory experiences could be included as well, such as –
Painting butterflies with tissue paper and hanging them around the classroom.
A listening center can help children learn more facts about butterflies.
After listening to the story, students can use sticky notes to write down one fact of interest for sharing during the Project Meeting.
Individual journals can be created so children can write the changes they see.
When children draw and add sentences explaining the life cycle, the teacher then has documentation for science and language goals.
Daily Reflection at the Project Meeting
Daily reflection is a time where the group can come together in a discussion of what new facts they have learned for the day. This is an opportunity to have children individually share artwork from journals and to read their written words. Often documentation panels are displayed near the Daily Reflection area so they can continue to review the new information they learn. Documentation panels generally consist of children's written words and current questions about which the student is wondering. Pictures of the children along with artwork are often included. It is important to go back to where they started with the project in order to talk about the new changes they see.
Keeping Children Engaged in Project Work
The length of each project can vary greatly. Some of the projects may last two weeks, while others can last months to a year as it branches off into new directions. Sometimes, if the project interest begins to wane, teachers can brainstorm together for ways to spark children's interest, again.
In the book, Learning Together with Young Children: A Curriculum Framework for Reflective Teachers, the authors suggest using a simple computer slide show. The slide show of images from an investigation can be playing as the children begin the day. Also, teachers could print photos of children onto transparencies and project them on the wall so children can see themselves working. This can spark their imagination and keep them focused to find an answer to an important project question. Teachers can also create a small project center where something relating to the topic can be explored. For example, one day the children might find a box filled with items from nature such as real butterflies preserved in glass, allowing student to look at the colors of the wings and make observations. Another center may be a box filled with a few small rocks, real or fake flowers, plastic butterflies, small eggs, and cocoons, which allow the children to use their imaginations in order to recreate the life cycle.
The Culminating Activity
When you see that children have met important goals and the project seems to be coming to a natural end, you can begin to wrap up the project by developing a culminating activity. This is important because it helps the children develop closure of the project and it helps to assess what they have learned in a concrete way. Culminating activities could be simple such as a discussion of their favorite memories or the most important facts they learned.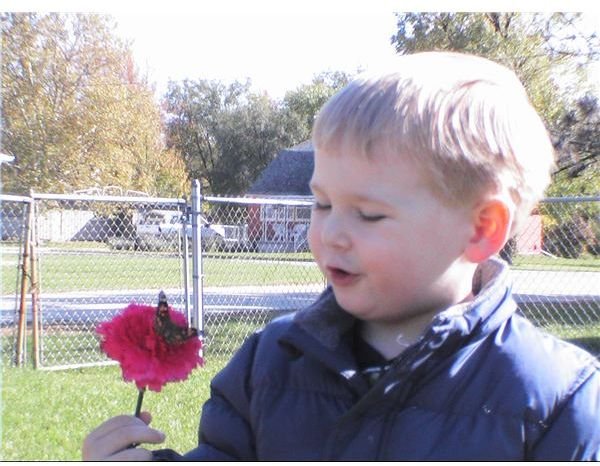 The culminating activities could be simply releasing the butterflies and saying goodbye to them. Some teachers may choose to videotape children building their habitat, feeding them, and participating in the release of the butterflies. Parents could then check out the tape to see their child tending to the butterflies. Some teachers have written a class book with pictures of the life cycle. This could then be placed in the class library and read at morning meetings.
Putting the Creativity Back into Teaching
Planning projects with special needs children can be a rewarding way to put the fun and creativity back into teaching while still adhering to those same standards each year. Perhaps, project based learning will open doors for the teacher who enjoys the creativity part of teaching and is in need of a new approach. With project work, almost any topic can work as long as it is developed with children's interests in mind and can then be aligned with the standards. The wonderful part is that the children tend to be self-motivated and work hard to figure out answers. The sky is the limit to the amount they can and will learn through their questioning and research.
References
Photography by Mandy Hindall
Carter Margie and Curtis Deb, Learning Together with Young Children: A Curriculum Framework for Reflective Teachers, Redleaf Press, 2008