Math Lessons for Self-Contained Special Education Classes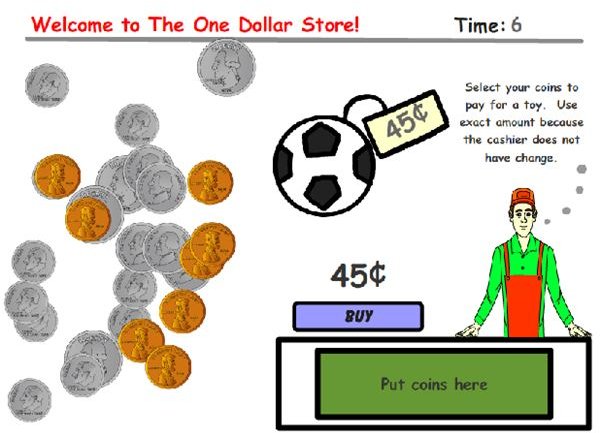 Mathematics in Special Education Classes
One would assume that all children in a special education class would have similar learning needs. This may not always be the case. In fact, congregated classrooms often serve students with a wide range of abilities, learning styles and individual education program (IEP) goals, and teachers need to differentiate instruction accordingly.
Teachers who design math lessons for self-contained special education classes often need to keep several balls in the air at once. They may need to consider a broad range of age and cognitive ability in their group, understand specific exceptionalities and learning styles, and implement a variety of unique learning objectives. Thankfully, smaller class sizes and extra support staff in special education can make this possible.
One way to meet all of these needs is to plan a lesson with open-ended activities that all the students can approach according to their own learning goals. Planning and delivering successful lessons requires teachers to think ahead. They will need to consider the goals they are trying to meet, which staff will be available to assist during the lesson, whether each student will be present or taking part in other classes and how to make learning opportunities meaningful and relevant for each student. Using a lesson plan like the one that follows, can help you plan effective lessons that will work in the constantly changing dynamics of a special education classroom. Feel free to download the lesson plan template from the media gallery.
Sample Lesson Plan Format
Lesson Title: Identifying and Using Coins (pennies, nickels, dimes, quarters)
Learning Objectives: See specific IEP goals
Materials:
A variety of toys, books and other motivating items to be "purchased"
Cash register
Change purse with appropriate coins (real or real-looking) for each student
Activity:
Students will take turns pretending to be the customer or the cashier in a store, independently or with assistance as required.
Assessment:
Direct observation with staff recording on data sheets
Independent work sheets or computer-based activities
Student performance will be measured according to the expectations on their IEPs.
Extension Ideas/Further Practice:
Review concepts through computer games
Practice recognizing, counting and/or using coins in the school cafeteria or community
Transition Considerations: Susan comes reliably to the math carpet when she is able to bring her coin purse and number cards. All students respond to the Money Song. Since it is repetitive, it gives students a chance to settle and begin singing along. Play on laptop if possible.
Specific IEP Expectations to consider:
Jimmy will correctly count the coins needed to purchase a drink from a store or vending machine, in various different locations, three out of five times.
Susan will count 1-10 objects, using 1:1 correspondence.
Ryan will make change, when given coins up to one dollar in value.
Available Staff: Ms. Kingston, Mr. Keely
Students Involved: All except Jason who will be in music class.
Other Lesson Considerations in Special Ed
Although the special education class can be heterogeneous, several generalizations can be made. Many students, with a variety of exceptionalities, will benefit from the following instruction strategies, in math education:
Pre-teach new language and post around the room.
Use visual strategies to help students understand abstract concepts.
Use manipulatives when possible and give students opportunities to explore and discover concrete materials before teaching.
Provide examples, on the blackboard or at the top of a worksheet, for students to refer to while they work.
Teach students how to use calculators and encourage them to use it during independent work.
Minimize copying errors by giving handouts instead of having students copy from the board or text.
Have students write computations on graph paper to assist in lining up numbers correctly and keeping work legible.
Make math lessons meaningful and relevant for students.
Software and Online Games
Often, students with special needs qualify for extra equipment such as desktop or laptop computers and specialized software. Make sure you get the most out of these bonuses! The programs Clicker 5 and Boardmaker, for example, allow staff to create individualized paper or computer-based activities to meet specific learning expectations. Technology-minded teachers and support staff can often creatively incorporate assistive technology into math lesson plans, in self-contained special education classes. Many online games are also available to practice previously learned concepts. At homeschoolmath.net, for example, you can find many games that focus on Canadian and U.S. money skills.
Image Credit: Screenshot courtesy of Sharilyn Rose.
A Great Low-Tech Resource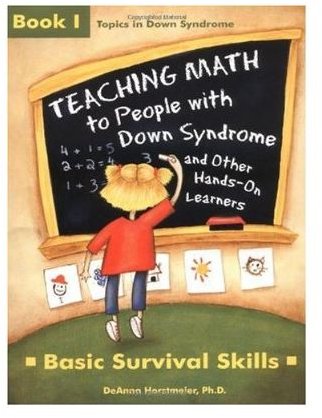 "Teaching Math to People With Down Syndrome and Other Hands-On Learners," Books 1 and 2, are a wealth of information about designing a math program for students who have difficulty with traditional methods. Long-time educator and parent of an individual with Down Syndrome, DeAnna Horstmeier, has compiled a resource chock full of games, activities and assessment ideas that fit very well into math lesson plans for self-contained special education classes. Whether your students need extra practice in basic computations or authentic experiences working with money, you will find useful, reproducible, high-interest games and activities to meet their needs.
References and Resources
Ontario Ministry of Education. The Ontario Curriculum Unit Planner: Special Education Companion. Queen's Printer for Ontario, 2002, https://www.edu.gov.on.ca/eng/policyfunding/ocup/documents/speced2002.pdf