What Is Going through the Airport Really Like?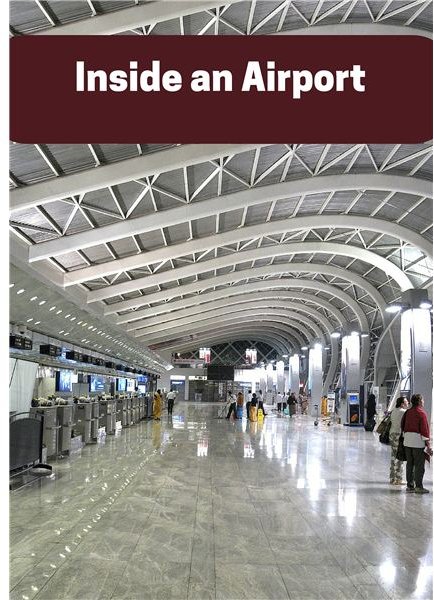 Flight travel is exciting, draining, frustrating, fun, slow and quick all in one trip. Let's break this down. If this is your first airline flight you will be privy to how people move quickly and efficiently every day; so many people in fact, that if you like "people watching", it's quite exciting. It is exhausting because the trip in whole measure can be tiring. There is a lot of waiting in lines: in the terminal, at the gate and at the baggage pickup counter. Fun is what you make it and there are opportunities to have fun and enjoy your flight. With that in mind, here is more about what an airport holds in store for you.
People Moving Quickly
From June 2014 to May 2015, there were 779 million-plus passengers boarding domestic flights in the United States for approximately 881 million revenue miles. The average is more than 30,000 passenger flights in the U.S. each day.
Hub Airports
Any commercial airport that has more than 10,000 boardings per year is designated a hub. There are large, medium, small and non-hubs. A larger hub airport typically offers a broad selection of both domestic and international destinations. Many of the large hubs have trains or shuttles to move people who are changing planes from one terminal to the next.
Airport Stats
There are 45,000 airports throughout the world and this number continues to grow each year. The U.S. boasts about 19,453 airports according to the Bureau of Transportation. The biggest airport is Hartsfield-Jackson Atlanta International Airport. ATL has 151 domestic and 28 international gates. They have additional transportation via shuttle, bus, train, rental car, limousine, executive car or taxicab.
Every airport has a code created by the International Air Transport Association (IATA). The three-letter codes help to identify airlines, destinations and traffic documents. For example, the Atlanta airport code is ATL and the closest city is Atlanta, Georgia.
Next largest are O'Hare International (ORD) in Chicago, Illinois, Los Angeles International (LAX) in California, and Dallas/Fort Worth International (DFW) in Texas.
Getting In
The parking turf may encompass many miles and some parking venues are stacked to save valuable ground space. There are often elevators that can take you from one parking deck to another.
Someone can drop you off in an area reserved for passengers ready to travel. You must move fast, because there are usually airport police there to rush things along. Outside each airline is a baggage stand and an airport employee there to check your bag through to your destination. (Travelers often tip them for their services.)
The Terminal
The terminal is what you enter when you pass through the door with your belongings. They generally have more than one floor, which you can access using escalators, stairs and ramps. Some airports may have multiple terminals supporting different airlines.
Inside is a mall of sorts. You may pass several rental car companies and see access to other transportation such as shuttles, taxis and buses. There may be numerous restrooms, restaurants, shops, newsstands, bookstores, chain food markets and souvenir stores.
Since people may spend time there, some of the large airports have lounge and bar areas, children's play areas, smoking chambers, showers, fitness centers and even hotels inside of metropolitan or foreign airports.
Airports provide other services to the passengers such as ATMs, free Wi-Fi, courtesy phones, pay phones, lost and found, visitor information desks and mobile charging stations.
Airline Personnel
Airlines employ many people including the counter agent who will check you in, the flight crew made up of the pilot (captain) and a flight engineer, flight attendants who show you to your seat and help you throughout the flight and sometimes in-flight security personnel you may not even notice.
You can see the ground crew attending to operations such as loading baggage into the belly of the plane and loading meals, drinks or snacks into the galley kitchen.
There are also technicians who are responsible for avionics (instruments) aerospace (airframe and electrical) and flight dispatching.
Check-in Desk
Plan to arrive two hours ahead of flight departure time. You will stand in line or be part of a snaking line waiting to get to the check-in desk. The airline employee there will check your identification, locate your ticket, weigh your baggage and put it on a conveyor belt. The agent will tell you what terminal your flight is located in and reconfirm the departure time.
Security
You will now come up against the Transport Security Administration (TSA). In addition to airport police, there is a passenger screening area. Here, officials will ask you to place your baggage on a moving belt (where they check the contents either physically or by running it through x-ray). Airline passengers can bring a limited quantity of liquid and gel toiletries in their luggage. There are also deputies charged with screening passengers for dangerous or wanted individuals. They may run a body wand over you to check for metal sounds, ask you to empty your pockets or ask require that you remove your shoes.
To get through security quickly:
Wear slip-on shoes
Don't wear a belt
Put your keys, wallet, loose change, handheld games and cell phone in a carry-on bag
Watches and other jewelry should go into a carry-on, too
There is a list of "prohibited items"; you can find that in the Resources.
The Departure Gate
Now you can proceed to your departure gate. You can look up to electronic boards overhead that post all the departing flights to double-check the gate information and the time the flight is scheduled to leave.
The gate agent for your airline carrier will check you in at another desk in the gate waiting area. When the flight is called, you will pass through a walkway or jetway, which are like covered tunnels that give you access to the plane.
Watching Planes
Airports usually have a lot of glass so people can watch the beautiful planes as they are prepared for takeoff. You may be able to see a Control Tower in the landscape. The people inside the tower work for the Federal Aviation Administration (FAA) and help to coordinate airplane traffic.
There will be ribbons of landing strip, an aviation term for the miles of runway that planes use for takeoff and landing.
Off in the distance will be individual hangers where the airplanes park when not in use and where they will receive checks, cleaning and mechanical servicing.
Ground Crew
The ground crew will spend time preparing the plane by loading baggage and meals, going over the flight checklist and checking the time for departure and line-up. A worker on the ground will help to direct the captain out of the gate.
Transporting Animals
Airlines also transport pets. There is a lot to think about to make this happen. You must check the cage restrictions and all the rules. Very small dogs can ride in the cabin with restrictions.
Baggage Claim
Upon your arrival in another city, you will leave the gate and go to the baggage claim area. You can just follow the crowd most of the time, but there will also be a gate agent to answer questions. Your luggage will dump out onto a rolling carousel and you must claim it as it runs by.
Airlines' Safety Records
2014 was a mixed year for airline safety. One of the safest ways to travel, there were some tragic and bizarre accidents. Fatal accidents for 2014 were at a record low, 21 for every 1.3 million flights. The problem was that two major disasters affected Malaysia Airlines, flight MH370 and MH17; these were unprecedented and claimed 537 lives. Aviation experts claim that flyers see a rash of foreign crashes and become increasingly concerned about safety. People that are afraid to fly are often referred to as "white knucklers" because they grab the seat arm on takeoff.
The FAA
The Federal Aviation Administration is a government body that controls most of the functions of today's airports. For example, they help to plan and develop the national airport system by running the Air Traffic Organization. They are responsible for providing safe and efficient air navigation overseeing 30.2 million square miles of airspace including the United States, large portions of the Atlantic and Pacific Oceans and the Gulf of Mexico.
They also:
Certify new airlines
Set flight standards and safety measures
Evaluate aircraft
Oversee airport operations
Make rulings on security and hazardous materials
Regulate air traffic
You can follow an actual flight plan for a trip across America (from Los Angeles to Baltimore, Maryland) and see how many times the tower is consulted and how many air traffic controllers are notified. See Resources.
Little Travel Tips
Bring gum—it helps to equalize the ear pressure you may feel on takeoff when the altitude changes.
If you have a laptop or mobile device, you can download a program that will track flight routes.
Many airlines provide children with "first flight" pins or stickers.
Wear compression socks for aching legs or varicose veins.
Take a picture of your airline ticket with your phone; do this too for passports and any other important information.
You can book your trip, buy and print your tickets online.
References
Nahum, Andrew. Eyewitness Flight. London, New York: Dorling Kindersley, 2011. Book.
Butler, Daphne. Airport. Milwaukee: Gareth Stevens Children's Books, 1991. Book.