Preschool Lessons for March: Themes, Crafts, Songs, and Reading List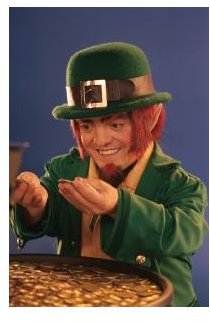 Toddler lesson plans themed for March are fun to create. Winter is fading away, and spring is coming with promises of new life as animal babies are born, and flowers poke their sleepy heads through the ever-warming soil.
Lesson plans for a toddler room incorporate these five learning opportunities: circle-time activities, hands-on art projects, guided learning, and music or songs. This provides a balanced approach to multi-sensory learning and engages tiny learners no matter what their learning style may be. March is National Craft Month, so this is a perfect opportunity to focus on simple but interesting art creations or maybe even edible art.
Themes & Crafts
These can stand alone as a month-long unit or several theme ideas can be combined to create lesson plans.
The Color Green
St. Patrick's Day
Five Senses
Plants or flowers
Baby Animals
Weather, wind, rain, kites
The First Day of Spring
Circle-time activities in the room are matched to the selected theme. For example, if the theme is St. Patrick's Day, circle-time activities could include playing with green modeling clay or counting green shamrock cutouts. Create a pot of gold using a small pot filled with yellow modeling clay gold pieces. The children use it at the sand and water play table for pretend play about finding a pot of gold.
Games and Songs
Play "Leprechaun Tag" by pinning a leprechaun cutout to the clothing of the child who is it.
Instead of playing "Hot Potato" play "Hot Shamrocks".
Cut giant shamrocks out of green poster board. Place them on the floor in the toddler room and play in the style of "Musical Chairs" but take away a shamrock each time the music stops instead of a chair.
Play "Duck, Duck, Goose" but instead of saying "Goose" when a child is tapped say "Leprechaun".
Change the words to "Three Blind Mice" to three blind leprechauns. Lead the children around the room while singing.
Play Irish songs like "When Irish Eyes are Smiling." Toddlers love music and movement! Search online to find a variety of free Irish songs.
March Crafts
Include these simple craft projects for March in your lesson plans:
Make paper kites, flowers, leprechauns, shamrocks, or baby animals.
Create edible art such as shamrock cookies or baby animals, green gelatin blocks or cupcake flowers.
Start with pictures of lambs or bunnies and glue on cotton balls to simulate fur.
Let the children finger paint with green paint.
Recommended Reading
Toddlers love stories and repetition so be prepared to read a favorite story many times.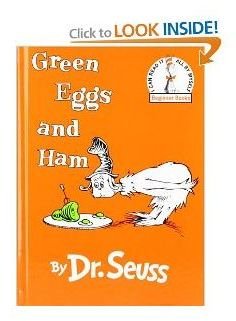 Green Eggs and Ham by Dr. Seuss
The Snowy Day by Ezra Jack Keats
The Very Hungry Caterpillar by Eric Carle
The Grouchy Ladybug by Eric Carle
There are so many toddler lesson plans and themes for March that it is difficult to narrow down the choices to just a few. The good news is many of the same themes for March transition right into April, and give teachers a wide variety of ideas for any classroom.
References
Image: SXC stock photo Leprechaun 1 under royalty free license
Author's classroom experience as an educator