March Thematic Preschool Unit: A Month Full of Special Celebrations: Use These Six Days for Lesson Plans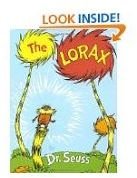 Use the Calendar to Teach About March
According to the Gregorian calendar, which is used around the world, March is the third month of the year. This month does not have any national holidays but does have a couple religious holidays such as St. Patrick's Day and the Jewish festival of Purim. There are also a few unique and fun days to celebrate that occur in this month. As you prepare your March thematic preschool unit, incorporate some of these festivities that can be entertaining and educational as well.
During circle time, bring out a calendar and introduce the month of March to the children. Show them the days people celebrate such as St. Patrick's Day. Emphasize that March is only one of the twelve months that make a year.
National Pig Day
Pig Day is celebrated on March 1st. This is the time to appreciate pigs for being the intelligent, clean animals they truly are. Some people hold pig parties to celebrate. In the classroom, invite the children to make pig puppets. Use a lunch size paper plate and paint it pink. Cut ears and a circle for the nose from construction paper in a darker shade. Felt can also be used. Each child will also need two eyes from black construction paper. Nostril holes can be punched with a hole punch. When the plates are dry, invite the children to glue on all the facial features. Attach wooden craft sticks with heavy-duty tape for a handle. Challenge the group to use these puppets as you recite the nursery rhymes, "This Little Piggy Went to Market" and "To Market, to Market, to Buy a Fat Pig." The pig puppets may also be used to help retell the story of "The Three Little Pigs."
Celebrate Dr. Suess
March 2nd was the birthday of Theodore Geisel, known to most of us as Dr. Seuss. Why not plan a week of Dr. Seuss' books at story time? The children will love his rhyming flow to the stories and the unique creatures in each picture. After reading a story, talk with the children about the book, and invite them to draw a picture to share with the class.
The Lorax written by Dr. Seuss in 1971 is the perfect story for ecology-minded children. It tells what happens when someone cuts down all the trees, there is a chain reaction that ends up affecting everyone and changing the environment.
And to Think I Saw It on Mulberry Street is about a little boy who has a very active imagination. Marco imagines that he sees all kinds of silly, wonderful things as he walks home from school.
The Foot Book is all about the delightful world of feet. Children will learn about rhyming and opposites as they explore slow feet, quick feet, well feet, and sick feet.
Horton Hatches the Egg is a story about poor Horton. Dr. Seuss's kindly elephant agrees to sit on an egg while its mother, lazy Maysie, takes a vacation. Little does Horton know that Maysie is really moving away. He waits and waits through a freezing winter and spring. Horton has lots of patience. In the end, he is rewarded when an elephant-bird is born.
National Nutrition Month
March is National Nutrition Month so choose a day to celebrate in your classroom. Use this opportunity to introduce the class to the four major food groups: milk and dairy; fruits and vegetables; breads and grains; and meats and other proteins. Explain how our bodies need foods from each food group daily in order to stay healthy and grow strong.
Make a Paper Plate Meal
Invite the children to search through magazines and food ads to find pictures of foods in the different food groups. Have them cut out the pictures. Next, they can glue these pictures onto paper plates to make a breakfast, lunch, or dinner meal. Since it's important to have balanced meals, encourage the children to pick a food from each food group to glue onto their plates.
The First Day of Spring
March 20th is the official first day of spring. This is a good time to take the class on a spring walk outdoors. While looking at nature, sing this song together to the tune of "The Twelve Days of Christmas":
On the first day of springtime, my good friend gave to me, a bluebird in a big tree.
On the second day of springtime, my good friend gave to me, two green frogs and a bluebird in a big tree.
On the third day of springtime, my good friend gave to me, three yellow buds, two green frogs, and a bluebird in a big tree.
On the fourth day of springtime, my good friend gave to me, four raindrops, three yellow buds, two green frogs and a bluebird in a big tree.
Take time to make up verses to complete this song.
--Author Unknown
As spring approaches, children will be excited to see what each new day brings. Plan your March thematic preschool unit with several of the celebrations above and more that you can find on the March Bizarre and Unique Holidays website. Most of the monthly holidays and special dates stay the same; however, these calendars are updated for your use each year.
References
Personal experience in the classroom
Photo courtesy of Amazon.com