Start the Theme: Circle Time, Song, and Books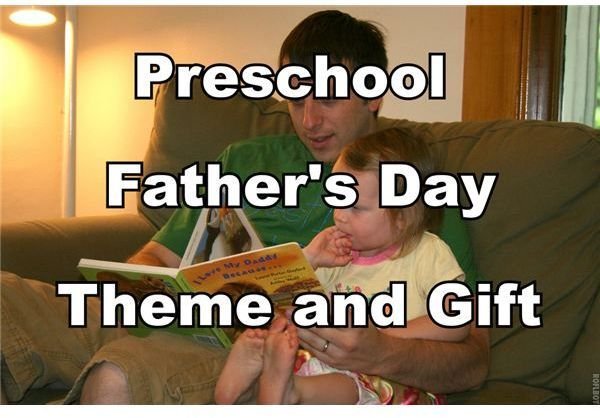 At circle time, discuss the many reasons we have fathers or caregivers in our lives. Write the words they give to describe their dad or other caregiver on chart paper. Whenever possible, add a correlating picture to the words to help the students remember your conversation. Reread the chart every day.
Teach a Father's Day song:
Daddy (sung to the tune of Bingo)
I love him and he loves me,
And Daddy is his name-o.
D-A-D-D-Y, D-A-D-D-Y, D-A-D-D-Y
and Daddy is his name-o.
Tell the students that they will learn to spell a special word today. Take the letters in D-A-D-D-Y and print each letter onto large cardstock. As you sing, have five students at a time take turns spelling Daddy as they come forward to hold a card. This will also prepare them for the writing activity below.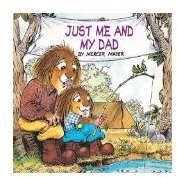 Book suggestions for dad theme:
"Just Me and My Dad" by Mercer Mayer
"Father's Day" by Anne Rockwell and Lizzy Rockwell
"Guess How Much I Love You" by Sam McBratney
Father's Day Gift Project
Fathers are sure to love this gift made by their children.
Materials:
Art smocks
Paint and paintbrushes
Keys
Twine
Wax paper
Pencils
Glitter
Tags that read: "Daddy, you hold the key to my heart."
Hole-punch
Flat cardboard boxes or newspaper
Optional: glaze or clear gloss spray paint
Instructions
Before class, cut twine into 4-inch pieces and create the tags. Use the hole punch to punch a hole in the top of each tag.
During class, have students paint the keys, thoroughly covering the whole key on both sides. While the paint is wet, have students roll the keys in glitter, being cautious to keep the keyhole unblocked (use a toothpick or other small item to clear out any holes that become clogged while the paint is still wet). Set aside to dry on wax paper.
You may desire to have the students' paint and glitter one side at a time, allow for drying and then repeat. If desired, and to keep the glitter from chipping, spray paint or glaze the keys. Have students print their name on the backs of their tags.
Loop the tag and twine through the keyhole and tie.
Center Time!
Math
Cut out pictures of dads or grandfathers from magazines and glue to paper plates. Write the numbers 1-5 on the plates (or the numbers you are currently working on in class). Have students place paperclips or clothespins to the edge of the plates to represent the number.
Writing
Have the students practice writing the word "daddy" and drawing pictures of their dads. If desired, sing the Daddy song as above. Have students draw pictures of Dad doing something he does in the home. Have your own example posted for students to follow. Be sure to create a finished book for the students to reread later.
Dramatic Play
Place (clean) adult men's and women's clothing in the center for students to pretend to be mom and dad. Other fun items include, clipboards, pens and pencils, an old keyboard, gardening tools, cameras and so on.
Reading
Provide the students with pointer sticks to reread the Daddy song. Provide students with dad books to read again.
Sand Table
Place vehicles into the sand for pretend driving.
Assessment
Can students verbally tell you about their dad/caregiver? (speaking)
Can students match clothespins to plates? Can they independently squeeze the clothespin? (fine motor, math)
Do the students participate in the Daddy song? (social interaction, spelling)
Can students write the letters in the word daddy? Does the student's picture match the word? (spelling, writing)
Can the student sit through a read aloud? (reading)
Do the students have the gross motor skills to dress themselves? (gross motor skills)
Special Considerations
Father's Day can be difficult for children without a dad, so please be sensitive to this and make parents aware of the theme ahead of time in case alternative arrangements should be made. Explain to the preschoolers that while fathers are special people, not all families have fathers living in the home. Remind students of all of the special male caregivers in their lives.
References
This post is part of the series: Father's Day
Find Father's Day lessons, crafts and activities to make this a special day for your preschool classroom!