The Last Day of Preschool: Ideas and Activities for Preschoolers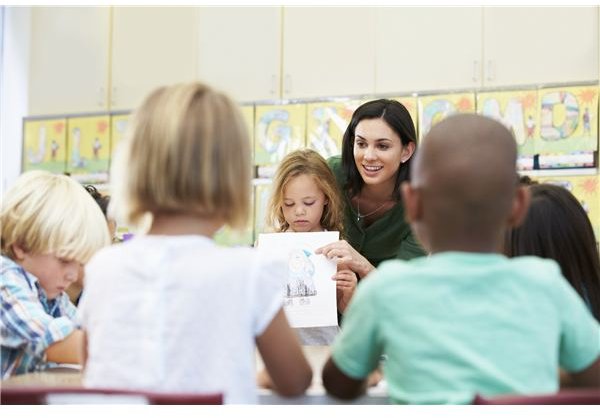 What We'll Miss About Preschool
For weeks before the last day of preschool, ideas for how to help kids express their feelings about the end of the year are probably floating through your mind. You can make a collage with your preschool class to help them share their thoughts with each other and with you. The kids can look through old education or kid-related magazines to choose pictures that represent their favorite parts of the preschool year, including "friends," "games," "learning ABCs," or "playing on the playground." They can also draw some of their own pictures of the parts of preschool they will miss the most.
Help them glue all of these pictures on a large piece of poster paper. Then encourage kids to dictate individual phrases and sentences to add to the collage, write them on sentence strips, and add them to the collage. You can make a similar collage describing what the kids are excited about regarding kindergarten. If you hang this in the hallway outside of your classroom at the beginning of the following year, you'll be surprised to see how many students come back to look at it, reminding themselves what they left behind and where they are headed.
My Year in Preschool
At the end of the school year, it is important for preschoolers to think about what they have learned during the past year. Before the last day of school, you can work with the class to develop a story titled "My Year in Preschool." Then, on the last day, you can have small pamphlets made up with one line from the story at the bottom of each page. Preschoolers can then personalize their "My Year in Preschool" books by drawing pictures to go on each page. For example, if one of the pages has the sentence, "We learned how to share our toys with each other," a preschooler may draw a picture of herself sharing her favorite toy with a friend. These books make excellent souvenirs for kids to take home at the end of the last preschool day.
Saying Goodbye to Preschool
The last day is the perfect time to read "Goodnight Moon" to the class. You can then play a game in which kids take turns saying "Goodbye" (instead of "Goodnight") to the different objects in the classroom. The rest of the class can repeat the phrase afterwards while waving to whichever object was chosen. This last day activity can help kids focus on what they will miss about their surroundings and will give them some closure during this difficult transition process.
High Five for Preschool!
This preschool activity can be a fun springboard to help kids discuss how far they have come and where they are going next. Kids can take turns tracing each other's hands and feet. Each student can then cut out a hand tracing and a foot tracing and glue (or write) the message "High five for preschool!" on the hand and the message "I'm steppin' up to kindergarten" on the foot. They can then glue these two tracings onto a larger piece of paper and decorate them with stickers or other craft supplies.
These last day of preschool ideas are the perfect way to help kids deal with the transition out of their preschool classroom. Give them wishes for a wonderful year in kindergarten, and invite them to come back and visit!
Resources
Keren Perles has over a decade of combined experience as a teacher, tutor, educational writer, and mother of two wonderful boys.
This post is part of the series: Preschool Activities for Special Days
This series includes ideas that preschool teachers can use on special days of the year, such as holidays, the first day of the year, and the last day of the year.