Pet Party: Preschool Pet Art Projects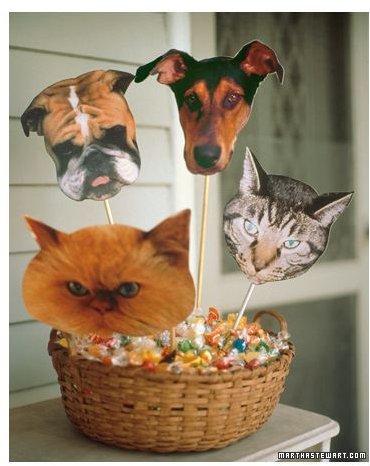 A wide array of preschool pet art projects may be available for your energetic youngsters, but there is still nothing like a big celebration to motivate them to get involved and to be on their little toes with excitement! A pet party is a perfect culminating activity for a pets or animals theme. Give your active students this wonderful opportunity to plan their own event, do the preparations, and enjoy the party! As a result, they can develop planning and teamwork abilities, hone their creative and artistic talents, and enhance their socialization skills too. They will also develop responsibility and ownership of the project, which can further boost their confidence and cultivate a collective sense of pride. On top of it all, they get to have loads of fun, fun, fun!
Pet Parade
Let your children start off the party with a parade of costumes! Prior to the party, have them choose a pet they would like to be. Provide templates for common pet masks that they can paint. You may also have some art sessions on specific animals, such as rabbit crafts, dog crafts, and cat crafts. Use a paper plate or cardboard for the mask so that it will not break easily. Make sure to cut out holes for the eyes! It would be good to let the children be more creative by providing other materials they can add to their masks such as colorful buttons and beads, glittery sequins, and vibrant feathers. You may also opt to use yarn for whiskers, instead of simply drawing with permanent markers. To place the mask on the head, try tying rubber bands through tiny openings on the sides of the mask so that the one who will wear it can put the bands around his ears. Or you may want to just attach an elastic band or garter that goes around the head.
Precious Placemats
Have the students prepare special place mats that they will be using during the party. Provide them with oil pastels and crayons that they can use to color the picture on the place mat. Pictures can be anything about pets! You can integrate values and other lessons through these pictures. Just ensure that all the spaces are colored so that the place mats will look lively and artsy.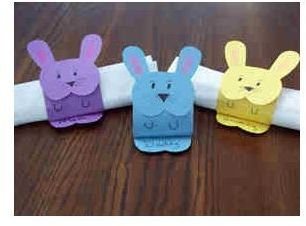 Nifty Napkin Holders
To create a more unified look for this special event, have your preschoolers design cute, colorful napkin holders that you can tie around matching tissues or napkins to be placed at the center of each place mat. You just need multi-colored felt cloths (cut into the parts for the animal face/body), glue, a single puncher, and ribbons/laces. All the kids have to do is to put together the cut-outs to form the pet's face/body. Let it dry and then punch one hole on top, where they can insert the ribbon/lace before tying around the napkin or tissue. Voila! You now have your nifty napkin holders!
Delightful Decors
Naturally, the ambiance of a party rests on the decors to set the mood. Let your kids decorate the classroom with paper lanterns that suit the theme. You will need a lot of old magazines, print outs of pet pictures, glue, scissors, masking tape, stapler, ribbon/lace, puncher, and colored paper.
Have the students spread out a piece of colored paper on the work table and fill it up with cut-outs and print-outs of pet pictures! Once s/he is done, let the glue dry. Afterwards, assist them in folding the paper into half horizontally and making cuts in the middle part that show vertical lines with ample spacing in between them. Then help them staple or tape the ends of the paper together to form a cylinder. Punch a hole on opposite sides of the top of the cylinder, where you can insert a ribbon/lace to serve as a handle. Then you can hang these paper lanterns from the ceiling.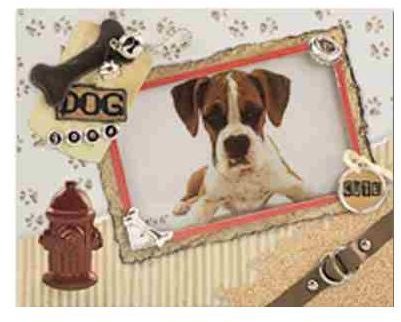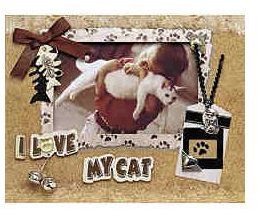 Fantastic Favors
Kids absolutely love having giveaways to bring home and to remember the party by. You can have them make picture frames for the party favors, (see pictures above). Just prepare the following materials: illustration board (half of 1/8 size), cardboard, cutter, ruler, pencil, eraser, glue, poster paint, paintbrushes, and decorative materials like gems, buttons, sequins, beads, feathers, and animal-shaped stamps.
Prepare colored letter cut-outs that spell "I Love My Pet" or use a heart instead of the word "love", for the kids to stick on the frames. Before you ask your students to paint and decorate, prepare the frames by cutting a rectangle in the middle of each illustration board and gluing the sides on a cardboard. Just be sure to have a slit in between where the picture can be placed. And when everything is set, it is time for the kids to get to work!
Let them be as creative as possible by allowing them to do their own designs. Just remind them that it should have a pet theme. Afterwards, ask them to bring a picture of themselves with their pets to be put in the picture frames. For those without pets, they can bring pictures of pets they would like to have someday. On the day of the party, arrange the frames with tied ribbons and printed tags with the name of the class and the label of the party, the date, and the students' names.
Preschool pet art projects are great opportunities for children to experience exuberance amidst their education. As you go through the classes prior to the big event, you may want to have them sing related songs and answer related worksheets. You can also discuss habitats, taking care of pets, and the things that are associated with the different kinds of pets during lesson time. To evaluate their learning, this is the perfect chance for you to create your own rubrics for each skill that you will be assessing. During the party, you may even add other features such as pet-shaped cookies and pet-inspired games! You will be surprised at the high spirits of these kids just bubbling over the surface as they all help one another prepare for the party and finally enjoy the special day!