Preschool Ideas for Being Thankful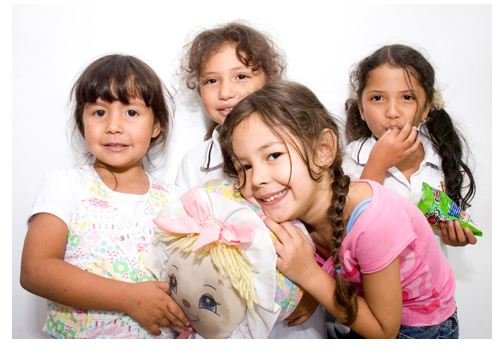 Being Thankful
These preschool ideas for being thankful will help your preschool students improve their outlook on all of the things in their life they should be grateful for. Start by adding some of these books on the subject to your classroom library:
Thank You for Me by Marion Dane Bauer
Feeling Thankful by Shelley Rotner and Sheila Kelly
The Most Thankful Thing by Lisa McCourt
Jamaica is Thankful by Juanita Havill
Thank You, Mr. Falker by Patricia Polacco
Thankful for the Little Things
If you really want your students to be filled with gratitude, make it a part of your daily routine. If you have a morning meeting invite students to share what they are thankful for that day. Depending on the class size, you can just go around the room and each student can share "I am thankful today for……" They'll soon learn to look for even the simplest things to be thankful for, which is the goal. To take the focus off of the "big stuff" and looking at the little things in their everyday lives. You can also make the activity into a game that involves practicing their letter sounds. Go around the circle and each student has to move through the alphabet and come up with something to be thankful that starts with each letter of the alphabet. If it's a small group, you can try and turn it into a concentration game and have students try and repeat the list of those items listed before them.
Extend the exercise by one day having students draw a picture of what they are thankful for. Have non-writers tell an adult a sentence about what they are thankful for to add to the picture.
You can also each day talk about one of the five senses and make a list of what you can be thankful for that is experienced with each sense. So, on day one make a list of things you can see that you are thankful for. Do the same for each sense. Make the lists on chart paper so that you can leave them on display for the kids to refer to and use as a reminder.
Thankful for School Staff
There are many individuals who help your school run smoothly on a daily basis. Plan a staff appreciation week with your class. Brainstorm a list of all of the people in the building who they need to show gratitude toward, and talk about what you can do to show you are thankful for their service. With parents help, you can provide a simple breakfast for them before school one day. Students can just make cards for the individuals to share how they feel. The point is to get them to be thankful for all of the people who make their school day possible.
Being Thankful Bulletin Board Ideas
Students can make a thankful quilt to share what they are thankful for. Depending on the size of your bulletin board, cut a quilt square for each student. The children can draw a picture of what they are thankful for and write about it if they can. To make it look like a quilt, punch holes in the corner of each square and tie them together with pieces of yarn.
You can also make a thankful tree a permanent display in your classroom, keeping the idea of daily gratitude ever present. Cut out a tree trunk and hang it on the wall. Make a basket of hand prints or squares for tracing hand prints available to the class. Encourage students to freely add what they are thankful for to one of the hands and add it to the tree.
Using these preschool ideas for being thankful will help your students grow into more appreciative youngsters. As teachers it is our job to not only address the academics, but meet the needs of the whole child and these activities can help you meet those goals.