Four Preschool Crafts for a Cinco de Mayo Fiesta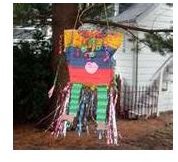 Cinco de Mayo
Preschool crafts for Cinco de Mayo are simple, fun, and add to the whole excitement of this wonderful holiday. You can decorate the room with lanterns and piñatas and have your own fiesta. The children can wear their brightly colored vests and dance to some mariachi music! Que felicidad!
Piñata
A piñata is often part of any Mexican fiesta. Modern day piñatas can be made in a variety of shapes and are always colorful. Here is an easy way to make them in your classroom. You may want to do this one table at a time or as a center activity. You could also have a parent volunteer assist the children.
Materials:
Lunch-size paper bags in white, brown, or colors (The picture has used a large grocery bag.)

Candy/small toys for inside (Be alert to anything that could be a choking hazard.)

Tissue paper to fluff up the bag

String or yarn to hang up the piñata

Stapler, hole punch, and glue or tape

Colorful stickers or other art supplies to decorate the bag

Crepe paper streamers in red, green, yellow, and white
After decorating the bag, put some candy and a small toy inside the bag. Do not make it too heavy or it will tear if you try to hang it up. Add wadded up tissue paper inside the bag to fluff up the bag. Staple the top shut. Use the hole-punch to make a few holes at the top through which you will thread the string or yarn to hang the piñata. Add many colors of crepe paper streamers each cut to 12" lengths.
Serape/Poncho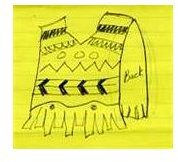 Materials:
roll of brown wrapping paper
yarn, glue, crayons, markers, stickers, tempera paint (whatever supplies you need to decorate the poncho)
adult needs to use scissors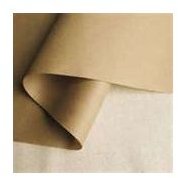 Cut a piece of brown wrapping paper the length necessary for each individual child. Fold in half and cut a neck hole on the fold. Students decorate using bright colors and designs. Use Cinco de Mayo books to show the children some of the colorful clothing people wear for the fiestas.
You may choose to cut a fringe on the bottom or add a fringe with pieces of yarn.
Lantern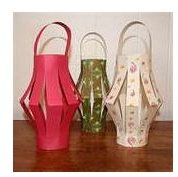 Materials:
Various colors of 11" x 17" construction paper
stapler or glue
safety scissors
Fold paper in half to form a 11" x 8½" rectangle. Draw 5" lines starting at the fold and spaced about 1" apart. Students can use safety scissors to cut the slits following the lines. Unfold paper and glue the long ends together to form a 17" lantern.
Maracas

Materials:
Empty water bottles with lids
masking tape
paint, markers, or other art supplies to decorate
rice, bean, pebbles or similar to put inside bottles (choose according to safety issues appropriate for your students)
glue
When you have enough water bottles to provide one for each child, let them put the "noise makers" (rice, beans, or whatever you are using) inside their bottles. Then glue the lid shut. Wrap masking tape around the bottle. Then decorate with paint, magic markers, or yarn. Put some Latin music on and let the children use the maracas and dance with the music!
Creating these crafts together will add another dimension to this joyful holiday. Children will get some practice in straight-line cutting and fine motor practice adding small items to the water bottles. Then they will use their creations to decorate the room for the fiesta. They may even say, "Bravo!"
This post is part of the series: Cinco de Mayo Preschool Activities, Books and Crafts
It's Spring! What a perfect time to have a celebration. Cinco de Mayo, the fifth of May, is a colorful and joyful holiday filled with Mexican traditions. Your students will have fun listening to books and making crafts to decorate for the fiesta. Que Felicidad!