Five Homemade Christmas Gift Ideas for Preschool Kids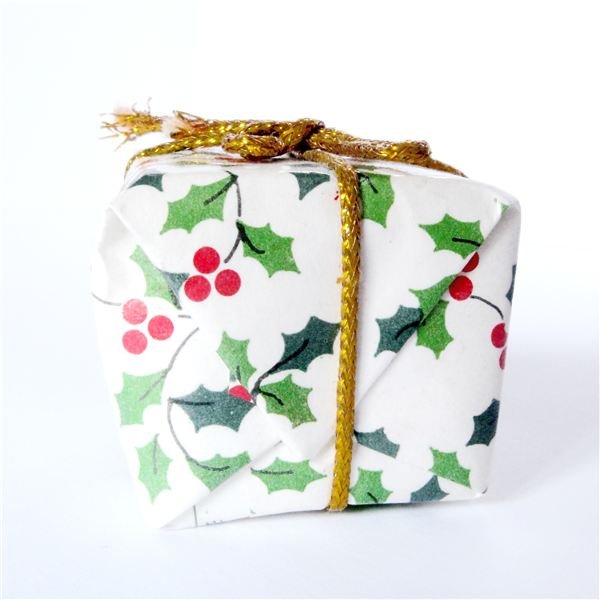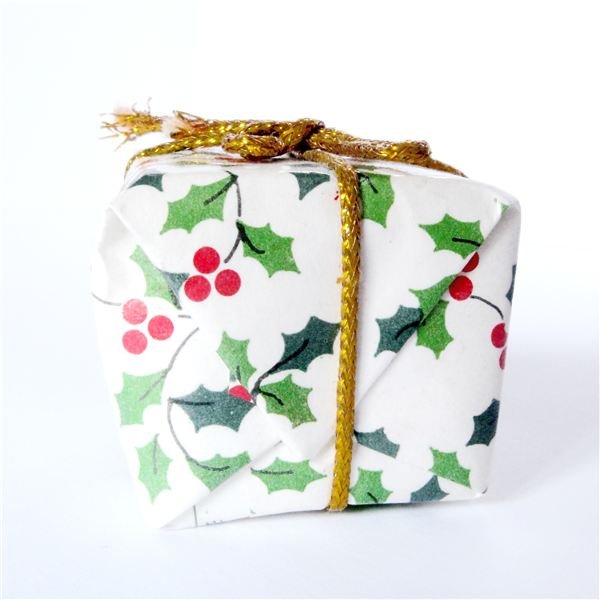 A gift made with a child's hands has more meaning and lasting memories than anything you could purchase from a store. With a little creativity, kids can make fun crafts that can be wrapped in homemade holiday gift wrap and sent home for the holidays. Here are a few ideas to try.
A Can For All Reasons
Materials Needed:
canister (such as a coffee can or peanut can)
magazines, catalogs, photos, gift wrap, stickers
white glue
safety scissors
paint brush
Procedure:
Remove the lid from a clean can.
Children can cut out letters, pictures or family photos the person receiving this gift might like.
Glue the pictures on the canister.
The giver can finish the gift by gluing a photo of himself onto the plastic lid.
After the pictures dry, paint everything with slightly diluted white glue (use water to dilute). This will dry clear for a shiny finish.
This is a gift that's just the right size to store paper clips, stamps, and a million other small items!
Hands and Feet Are Memorable
Materials Needed:
fabric paints
paint brushes
solid-color dish towel or oven mitt
Procedure:
Have an adult use fabric paint to coat the palm of each child's hand.
Press down onto a dishtowel or oven mitt to make a print.
Get creative–think of a green hand print with red thumb prints to represent holly and berries.
Don't forget to add the child's name and date with a fabric pen.
Follow the manufacturer's instructions to heat-set the paint.
Try making foot prints too!
Gift of Love Box
Materials Needed:
small boxes
collage materials to decorate the box, such as sequins, faux jewels, ribbons, feathers, etc.
glue
printed poem on white posterboard
Procedure:
Have children decorate the box as they wish.
Type up the poem below and glue onto posterboard. Punch a hole at the top.
Tie the box with ribbon and add the poem.
This is a special gift that you can never see.
The reason it's so special is it's just for you from me.
Whenever you are happy, or even feeling blue.
You only have to hold this gift and know
I think of you.
You never can unwrap it,
Please leave the ribbon tied.
Just hold the box close to your heart,
It's filled with love inside.
(Author Unknown)
A Gift of Music
Instead of art, why not make an audiotape of each child singing, talking, or reading aloud? This recording will contain an archive of the child's voice for future years. What a memorable gift!
Easy Bookmark or Note Holder
Materials Needed:
spring-type clothespin
two large craft sticks per holder
heavy duty glue or glue gun
markers and/or stickers
Procedure:
Invite the children to decorate the craft sticks as they wish. This is where creativity takes place.
Add stickers if the child wishes. Don't forget to write the child's name and date on the craft sticks.
Glue the craft sticks (design side out) onto the outer sides of the clothespin. Make sure they dry thoroughly. Glue guns work best if an adult is able to provide this service.
The person who receives this gift can clip a page in a book or use the clip to keep papers together.
As you help your preschool kids make homemade Christmas gift projects, remember that the process is more important than the end product. Parents and caregivers will love these gifts. After all the presents have been made, think of making homemade gift wrap to complete this holiday craft theme.
Photo Credit - by alvimann Morguefile
Based on personal experience in the classroom
This post is part of the series: Homemade Gifts for Children
A child will feel joy between making homemade gifts and wrapping them in their own creative homemade gift wrap. Teaching children to give is an important lesson to be learned. These articles will provide plenty of ideas for making these homemade projects from start to finish.