Looking for Ideas on Preschool Grandparent Craft? Bright Hub Can Help!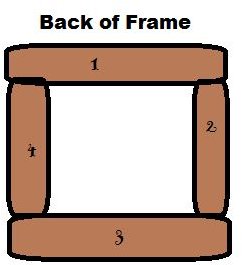 Grandparents Day
What would the world be without grandparents? Grandparents are next in line to our own parents. Once a year, National Grandparents Day is celebrated. Grandparents Day is now officially recognized in a large number of countries. Our grandparents love us, and this special day is a great time to show them how much we appreciate them. Many schools offer a special Grandparents Tea. This allows the perfect time for students to create a beautiful craft. Lets face it, grandparents LOVE anything handmade! This article supplies ideas on preschool grandparent craft projects.
Memorable Grandparents Photo Frame
Grandparents love photos of their grandchildren. Here is a simple craft that preschoolers can create to gift to their grandparents.
Materials Needed
Large sized Popsicle sticks - four per student
Strong craft glue - glue gun could be an option if pre-assembling frames for preschoolers
Decorative craft items - googly eyes, pom pons, pipe cleaners, tissue paper, buttons, etc
A photo of the preschooler, and a piece of fabric (both optional)
Step One
To assemble the picture frame number the Popsicle sticks 1-4. Each stick has one number. Lay the Popsicle sticks out in a row. Lay the number 1 and 3 horizontally and numbers 2 and 4 vertically.
Step Two
Place a generous dot of glue on the top and bottom of all the Popsicle stick. Lay the Popsicles stick 2 and 4 onto the back of Popsicle sticks number 1 and 3 to create an open square shape (frame). Allow the glue to dry for a few hours, overnight if possible.
Step Three
Allow the preschoolers to glue on decorative items such as pom pons, tissue paper squares, buttons, or googly eyes.
Step Four
If desired glue a photo of the preschooler (grandchild) to the back of the frame and cover the entire back of the frame with a decorative piece of fabric (to cover and glue marks and numbering marks).
Assembly of Flower Vase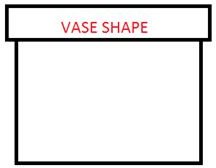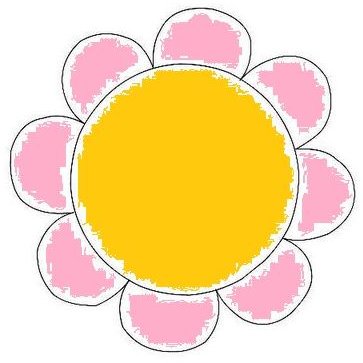 Magnetic Flower Vase
Another idea on preschool grandparent craft projects would be a magnetic flower vase.
Materials Needed
Craft foam in multiple colors
Scissors
Popsicle sticks (one per student)
one or more small photos of each student (wallet sized)
Markers
Decorative items such as pom pons, buttons, etc (if desired)
Step One
Use one color of foam to cut out a vase shape. (As shown in photo 1)
Use multiple colors of foam to cut out large flower shapes. (As shown in photo 2)
Use a green colored foam and cut rectangle shapes out. This will be used as "stems" to the flowers.
Step Two
Run craft glue (or a glue gun) down the length of the Popsicle stick.
Begin assembling the craft. Place the stems on the Popsicle stick first. Glue the flowers on top of the flower stems. Finally, add the flower pot to the Popsicle stick (covering the flower stems)
Step Three
Now it is time for the preschoolers personal touch. Children can add their photos to the face of the flowers, or decorate the flowers their own way. Personal touches will only add beauty!
Grandparents Day Crafts
There is nothing in this world grandparents love more then a hand made craft from their grandchild! Grandparents Day provides a wonderful opportunity for home made crafts, snacks, and other fun things. More Grandparents Day activities can be found right here, at Bright Hub! The ideas on preschool grandparent craft projects offered are sure to bring a smile to everyones face!
Image Credits
Images are author's own