Season and Tree Unit: Lessons All About Trees Through the Seasons for Primary Grades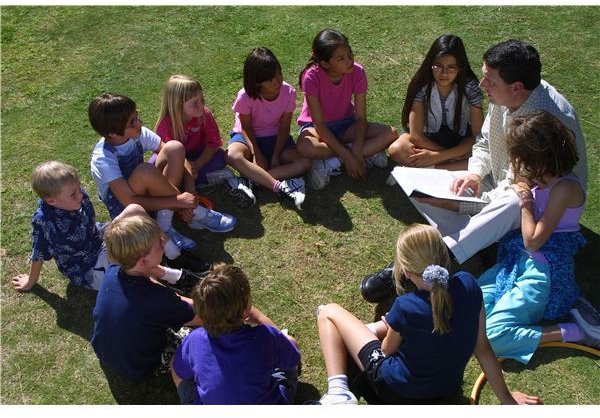 Beginning Your Unit
In this unit plan, all about trees and seasons, students will learn about the seasons, weather and the cycle of the deciduous tree.
Each lesson builds one upon the other. There are also a few extra articles for center time, an interactive bulletin board, and a family tree project. Your students will be so excited about trees and seasons at the end of the school year, it is sure to create a buzz in the classroom.
Step One: Adopt a Classroom Tree
By adopting a tree outside of the school, the students will have the opportunity to learn and observe the changes that the tree undergoes through the seasons. Preferably, choose a tree that is directly outside of your classroom to observe. This will make management easier when the class goes outside to observe the tree, or cannot go outside due to inclement weather. If this is not possible, choose a tree that is directly on the school grounds for safety reasons. Each season, the students will observe the tree, weather, temperature and proper clothing for the season. Please note that I live in a climate where we have deciduous trees to observe. You should teach the difference between a deciduous and an evergreen tree on day one.
Step Two: Create Tree Journals
Start by creating a journal for each student. Take eight pieces of paper and fold in half. Staple in the middle. Even though there are only four seasons, this will be enough paper to cover all of the other activities in this tree unit and journal about the science experiences.
Have the students write the title "Tree" on the top front page of the journal and their name at the bottom right hand corner. For younger students it may be beneficial to write a title line and a name line ahead of time on the front cover to guide the students where to write them.
Give the students old magazines to cut apart. Pass out students' art boxes or materials (with scissors and glue). Direct students to cut out a picture of a tree for the front cover of their journal. Explain that they will be using their journals to record tree observations. This is in preparation of the upcoming science unit about trees. Wait until all the glue has dried before using the journal. You may want to open the cover and lay it flat to dry so that the pages do not stick together.
Step Three: Gather Books for the Tree and Seasons Unit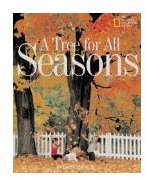 These are suggested (and more are shown below):
A Tree for All Seasons by Robin Bernard
Have You Seen Trees? by Joanne Oppeheim
Step Four: Create a Seasons Chart
You may wish to begin this unit with a chart to keep records of learning as this is a year-long science unit. Label four columns with the four seasons and create a list of what was learned during interactive or shared writing time.
Shared Reading: Tree Song
Make this your song your shared reading text for a week. Find common sight words, such as tree, are, to, you, and, or me. This song would also lend itself to learning about plurals (leaves, branches, and roots). At the end of the unit, the students can define the vocabulary words to describe what they have learned.
Tree Song (Sung to Head, Shoulders, Knees and Toes)
Leaves, branches, trunk and roots
Leaves, branches, trunk and roots
Trees are important to you and to me
Leaves, branches, trunk and roots
(Movements: Hands and fingers are the leaves - wiggle high in the air. Move arms straight out for the branches. Touch upper body with hands when saying "trunk". Touch legs when saying "roots").
A Great Teacher Resource on Trees
An Internet tutorial about trees for students which will compliment this entire tree unit is Trees are Terrific, Travels with Pierre.
Suggested Reading
Besides Robin Bernard's A Tree for All Seasons, check out these other selections:
Have You Seen Trees by Joanne Oppenheim and Jean Tseng
Look at This Tree by Scholastic
Who Lives in a Tree by Susan Canizares
Evergreens Are Green by Susan Canizares
References
Written from author's teaching experience. The author of the shared reading song is unknown.
This post is part of the series: Trees and Seasons Unit: Introduction
Teaching seasons and trees covers a lot of science material. The reason we need trees, parts of a tree, seasons and even family trees in the unit as a home and school connection. Included as well is literacy and music connections.