Baseball-Themed Reading Ideas for Kindergarten or First Grade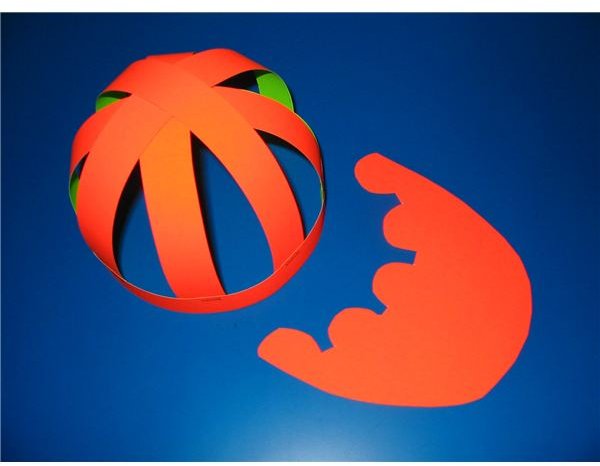 Strike out into a world of books with fun-filled baseball activities. Begin by bringing in some baseball themed books to your classroom. Create team caps together for opening day and throw out a pitch by reading the first book aloud.
Here are some books to place in your classroom library (there are many more to find in the library or bookstore):
Curious George at the Baseball Game by H.A. Rey (2006)
Baseball: Then to WOW by editors of Sports Illustrated Kids (2016)
Goodnight Baseball by Michael Dahl (2017)
The Everything Kids' Baseball Book: From Baseball's History to Today's Favorite Players – With Lots of Home Run Fun in Between! By Grey Jacobs (2016)
The Berenstain Bears Go Out for the Team by Stan & Jan Berenstain (1987)
Dino-baseball by Lisa Wheeler (2010)
Classroom Baseball Caps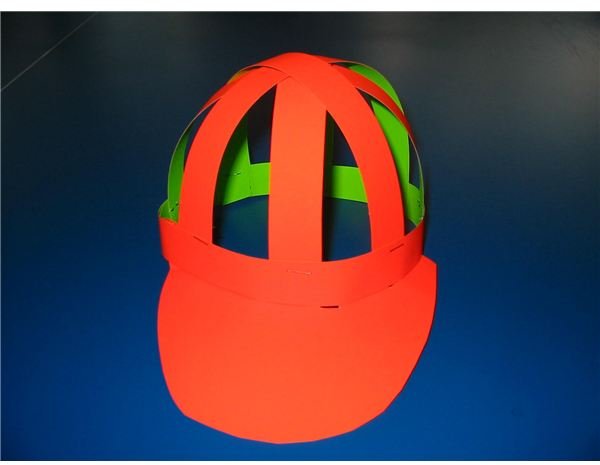 Together make baseball caps for your students. Choose a team name and color. Dole out the craft materials and get the kids into the artistic mode.
You will need:
Card Stock or Heavy-Duty Construction paper (in your class color)
Safety scissors
Stapler
Glue
Visor pattern template (cardboard)
Markers and/or crayons
What to do:
Begin by cutting 1" by 11" paper strips from the construction paper. You will need 6 strips for each cap. You could mark the lines and allow the kids to practice cutting skills by making the strips.
Staple two strips of paper together. Wrap this around the child's head and adjust it to fit; then staple to create a headband.
Staple another strip to the inside of the headband and then loop it to the opposite side. Staple this in place.
Continue attaching strips to the band in the same manner, spacing them about 1-inch apart.
Have the students trace around the cardboard visor template on construction paper. Cut it out.
Glue the visor to the front of the cap. The tabs go inside the headband.
You can now write your classes' baseball name and create a logo to draw on the visor (if you wish).
Batter-Up Bookmark and Chart
Draw a baseball bat on cardboard and invite your students to trace and cut out one from construction paper. Allow the kids to color and decorate the bat bookmark as they wish. It's wise to laminate this bookmark since it will be handled quite often.
Teachers can create larger bat cutouts (one per child). Place the student's name on each piece and attach a length of yarn on each bat. Place all the bats onto a bulletin board in the classroom. You will also need to cut out numerous baseballs from white paper.
For each book a student reads, he/she can add a baseball cutout to their bat with tape. For every four books read, an adhesive star is placed on the fourth baseball. This stands for a 'home run'. Let's see how many home runs the students can make in a period of time – maybe a week?
Baseball Glove Scorecard
Another incentive idea during this baseball reading challenge is this glove scorecard.
You will need:
Brown cardboard
Black and orange markers
Plastic sandwich-size zipper bags
Stapler
Safety scissors
What to do:
The teacher draws a glove pattern on cardboard (template) and allows the students to trace their own glove on another piece of cardboard. Cut this out.
Show the children how to mark the fingers and stitches on this glove with colored markers. Write "Play Ball" on the glove along with the child's name.
Attach a zipper-like plastic bag to the back of the glove by stapling each side (leave the zipper opening at the top).
For each book that is read in your time frame, give this student a small token to place inside the baseball glove bag. Things like baseball stickers, baseball cards, and/or small plastic baseball toys. When the reading challenge is over, allow the students to take their baseball treat glove home.
Extend learning with these Bright Hub Education articles:
Play Ball! Preschool Lesson Plan About Baseball
References
Copycat Magazine, Baseball Camp, May/June 1994
Personal experience in the classroom
Photos courtesy of Tania Cowling, all rights reserved