Preschool Polar Bear Lesson Ideas: Films and Books as Teaching Tools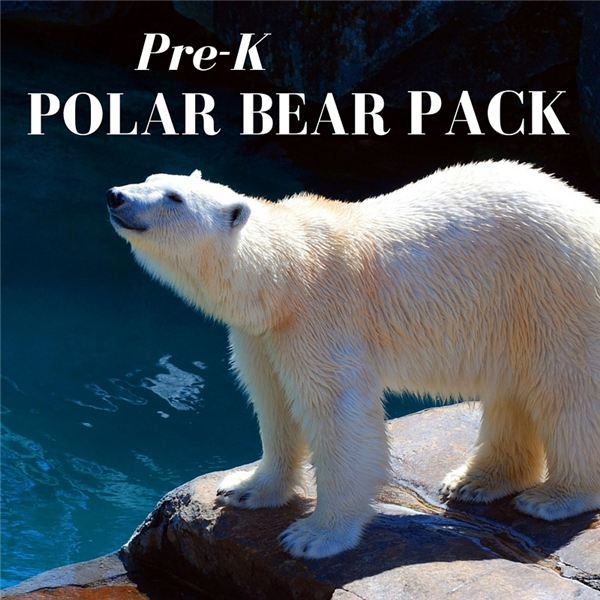 Did you know that the polar bear's fur isn't really white? Each piece of fur is really a clear hollow tube that reflects the light on a sunny day and looks white. The skin underneath is actually black and soaks up the sunlight to keep the bear warm. This is only one fact that your class can learn about polar bears. Use these theme activities in your curriculum to acquaint the children about this lovable and interesting bear.
Get the Bear Facts through Media
Preschoolers learn by visual media. An animated film released in January 2016 called Norm of the North is about a bear who is trying to save the Arctic. Norm is a lively bear who loves dancing and enjoying life, but one who also wants to find a purpose.
He discovers that humans want to turn his backyard (the Arctic) into a large condo development. Norm decides to stow away to New York City to stop the developers from invading his home.
This cute story for kids in actuality discusses real estate policy and politics in a kid kind of way. Will Norm become the king of the Arctic and save the land? Invite the kids to see this movie to find out. https://www.normofthenorth.movie
Reading Up on Polar Bears
Books are entertaining as well as factual. Favorite books about polar bears include:
Polar Bears by Mark Newman (2015) – Newman is the author and illustrator who portray this large bear to children through photography and informational text.
Polar Bear, Polar Bear, What Do You Hear? By Bill Martin Jr. and Eric Carle (1997). This companion book to Brown Bear, Brown Bear What Do You See takes the kids on an auditory voyage and has children chanting rhythmic words and making animal sounds. There is even a sound book (2011) where you press a button to hear sounds from a variety of animals. https://www.youtube.com/watch?v=ctQjLfMKinU
If I Knew a Polar Bear by Karen Satula (2013) take a cute poem to illustrate the life of a polar bear and his quirky friends, such as the arctic fox that loses his socks and a snowy owl whose breath is foul. Colorful illustrations engage children in this story of this big white bear and his friends.
More Polar Bear Facts
Check out the second article in this series for more facts and fun activities to help teach children about polar bears.
This post is part of the series: Pre-K Polar Bear Theme
This two-part series is perfect for preschool teachers looking for lessons, books, activities and more on the topic of polar bears.