Five Cool Paper Crafts on the Winter Season For Kindergarten Students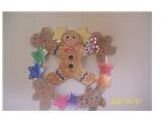 'Tis the Season for Gorgeous Winter Crafts
'Tis the season to be jolly with paper crafts based on the winter season for kindergarten students that will brighten their spirits and bring a warm feeling into the classroom. This winter your students will be rocking around the Christmas tree, while making winter crafts that reinforce learning about the evergreen tree, penguins and more.
Gingerbread Man Wreath
I have yet to meet a teacher who doesn't look forward to a gingerbread man thematic unit during the winter season. This year you can spice up your gingerbread man unit with a wreath that will not only look beautiful but will allow students to practice AABAAB patterning skills.
Materials:
Brown lunch sacks
Paper plate
Glue
Scissors
White paper
Star template or stencil
4x6 gingerbread man coloring sheet
Candy cane coloring sheet or stencil
Small gingerbread man stencil or template
Construction paper (optional)
Markers and crayons
How to make:
Print out a 4x6 gingerbread man coloring sheet on white paper for each student. Students color and cut out the gingerbread man. Print eight colored stars and one candy cane or have children use a stencil and trace stars and canes on construction paper. Using the gingerbread man template, trace four small gingerbread men on a brown paper sack; decorate with markers and cut out. Cut the center out of a paper plate. Glue the large gingerbread man on the top of the outside of the paper plate rim. Using an AABAAB pattern, finish gluing the stars and gingerbread men onto the wreath. Glue the candy cane onto the large gingerbread man's hand. Display around the room.
Three Dimensional Christmas Tree Ornament
Cutting down an evergreen tree, placing it in our living rooms, and decorating it has been a popular tradition for many years. Reinforce learning about the evergreen tree and a cool art technique known as quilling while making these cute trees that look and feel three-dimensional.
The art of paper quilling has been around for centuries. Quilling involves creating decorative designs from thin strips of curled paper. Many adults remember curling paper around their pencil to make Santa's beard. When introducing young children to this type of artwork, it is best to start with a large shape or design and pre-cut paper strips.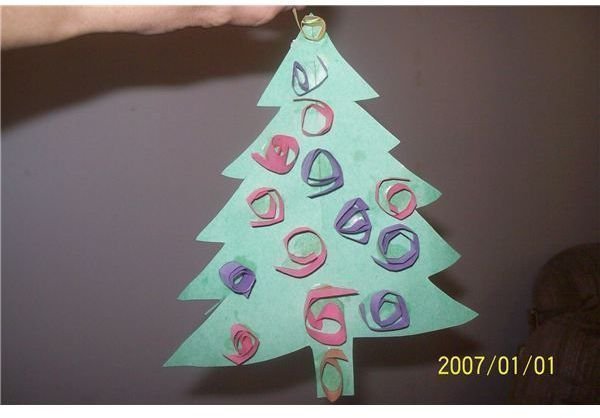 Materials:
Colored construction paper
Scissors
Glue
Pre-cut construction paper strips in a variety of colors
Christmas tree template
Ribbon
Hole Punch
Procedure:
Students will trace or draw a Christmas tree on green paper and cut it out. Decorate the tree by taking a variety of colored pre-cut strips about one-eighth of an inch wide and wrapping them around a pencil to coil them. Place a drop of glue on the tree ahead of time and drop the coiled paper onto the glue. The coils will be the decorations for the tree. Use a yellow coil at the top of the tree to represent a star. Punch a hole in the top and place a piece of ribbon to hang the ornament.
The tree can also be made into a Christmas card by gluing it onto a piece of white paper and writing a holiday greeting on the inside. Once children have mastered simple quilling, they can move on to more intricate designs such as this glittery quilled snowflake ornament.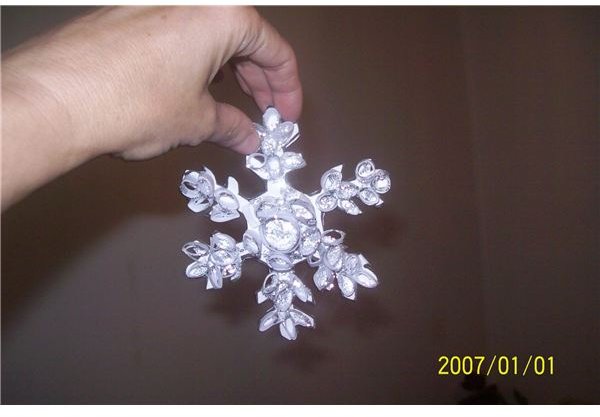 Tip: An easy way to make 3-D Christmas trees is to make two identical trees out of green paper. Decorate with construction paper, glitter or markers. Cut down the top of one tree and up the bottom of the other tree and slide together. This make a great table-top decoration.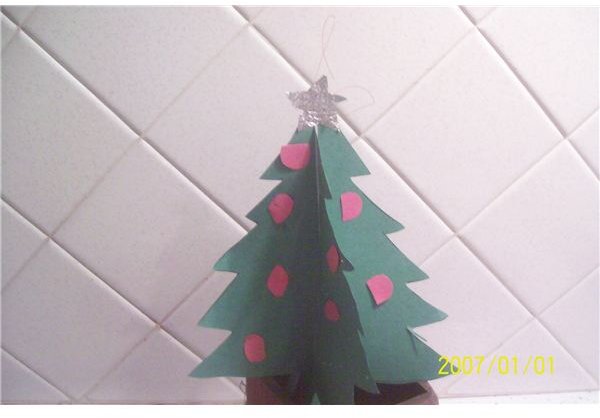 Stained Glass Ornament
Looking for the perfect Christmas gifts for your students to make this season? These easy-to-make stained glass Christmas ornaments will put a smile on parent's faces this Christmas morning.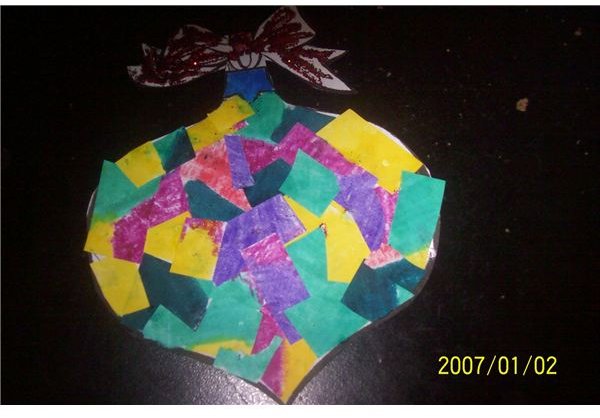 Materials:
White heavy paper
White printer paper
Ornament coloring page or pattern in media gallery
Brightly colored markers
Red glitter
Ribbon or string
Glue
Scissors
What to do:
Print out the ornament pattern (downloadable right here on Bright Hub Education) on heavy white paper. Poke a hole in the top of the ornament. Students will color different sections of their plain paper with the markers. Cut the colored pieces into small square or other shapes. Glue the colored paper onto the ornament coloring sheet. Make sure to overlap the pieces. Place glue on the bow and sprinkle with red glitter. Thread a ribbon through the hole to hang the ornament on the tree. These make magnificent Christmas gifts.
Peek-A-Boo Penguin
Winter just wouldn't be the same without an arctic unit and some terrific crafts to go with it. Children will love learning about igloos and penguins, while making the peek-a-boo and feed-me penguin crafts.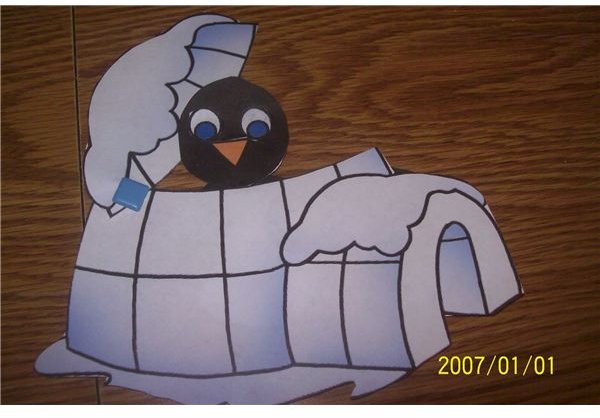 Materials:
Printable penguin
Igloo coloring page or can be drawn on white paper
Scissors
Glue
Brads
Procedure:
Print out the penguin at DLTK's website. Cut out and glue the pieces on the penguin. Print an igloo coloring page or have students draw their own igloo on white paper using a black marker or glue white rectangle shapes to an igloo outline. Cut the igloo out and cut the top off. Glue the penguin to the back of the igloo. Secure the top back onto the igloo with a brad. Now open and close the igloo to play peek-a-boo with our penguin friend.
Feed-Me Penguin
This craft is great to teach children about the penguin's diet. Print out and put together the penguin from the craft above except do not glue one penguin flipper; instead, attach it with a brad so it is moveable. Cut a small fish from construction paper and glue to the flipper. Move the flipper up and down to feed Mr. Penguin.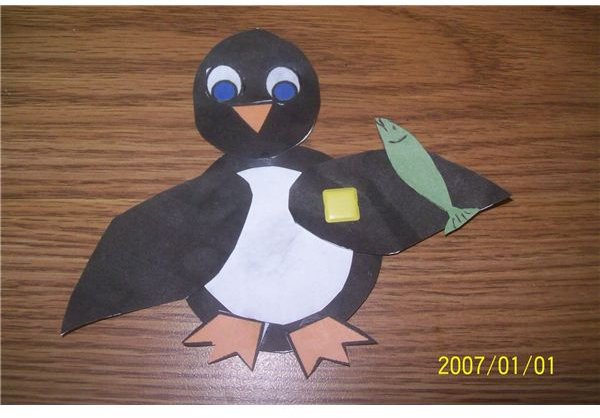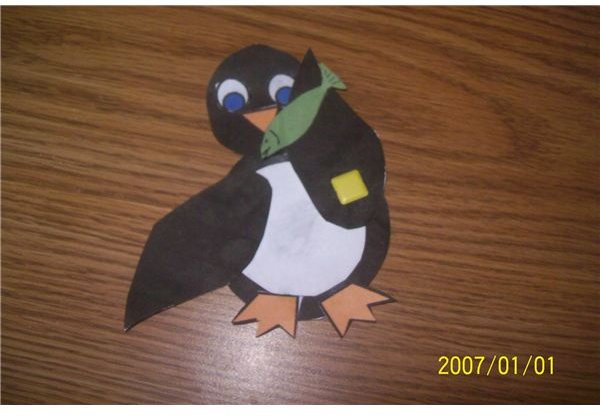 Additional crafts for the season may include a snowman or polar bear craft. Including paper crafts on the winter season for K-students enhances holiday and winter units and makes them memorable for children for years to come.
References