Celebrate Spring
Celebrate some unusual holidays and observances with your kindergarten students and enjoy all that May has to offer.
Mother Goose Day
Revisit nursery rhymes on May 1, as you celebrate Mother Goose with activities and nursery rhyme crafts.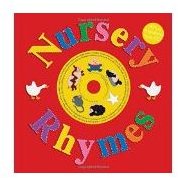 Objectives
Students will identify rhyming words in nursery rhymes.
Students will identify beginning, middle and endings of the "story" in nursery rhymes, placing events in sequential order.
Rhyming Words
Review with students that rhyming words are those that have the same middle and ending sounds.
Provide students with copies of simple nursery rhymes.
As you read the poems aloud, ask students to listen for and circle the rhyming words.
Sequencing Story Parts
Print the lines on separate sentence strips.
Read them aloud and ask students to help you arrange them in the correct order, as they occurred in the poem.
Allow students to practice independently by adding a picture of the action in the line to the sentence strip. Make them self-correcting by adding numbers to the back.
Expand the lesson by having students read or listen to a rhyme and then draw a three-panel comic strip that includes the beginning, the middle and the end of the poem's story.
Bird Day
Objectives
Students will sequence the life cycle of birds, including migration patterns.
Students will identify common birds for the region in which they live.
Life Cycles
Discuss the life cycle of a bird, from egg to nestling to adult. Discuss migration, the needs of birds and related topics.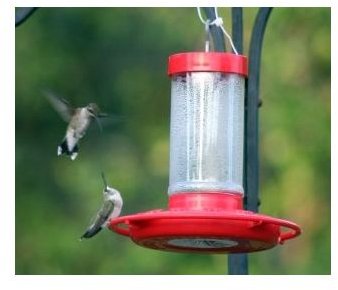 Ask students to create a illustrated timeline of the life cycle, beginning with egg-laying and continuing through to adult bird life.
Combine social studies and science by having students draw the migration paths of specific bird species on a world map.
Identifying Bird Species
Provide students with pictures of birds common to your area. Discuss the distinguishing characteristics students should look for when identifying the birds.
Give students outline pictures of the birds you've discussed. Allow them to color them, fill them with construction paper "mosaic tiles," paint them, glitter them or embellish them in other ways.
On each page, help students print a sentence about that particular bird. Bind their pages into a first field guide for identifying the birds students see.
Extend the unit when you mix birdseed and suet. Spread the mixture on pinecones and add a hanger for a quick and fun birdfeeder.
Flower Month
Objectives
Students will identify the basic parts of a flower, including roots, stems, leaves and petals.
Students will explain the life cycle of a plant, from seed to flower to germination.
Students will understand how and when to transplant flowers and other plants.
Flower Parts
Discuss the parts of a flower with your students.
Provide outline pictures of a flower that includes the parts you've discussed. Allow students to make tissue puff pictures to fill in the picture. Help them label the parts.
Life Cycle
Discuss the life cycle of a plant, showing pictures of each stage.
Let students make flipbooks showing the stages, using real seeds for that step and silk blossoms or dried, pressed flowers for the bloom stage.
Help students write sentences together to copy onto the pages of their books.

Plant Care
Plant marigolds, sunflowers or other flowers in paper cups.
When the plants reach the appropriate size, teach students about reasons for and techniques of transplanting.
Provide small terra cotta pots for students to decorate with paint, markers or stickers.
Help students with repotting their plants. Encourage them to use their potted flowers as Mother's Day gifts.
Kite Day
Oh, just go fly a kite! Really, while there are many things your class could explore with kites, including how the tail affects the flight, wind direction and so many others, sometimes you do things just for the fun of it. Spend a recess period flying commercially made kites for fun.
Order plain kites from a craft company and allow students to make "About Me " or "All About Spring" kites. Students draw and color pictures related to the theme with permanent markers. Then, after everyone has had a chance to fly his kite, suspend the kites from the ceiling in the classroom to share with visitors.
Make simple kites with your kindergarten children from paper plates and yarn. After the students decorate their plates, punch a hole on each side. Tie the end of a six-foot length of yarn to each hole. Students hold the center of the yarn to fly their creations.
These kindergarten lesson plans will introduce May in a whole new way to your students. Try one or all in your classroom during this exciting time, and share how May celebrates the season!
Resources
May Holidays and Events Preschool Activities and Crafts, from First-School.ws
362 Nursery Rhyme Favorites, from MotherGoose.com
Make Your Own Kite, from Skratch-Pad.com
Photos by Pamela Martin