Sight Word Poems for Pre K and Kindergarten Teachers & How to Make Your Own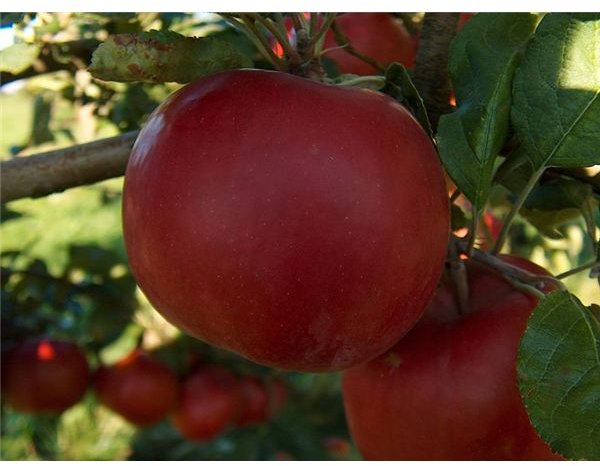 When author of The Gruffalo, Julia Donaldson first came up with the idea for her scary creation, she worked out the ways to make it rhyme in a very easy way, that teachers can use to create their own poems. One of the reasons The Gruffalo is such a popular book, is that it is very readable from a parent's perspective, and children soon learn which word is coming next, because it rhymes with the last line. Rhyming is a highly effective way for younger children to remember sight words.
So if you don't fancy the idea of using existing poems and rhymes in teaching your pre K or Kindergarten students sight words, then creating your own poem may not be as scary as it sounds. The process Ms Donaldson used was simple. After coming up with a basic idea, or character, she wrote physical characteristics down one side of the page, and down the other found rhyming words that matched with those characteristics. This resulted in such famous lines as: "He had knobbly knees, and turned out toes, and a poisonous wart at the end of his nose".
If you aren't feeling brave, or simply don't have the time though, there are trusted classics that can help you in teaching sight word poems for pre K and Kindergarten children, using rhymes and poems.
Start Out Small
There are so many sight words for Pre K and Kindergarten children to remember that it can very daunting, so starting out small and building up to the use of more sight words per poem, is definitely the way to go. Many of the basic sight words for kindergarten, are included in the following two poems:
Rain
Rain on the green grass
And rain on the tree
Rain on the house top
But not on me
The Apple Tree
**
Way up high in the apple tree,
Two little apples hung over me.
I shook the tree as hard as I could.
Down came the apples and mmm were they good!
With the apple tree poem, you can start with a higher number of apples (traditionally 5), and deduct an apple each time, thus incorporating some basic math. For an interactive activity, you could also choose some children to play the apples falling off the tree.
How to Emphasize the Sight Words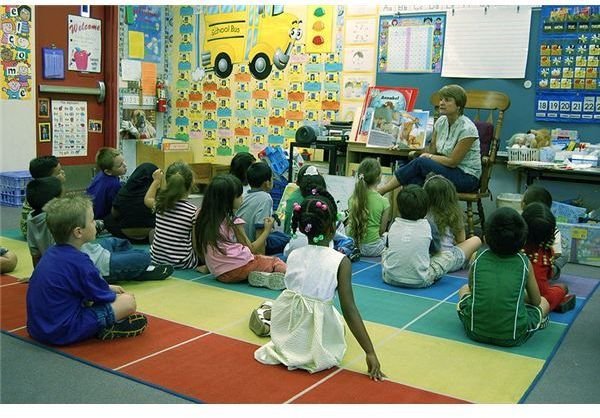 Of course, when looking at how to teach sight words, it isn't just about using poems that feature sight words; we really need to look at how to emphasize these words, in order to get our young students to remember them.
The method when teaching sight word poems for pre K and Kindergarten needs to be visual. By far the most effective way of doing this, is by writing out your chosen poem onto large paper, and writing the sight words in a different color to the rest of the poem. You could also try writing them larger, highlight them with a highlighter pen, or if you are feeling really crafty, use some die cut letters.
Once you have covered a poem or rhyme with your Kindergarteners, pin it up on the for all to see; you can then add to today's poem by covering a different poem or rhyme tomorrow. Going back over already covered rhymes at a later date, is a good way to assess what information has been retained, as well as helping younger children to memorize the sight words.
Using Nursery Rhymes
Teaching sight words using poems for a pre K or Kindergarten class, is made easier by using nursery rhymes that the children are already likely to be familiar with - it makes the learning process a lot less daunting. The following rhymes all contain a good amount of sight words: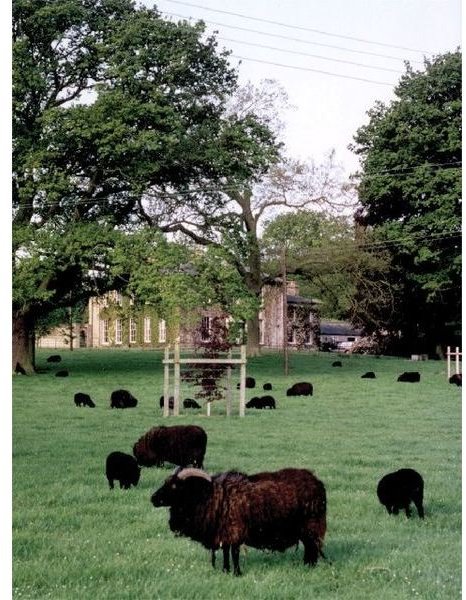 Jack and Jill
Mary Had a Little Lamb
I'm a Little Teapot
1,2,3,4,5, Once I Caught a Fish Alive
Baa Baa Black Sheep
Old MacDonald Had a Farm
Old MacDonald is a particularly great song for using at circle time too. Read it through, emphasizing the sight words and pointing them out on the chart. Split the class into 3 groups - Sight word singers, animals, and e-i-e-i-o singers. Make sure the words are clearly displayed for all to see. Then swap around, so everyone gets a turn at spotting the sight words.
Continuing Development of Sight Words
When the children get more confident with their expanded knowledge of sight words, you can copy out sheets that have some of these poems and rhymes on them, and then have them circle the words they recognize.
Although not strictly poems, the Dr Seuss books emphasize rhyming as well as containing a large amount of sight words. Using a Cat in the Hat lesson plan, would be another way to extend the students learning, as would promoting the idea of using Dr Seuss for learning sight words to parents. These books are very accessible, and will help a child's confidence in reading with a parent at home, as they build up their vocabulary of sight words.
Teaching sight word poems for pre K and Kindergarten children, you make the learning process less overwhelming. Not only do these popular poems help with sight word learning they also help with number recognition, and introduce the concept of rhyming words too.
Image Credits
Black sheep - https://commons.wikimedia.org/wiki/File:Black_Sheep_-_geograph.org.uk_-_121405.jpg
Kindergarten class - https://commons.wikimedia.org/wiki/File:Story_Time.jpg
Apple tree - https://commons.wikimedia.org/wiki/File:McIntosh.jpg