Reading Strategies That Work for Teenagers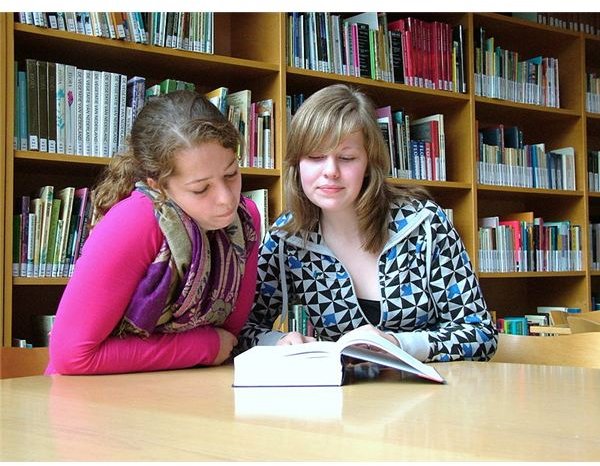 Reading and Child Development
Many parents introduce their children to the vast world of books from the moment they can focus their eyes on pictures, sit on their laps and listen to stories. They begin teaching their children to identify objects, learn language and enjoy looking at pictures by showing them colorful books with big letters and reading to them until they are able to do it on their own.
But as children grow older and develop other interests, they enjoy socializing with peers and spend more time away from books. Sharing common interests like listening to their digital audio players, engaging in sports or just playing video games occupies their time more than they would usually spend in opening books to read.
As adults who grew up knowing how reading books is important in life, parents may be concerned about how teenagers nowadays are losing their interest in reading books and are constantly attracted to materials offered by other media such as television, movies and other electronic gadgets.
Reasons Why Teens Must Keep Reading
Although parents know why reading is important, it may help if you remind your teen what benefits he can get from reading:
If teens are interested in a certain sport or hobby, reading a book can enrich their knowledge and help them further their skills.

Not everyone is fortunate enough to be able to travel to different places. Reading books can help them learn about places and cultures they have never been or seen and can motivate them to someday travel or learn more. They can even transcend time and do time travel as they read interesting historical books or books about technology that can influence the future.

If they are passionate about some ideology or cause, like environmental preservation, they can find more ideas from authors who support their interests.

Teens are sometimes hesitant to ask adults directly for advice especially when it comes to relationships or self-image. But reading appropriate books to which they can relate can help them find ways to get support and encouragement.
Strategies to Help Teens Keep Books in their Life
Don't panic if your teen has not read a book for leisure since she was seven or nine. Perhaps she has been exposed more to television and video games and has lost interest in her fairytale books. This is natural! Even books should be updated and made available to teens, just as they constantly ask for more games or download new songs to their iPods every so often. Here are some reading strategies that work for teenagers:
Avoid extremes. Nagging them to read books instead of listening to music or playing video games will never work; neither will lavishing them with attention or praise for reading, which will just give them the feeling you approve of their activities. Instead, allow them to feel good about their own interests and support them.

Modify the environment at home to let them have the sense that reading is a natural activity that is enjoyable. Let them see you reading materials you enjoy during your relaxation and surround the home with various reading materials that are up to date or relevant to their interests.

Acknowledge your teen's interests and relate to them with your own readings. If you know what they like, try to gain more information about these and share reading materials from newspapers, magazines, books, etc.

Allow your teenager to choose their material by giving them gift certificates to a bookstore or a subscription to a special interest magazine. Avoid criticizing their choice or pressuring them to read your own choices instead.

Let your teen read at their own pace. They do not have to read continuously or finish a chapter or a book within a day or even a week.

Reading aloud is not just for toddlers or young kids. Make it a natural part of family activities without making a big deal out of it. By sharing a clip of an article, a comic strip or parts of a novel you are reading, you will be imparting the message that reading is a natural part of life.

Don't forget about their biggest weakness – electronic gadgets! Although we are more inclined to read paperbacks and hard copies, most teenagers would rather be holding on to an iPod, iPad, a laptop or a Kindle. There are thousands of e-books and e-magazines that are downloadable and many are free or cost just about dollar. It is also a practical way to keep their own library of books without the clutter at home or having to bring bulky items in their backpacks when they travel.

To add to the enjoyment of reading, you can also suggest a relaxing moment where as a family you can sit by a pool, beach or front porch and read while sun bathing and sipping a smoothie. Incorporating moments of reading into activities like traveling, long car rides or waiting at an airport can also take away boredom.

Some popular movies are based on best-selling novels and it would be good to suggest that sometimes stories are even better when read than seen from someone else's point-of view, packed with unnecessary effects or improvisations. Comparing a written novel with a movie can be a point of friendly discussions over dinner, too.
There are many ways to make reading a natural part of daily life without making it appear like a necessity or a chore. Parents can think of their own creative ways to make learning a life-long activity, perhaps as they should be doing on their own.
References