Healthy School Lunch Ideas for Teens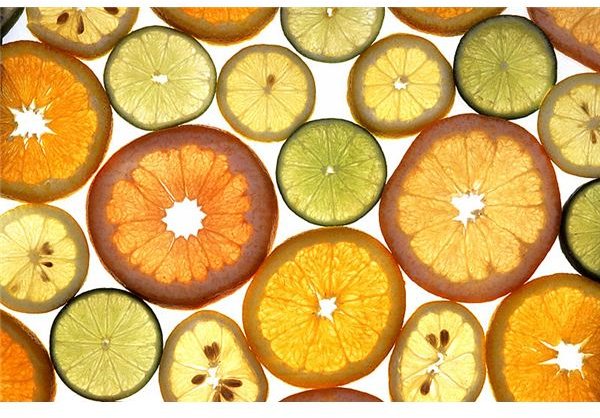 The teenage years are the best time to start forming healthy habits. Actually, you are forming habits whether you know it or not. That is why it is important to make positive and healthy choices on a day-to-day basis. Along with routine exercise, eating healthy is one of the best ways that you can live in a state of overall good health and wellness. Unhealthy eating, on the other hand, can cause more problems than just weight gain. Below is a list of some common symptoms associated with poor nutrition
sleepiness in class
lack of energy or motivation
problems concentrating
headaches
irritability
mood swings
Can you relate to any of these symptoms? If so you may want to evaluate how you are fueling your body. It is especially important to make sure that you are eating at the right times during the day. It is very common for high school students to skip lunch at school and eat when they get home. This means that you are spending an entire day without eating anything. It's no wonder that you might be feeling sleepy and groggy in class.
Another problem could be coming from the vending machine. There is something enticing about the fact that you now have the freedom to purchase chips and candy from a vending machine. Oftentimes teens load up on these snacks instead of going through the lunch line or packing a healthy school lunch.
The next section of this article provides you with some great healthy school lunch ideas. Try out some of these ideas to start eating healthy at school. Remember, the key to eating healthy is in personally deciding that you are going to choose healthy foods even in the presence of unhealthy snacks.
Yummy Ideas for a Healthy Lunch
The New and Improved PB&J
Peanut Butter and Jelly sandwiches have been the staple of school lunches for many years. It may not sound like the healthiest option, but with a little creativity you can turn anything into a healthy meal. Here's how to do it:
---
![Peanuts](https://img.bhs4.com/8e/e/8ee92759375623b683417138bd2686a7c87a143d_large.jpg)

Choose natural peanut butter instead of regular.** Regular peanut butter has added sugar and sodium which can make you feel bloated. Natural peanut butter tastes essentially the same. Just check your local grocery store; many peanut butter companies now have a natural peanut butter option.

Use real fruit instead of jelly or preservatives. This is a great way to satisfy the craving for a PB&J without having to take in all of the extra sugar that is used in jam or jelly. You can use any fruit that you would like, but apples, strawberries, bananas, and peaches are a great place to start. Simply cut the fruit up into paper thin pieces and place them on top of your peanut butter.
Choose a lower calorie bread. If you do not like the taste of wheat bread, then opt for a lower calorie white bread. Remember, this is not about eating foods that you don't like – this is about finding healthy foods that you do like.
Go Nuts
Another plan is to be sure to include protein. Nuts such as almonds and cashews are great sources of protein and can often satisfy the craving for salty potato chips or crackers. It is important to incorporate protein into your diet because protein gives you the sustainable energy that you need to make it through the rest of the day without falling asleep in class.
Say Cheese!
Cheese is another great healthy food. It is an effective way to get a healthy dose of both calcium and protein. Prepackaged string cheese or cheese squares is an easy and quick solution for a healthy school lunch. You can just grab some from the fridge and toss them in your lunch box. It is a good idea to pack a few extra in case you need a pick-me-up in between classes.
I'll have a water with lemon.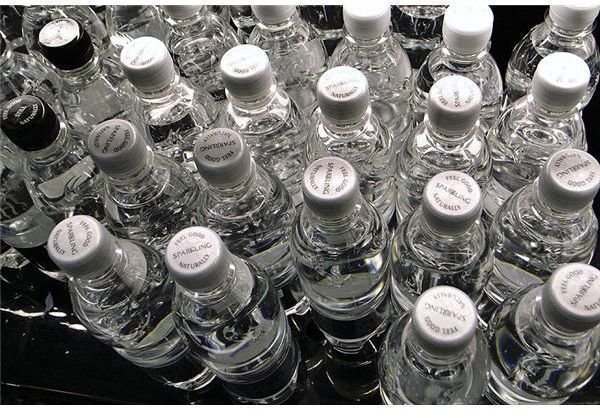 Water is the key to a healthy diet. Yes, caffeine helps you stay awake, but its an unnatural energy that is masking the real problem which could be malnutrition and/or dehydration. In order to achieve your maximum level of healthy energy, be sure that you are drinking plenty of water and limiting sweet caffeinated drinks. You can have a soda, but make sure to drink water to stay hydrated.
You do not have to make major changes to your daily routine in order to begin eating a healthy school lunch. If you are more comfortable with buying your lunch at school, try to make smart choices, limiting sugar, oils and fats, and trying to include at least one fruit or vegetable. High schools often have healthy lunch choices like salads or wraps.
No matter what you decide to include in your lunch, it important to remember that you are creating and reinforcing habits every day. The goal of eating healthy is to learn to enjoy foods that make you feel good. You will feel much better throughout the day if you choose to eat a healthy school lunch.
References
All article contents are based on author's educational and work experience
image: Citrus Fruits by Scott Bauer under Public Domain
image: sparkling-bottled-water by Ten Thousand Bullets under CC by SA 2.0
image: Peanuts by Alice Welch under Public Domain