Preschool Graduation Cake Ideas: Easy to Implement Themes & Cake Makes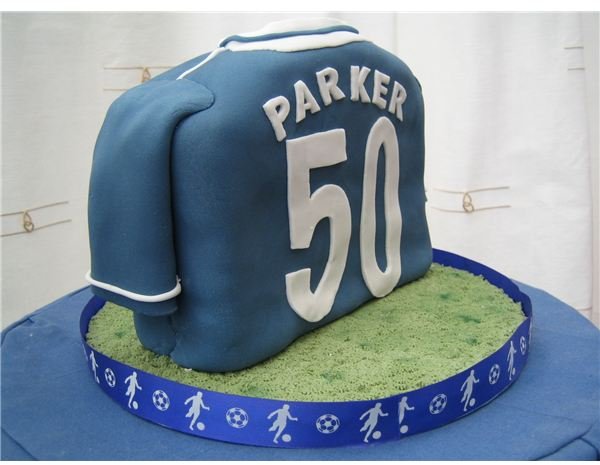 Theme Ideas
To celebrate a preschooler's graduation, you may be planning a classroom or home party that includes a cake. There are many theme ideas that you could use for a preschool party, and continue the theme onto the cake too. Theme ideas may include:
Western-Themed Preschool Party - a simple fort can be made using a chocolate cake with chocolate finger biscuits stuck around the edge with frosting. You can even cut them to different heights and add paper flags to the corners with cocktail sticks. You could rent a star-shaped cake tin and cover it with ready-rolled icing, adding edible sparkles and icing names across it to look like a sheriff's badge.

A Pajama Party Preschool Theme - a square or rectangular shaped cake is easily made into a bed with some fondant icing and modeling sugar dough. You could even create a learning quilt on the bed, including shapes and numbers.

A Tea Party Activity - a simple cake can be covered in ready-rolled icing and decorated to look like a picnic blanket with the use of edible pen ink. Small cups and bowls are easy to fashion from sugar dough (see page 2). You could also continue the theme by asking children to come to school with their teddy bears for a teddy bears' picnic. This is an especially good theme to adopt if you have been reading "We're Going on a Bear Hunt" to your preschoolers.

End the school year with a sports day and incorporate a sports theme cake, such as a football or soccer shirt. A rectangular cake is easily cut into shape.

You could also opt for a general preschool theme, incorporating shapes, numbers, and other basic learning activities you have done with the children over the school year. If you have been doing specific learning on dinosaurs or autumn for example, continuing this theme onto a cake would be a good way of wrapping up the topic.
What Next? Different Cakes to Use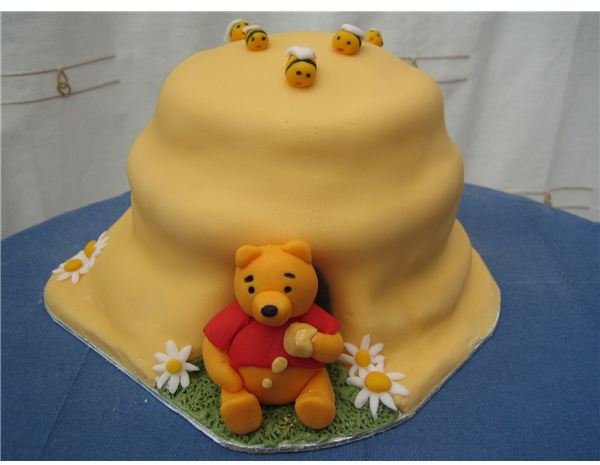 If you've decided on a theme but are overwhelmed at the thought of putting any of this into practice to make the actual graduation cake for your preschoolers, then fear not, as it's not as difficult as you may think.
As we've seen above, many ideas can be easily achieved with a simple shape cake and covering it with ready-rolled fondant icing (this is also known as regalice, or rolled fondant). You can also rent cake tins in a whole range of shapes for just a couple of dollars a day, which means instant impact for little effort. Cutting a cake into shape is entirely reasonable too. To get the icing to stick to the cake, cover it with either a butter icing/simple frosting, or a warmed jam that contains no seeds. Smooth it round with your hands until it takes shape, and cut off the icing at the bottom of the cake with a small non-serrated blade. You can always use ribbon across the bottom if the result isn't as neat as you would like.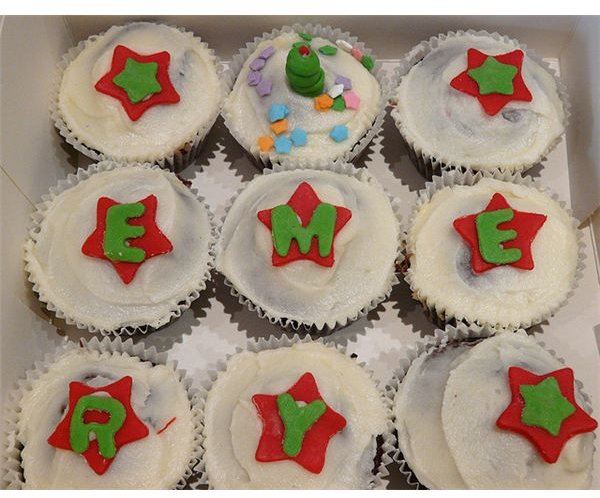 Buying a ready bought chocolate cake and adding your own touches with additional candy, small biscuits, or grated chocolate is a quick way to get shaped-cake, though chocolate cake may not be the ideal choice for a preschooler (think of all the mess!).
Using individual cakes for preschoolers is another easy idea to use for their graduation. Cupcakes are easily made and decorated with colored frosting; you could add a different shape, number or letter to each cake. Using the first letter of a child's name for their cake is a nice idea to use or you could even ice individual names onto each cupcake if you have the time. Stacking these completed miniature cakes up on a cake stand is another visually appealing idea.
Another easily implemented idea is to get a cake with a printed image of the graduating child onto the icing. You can also get just the image printed onto a sheet of icing that you can then add to a cake of your choice.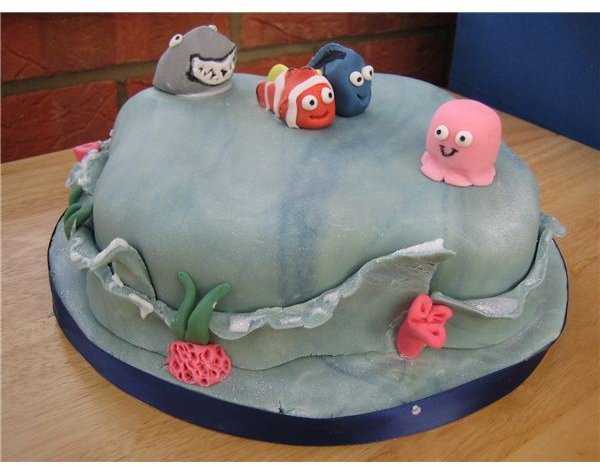 Finishing Touches - Sugar Dough Figures & Adding Names
With the cake done, you can add special touches to make it really stand out from the crowd, by adding modeled sugar dough items or the children's names.
Adding a child's name to a cake is a great idea for a preschool graduation. You don't have to be good at icing to add names to a cake,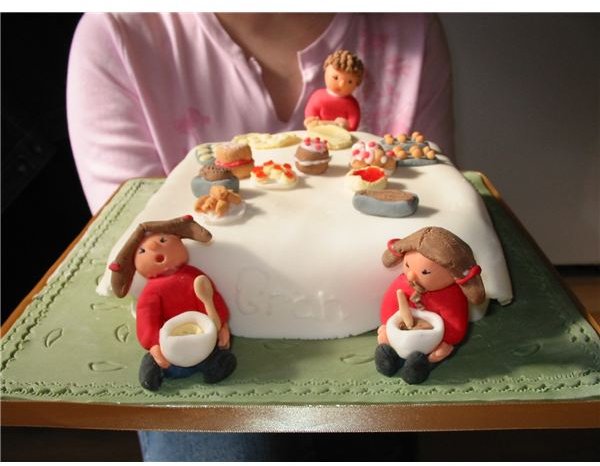 you can also use edible ink pens, use small letter cutters and rolled out fondant icing, or make a stencil and use edible glitter, icing or cocoa to sprinkle through the stencil onto the cake. You can also use grated chocolate, sprinkles, smarties, etc., to spell out a name, letter or number onto the cake.
For making modeled items from fondant, it helps to add some gum tragacanth, which makes the icing dry harder, and will retain its shape better once you've finished. You can buy this from craft stores, and just a small sprinkle is needed to add to the icing. The best tools to use are your fingers, but make use of other items in the kitchen such as small knives, cocktail sticks, spaghetti, and cheese graters to create texture, smiles on faces, etc. You can "glue" one sugar dough item to another, or to the cake, using royal icing, or painting on some egg white. Pushing sticks of spaghetti from one item to another also works to keep items stuck together and to give some stability.
Cake ideas for a preschool graduation can include anything you have done with your preschooler(s) during your time together, or can be used to reinforce recognition of letters and their own name, as well as providing some yummy fun for all.
Resources & Image Credits
Cupcakes by Sugar Daze: https://flic.kr/p/6rW86Z
All other images are copyright of the writer, Wendy Finn who has 10 years of professional experience making novelty, occasion, and wedding cakes.