Questions to Ask When Your Child is Starting Preschool: What Parents Should Be Asking Teachers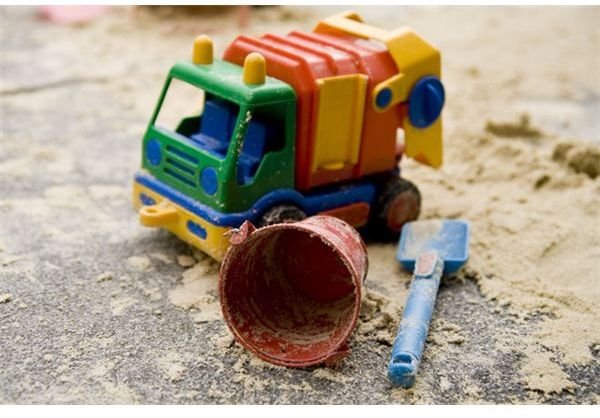 When my first born was ready to attend preschool, I was fortunate that my two nieces already attended a wonderful school. So, we just followed in their footsteps. I did not have to do the legwork that my sister-in-law went through to find this great little preschool. Once I became director of that same preschool, I began to see parents coming to me with questions and learned what important information I needed to share with families so that they were comfortable with their decision to entrust their child to our care.
Questions Regarding the Classroom
Some of the most important questions to ask when your child starts preschool pertain to the day-to-day operations within the classroom itself.
What is the teacher-student ratio? States will have minimum requirements regarding teacher-student ratio, so do an internet search for preschool student-teacher ratios for your state before hand.

What is the daily schedule? Knowing the daily schedule can help you better prepare your child for that first day of school. It

also gives you a good idea of the balance of play-time and learning-time.

What is the discipline policy? How and when are parents notified if there are discipline issues? Know in advance how discipline problems are handled. At the preschool level, there still needs to be teaching going on in this area, most children are not used to socializing within such a large group of same-aged children.

Does the school require that students are potty trained? Also, how do they handle bathroom breaks if there is not a bathroom in the classroom. If it is an issue, you may ask how independent the children need to be when using the restroom.

Is there a snack time and if so, how does it work? If your child has food allergies, this is of particular concern.

What is the teaching philosophy? Academically, do they use phonics or another teaching methodology. Do they use centers? Is there a concentrated learning time built in.

How do they handle children with separation anxiety? It happens when you least expect it! My oldest started having separation anxiety about 3 months into the school year….one of the hardest things I ever had to deal with!

Do you hold parent-teacher conferences? Will we receive a progress report? If so, how often? Knowing when, and how often, you will get updates on your child's progress is a natural question for any parent. If you are not told on your first visit, then be sure to ask. Most, if not all, preschools have a reporting policy.
Questions Regarding the School
You may also need to address some questions about the school as a whole.
How much is tuition and when is it due? You may also want to ask how you go about making payments.
How long has the school been in existence? I know in Ohio, you can check whether a school has ever had any licensing violations.
Is there a great deal of staff turnover?
Do you have a phone chain or other means of notifying families in emergencies? This could be for weather emergencies or other situations where the school is either closed for the day or if students need to be sent home early.
What are the qualifications for staff regarding CPR and First Aid? In most cases, at the minimum, there must be one adult in the building who is certified at all times.
Does each preschool class follow the same curriculum?
If I have a problem with a teacher, is it best to go directly to him/her or should these issues be brought to the director/principal?
Information Overload
Don't feel like you have to ask all of these questions at once. Choose the questions that are most important to you at first and make a checklist. Then as you receive information packets or parent handbooks, you may find a lot of these questions are answered there. There is no magic list of questions to ask when your child is starting preschool. These only serve as a starting point and a guideline, looking at information that is helpful as you begin to find a preschool that best fits the needs of your child.
If teachers of staff seem put off when you so ask questions, then ask yourself if that is indeed a good sign! If approached the right way, these questions should be answered during a parent meeting. I had a parent come in with a notebook of questions when they were just on a classroom visit. I was teaching and in charge of the class, so that was not the appropriate time to go over these types of concerns. But, if you feel you need time to sit down and go over such things, choose a time when the teacher or administrator can give you their full attention without detracting from their responsibilities at the preschool.