Helping Reading Skills
If your child is in third grade, you can help to improve his reading skills by helping him learn to love reading.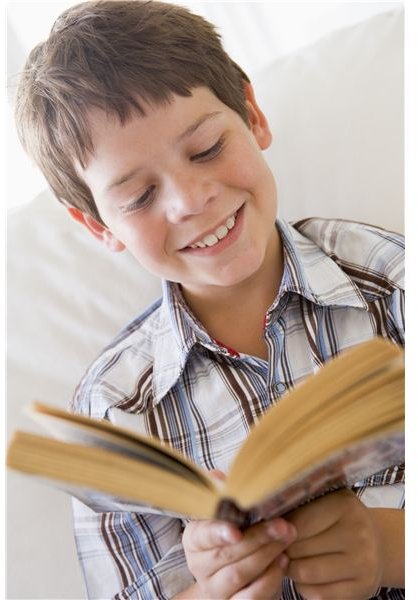 One way to foster this love of books is to find books on his reading level that he will enjoy. You can have a great deal of fun helping him discover what genre excites him!
If your child loves what he is reading about, he is going to be more likely to pick the book up on his own. Maybe you'll bring home the first Harry Potter book, for example, but he'll be the one at the library insisting on the next book in the series.
You can also try out a few books on tape to find out what he likes the best. Listen to the tapes as a family while taking a road trip or before bedtime, and the whole family can discuss the plot or characters of a story.
Judy Blume Books

Judy Blume writes a large selection of books perfect for this age group. They are amazing for third grade reading books. She teaches great life lessons while telling a funny story at the same time for your kids to enjoy. Her books have been around for years, but are still ideal for children to read. Many of you will remember reading them yourself as a child. She has sold more than 80 million copies of her books over the years. A few good choices are:
Freckle Juice
The Pain and The Great One
Are You There God? It's Me Margaret
Super Fudge Series
Tiger Eyes
Forever
Blubber
The One in the Middle is the Green Kangaroo
Judy Moody Series
The Judy Moody series of books is written by Megan McDonald. These books are about a little girl who is a tomboy and is in the 3rd grade.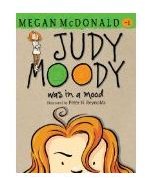 They are chapter books. They're really comical; you'll catch your children laughing out loud as she reads her stories. This series offers stories about the holidays, saving the world, and even becoming famous. You can buy these books in sets that come with several of the stories together. They make a perfect gift for the holidays. These are on the top of my list of books for 3rd grade level reading. They are the perfect books for kids just starting to read chapter books on their own.
More Third Grade Level Books
Here are some more books that are third grade reading books great to purchase for your child. Some of these older books can easily be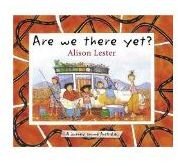 found at the library or used book stores.
George and Martha by James Marshall
Mapping Penny's World by Loreen Leedy
Are We There Yet? by Alison Lester
Because of Winn-Dixie by Kate DiCamillo (There is a movie based on this book.)
The Time Machine by H. G. Wells
How to Eat Fried Warms by Thomas Rockwell
Diary of a Wimpy Kid Books (This was made into a movie this year.)
Magic Tree House Series
Never Blame the Umpire by Gene Fehler
Sources:
Great Schools.org. Favorite Books for Third Graders.
Bright Hub Education's Suggestions for Elementary Teachers