Making a Smooth Transition Back to School for the Whole Family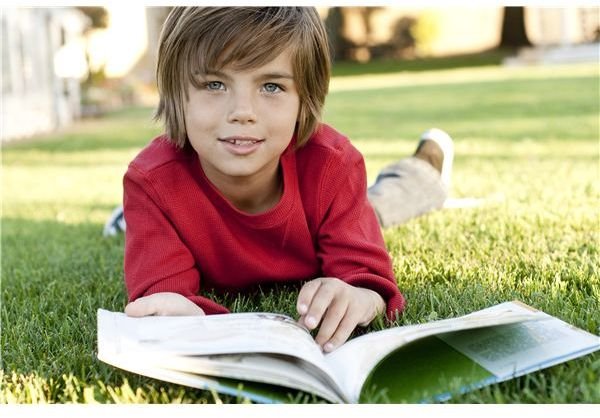 The Month Before School Begins
If you have been on top of your child's reading over the summer, then you are ahead of the game. If not, now is the time to start. Make a trip to the library or the bookstore and let your child select a book that he can complete before school begins. At this point, don't worry too much about the book level. Rather, let him choose something he will want to read. Set a daily reading goal, maybe 15 to 20 minutes. This is an easy way to start clearing out some of those cobwebs that have set in over the summer.
Math skills are another area in which some students need review during the summer months. Use flash cards, find some math games to play online or dig up some of last year's tests and worksheets, if you saved them. If you are also trying to fit in the reading, alternate the days your child reads and reviews math. Just 10 or 15 minutes a day will go a long way to helping get things back in working order!
School is Getting Closer
The one thing that gets many kids excited for school is shopping for supplies. If you are fortunate enough to get your list early, do not procrastinate. Watch for sales and stock up on what you need. As the first day of school draws near, those basic supplies will be in short supply at the stores and you could find yourself running all over town looking for the right binder. I check the ads and find maybe two stores with the best sales on the basics and then do all of my shopping there. By the time you run to five stores to get all of the sale items, you may have canceled out your savings in gas money and time.
Don't go too overboard too early on back to school clothes shopping. We just discovered that my oldest has outgrown just about every pair of pants he owns. He does have one pair of jeans that will work, so I am going to wait until the weather starts to change. If I buy too much now, he may outgrow everything before winter sets in. There is no rule that says your child must have an entire new wardrobe before the first day of school. A new shirt or two will give your child something new to choose from the first week.
Prepare Your Home
Consider where your children did their homework last school year. Do they work at a designated desk or the kitchen table? Wherever the place may be, check to ensure that the area is ready for that first homework assignment.
If your child works on homework in a common area of the home such as the kitchen, make that area as user friendly as possible. Look for some storage containers for supplies such as paper, pens, pencils and markers. You can even store glue, scissors and construction paper for those projects that are sure to come home. The goal is to make it easily accessible without infringing on the usability of the space on a daily basis. Be sure everyone knows where supplies go and that they must put the items away when not in use.
If your kids have a desk they use for homework, be sure it is in order before the first day of school. An organized desk will increase productivity and help your children stay on task. You may also want to put out a shelf or basket for each child that can store ongoing assignments or papers that need your attention. Keeping everything in one place is key to staying organized for the year.
Open House
When you get all of that information from open house, sit down and go through it with your child. Discuss the homework and discipline policy, the daily schedule, bus information and their student ID number, if applicable. For older students, practice locker combinations. If there is a routine for taking the bus home from school, review that as well.
The more familiar children are with the back to school routine, the more comfortable they will feel. As a parent, you will also feel better knowing your children have all of the facts they need for a successful first week back to school.
How do you get ready to start the school year? Share your tips in the comments.