Using Media to Help Your Child Succeed in School and in Life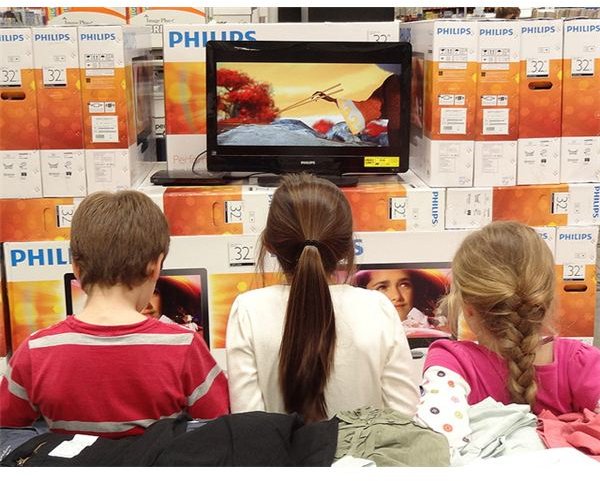 Benefits of Positive Media
Positive media can include many different forms, including books, DVD's, online videos, mobile apps and more. Media can enhance and enrich a child's experience with school, social skills and life. Just as negative, violent media can be damaging, beneficial media can empower kids to do more and to be more productive and innovative than ever before.
Here are some ways that good media can benefit kids of all ages.
Young children can benefit from educational programs as well as educational computer games that enhance literacy. Games are available on a wide variety of media, including online, apps, CDs and smart TV applications.
Websites, interactive media, videos and mobile apps can help improve math skills.
Websites that illustrate the benefits of cooperative learning and positive behaviors can enhance social skills.
Older students can learn advanced problem-solving and critical thinking skills using a variety of media via computer games, documentaries and online content.
Multi-player online games that allow kids to interact with others virtually can teach social skills. Age-appropriate social media can be a positive thing as well, if an adult monitors it.
Digital technology and tools that boost creativity allow kids to be the producer, not just the consumer of digital creations. They can share these creations with class members and family, which can increase their confidence.
Positive role models in the media, such as public figures, sports heroes and philanthropists can serve as a good reference point on morals and ethics for kids.
Discovering Positive Media
Teachers and parents should look for content that adds to the overall learning experience and avoids violent imagery unless it is necessary in some areas such as history, civics or other disciplines. Over-immersion in violent media has proven to have a negative effect of the minds of children over time.
Parents and teachers can work together to help kids find the resources they need to enhance their lives through the avenue of good media. It can be found on TV, movies, and online.
We have provided several links in the References section to further your research. Keep a list of positive media links and applications so that you will teach your child to have a more directed approach to the media they use and explore, rather than an aimless searching for whatever comes up. This directive approach may serve to reduce the chances of coming across inappropriate media that your child should not be exposed to.
References
This post is part of the series: Media Influence: Parenting Tips
Guarding your children against potentially harmful movies, games and other media is more challenging than ever. This series provides actionable steps you can take to protect your child.