Start the School Year with Good Study Habits with Time Management Tips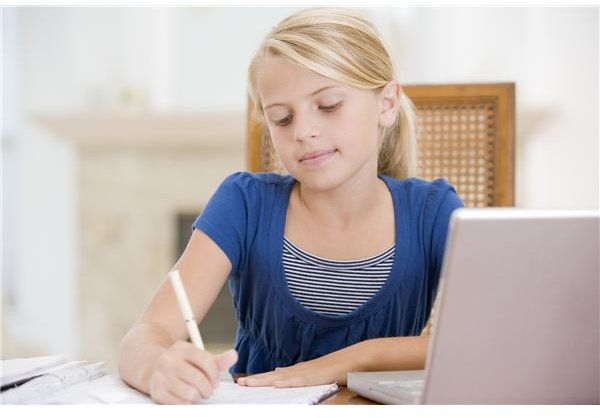 What Does It Take to Develop Good Habits?
As discussed in part one of this month's series on getting ready for the new school year, it is important to get into a routine and set some guidelines for expectations once the school year begins. It will be much easier to organize their study time and other times to get the important things done with an established schedule.
The key to good study habits is developing a routine, learning to prioritize (discussed in more detail in part three of the series) and setting goals for achieving study milestones. With practice and persistence, kids will fall into a positive pattern of behavior, which should begin to produce solid and consistent results over time.
The ideas in this article reflect many sound ideas in time management so you could call this a business model applied to schoolwork which parents may find helpful. The goal should always be to do what works and produces the results you are looking for: better grades and improved self-esteem.
It all begins with effective time management, so we have borrowed from some principles of time management.
Start with the Tough Stuff
Brian Tracy, time-management expert from the 70s, recommended focusing on the things that were most productive first, rather than the easiest. Teach kids to tackle the difficult parts of their homework while they are fresh, saving the lighter, more enjoyable tasks for later when their energy level is not as high.
Check the List
Another tried and true method of developing good organizational skills is to make lists. The problem is people tend to put so many items on lists they cannot get to all of them. Time management expert Chet Holmes recommends concentrating on only the tasks that bring results, learning to "tune out" other items. This could apply to kids also. Teach them to ignore social media messages and other distractions during focused time. Experts also recommend limiting To Do lists to no more than six items.
Keep Records
Keep a record of study behavior and watch grades to see how it correlates to the result. Treat your child's study habits as a CEO's checklist of important tasks to see if it makes a difference in their grades.
Take a Break
Implement small breaks within the study schedule. Just as in a regular workday, breaks can increase productivity. Successful companies such as Google recognize this fact, working breaks into their daily schedules. Anticipating upcoming breaks can encourage kids to work harder.
Reward a Job Well Done
Reward kids for sitting down each evening at the designated time to work on studies. You may choose to offer small daily rewards or celebrate with larger ones for consistency. Allow them to get online or chat with friends once their work is done.
Follow these tips to set off toward organized study time, helping them develop habits that will cross over into other areas of their lives.
References
This post is part of the series: Getting Ready for School
This three-part series discusses getting ready for the new school year as well as starting off with the right habits and priorities.