What Can I Do to Help Improve My Child's Academic Success?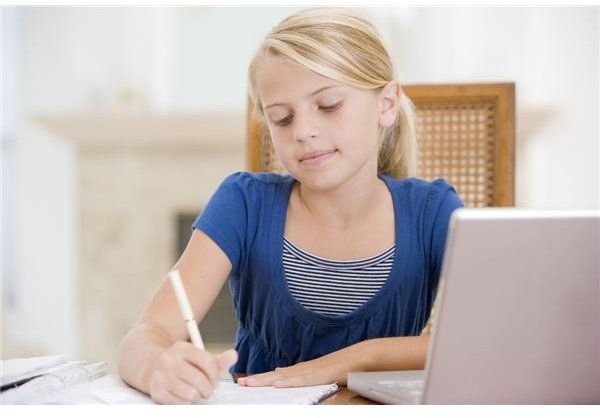 If you are a parent looking for ways to help your child succeed in school, here are some tips based on what I have observed during 15-plus years in education as a teacher and counselor. If you practice these skills, you can help your child improve her chances of academic achievement, despite the way the raised standards and higher demands on kids today.
Develop regular communication with teachers. A single contact is not enough to establish meaningful communication between your child's teacher and yourself. Instead, make a habit of communicating when necessary or call during the teacher's conference hour and ask how your child is doing.
Attend every Parent/Teacher conference. By attending all conferences, you increase the effectiveness of the meetings and always have a voice in the discussion. In addition, teachers and administrators will view your involvement as a sure sign that you are involved in the educational process with your child and that you are taking an active role in his academic progress.
Send notes or emails to teachers if you have questions. Emails and other forms of digital technology have made it easier for parents and teachers to communicate. Use it to your advantage when necessary.
Keep copies of your child's tests and report cards in a folder at home. By keeping important tests, assignments and other projects in a specific place, you will have easy access to them to help your child review skills in her weaker areas. In addition, if you ever face a situation where you need to challenge the school on educational placement decisions, you have a place to start.
Encourage your child verbally and with rewards or incentives when he does well. Positive rewards often help kids remain excited about reaching higher goals. If certain rewards motivate your child, continue to use them when teachers send home improved grades.
Set reasonable goals for improvement and announce the expectations to your child. Don't set the goals too high for your child to achieve. Instead, set realistic ones that will be good benchmarks to track her progress over time.
Consider a "pay-per-performance" allowance for good or improved grades. As in business where employers pay employees for commendable or better performance, you can do the same with your child regarding grades. As his performance improves, try increasing his allowance a bit to see if you notice positive results.
Set a schedule/time frame for completion of daily homework. One of the problems in completing homework in a timely manner is that kids tend to waste time when they get home. Consider a break from school for 30 minutes or so and then instruct your child to get back to studies before dinnertime. One other way you can control the amount of time involved is to put a timer on each separate homework task until she has completed each one. Consider rewarding with short 5-10 minutes breaks after the completion of each task.
Teach kids to set their own priorities. Children should learn that it is important to put certain tasks before others an early age. By practicing this with homework and chores, you reinforce an important life skill will follow him throughout life.
Work on specific skills with which your child struggles. Many standardized tests provide itemized reports on skills that need the most improvements. Focus on the specific skills more than general areas to encourage improvement.
These are some good places to begin working toward improvements in test scores, aiming for higher academic achievement and increasing learning in all areas. There is no magic formula for parents to improve student learning, but developing a communication pattern with teachers, going to every conference and activity that pertains to your child and regular involvement in your child's academic progress will greatly increase the chances of subtle changes over time.
The most important change is the one that comes from within. If you teach self-discipline and motivation, your child will grasp the value of these behaviors and develop self-correcting habits. Practicing these 10 habits regularly may greatly improve your child's chances for success in school and in life.
Resources for Further Study
The Parent-Teacher Partnership
Teacher Tips for Successful Parent-Teacher Conferences
A Guide for Parents: Helping Your Child Succeed in School
This post is part of the series: Helping Your Child Succeed in School
From standardized testing to overcrowded classrooms, kids experience a number of common struggles in school. As a parent, you want to provide an environment that fosters success, learning and security. These articles from a former educator provide tools to help you help your child.