Middle School Lesson Plan Downloads for Middle East Culture Studies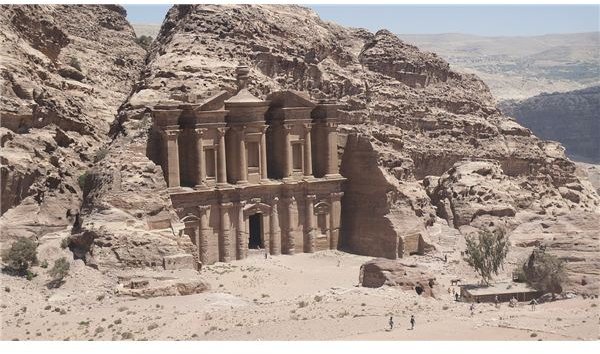 Middle East Lesson Plan
Delve into the Middle East, long before Israel was created. Look at the formation of Palestine. Discuss why the State of Israel was finally established. Learn what life was like under Ottoman rule. Discover its origins and history from the beginning of their government to the present day conflicts and turmoil.
With three PowerPoint downloads, two quizzes and a primary source document to be used for assessment, this unit will introduce younger students to the region of the world where political eyes are often focused.
Without placing too much emphasis on the violence that spreads through that region today, students are able to take a comprehensive look at one of the oldest parts of the world and see how it developed from the earliest times to present day. Although the Israeli-Palestine conflict is one of great concern to adults, younger students are not always aware of the ins and outs of that situation and by the end of this unit, they will have the beginning formations of the knowledge that they can then use in the future to gain more understanding.
This easily comprehendible and practical overview is just right for middle school students who are beginning to prepare for a detailed history study. Students in grades 6 through 9 will benefit from the focus on note-taking skills and knowledge of past historical events to build on future events, as it will help prepare them to meet the demands of the Common Core.
Downloads
The Middle East Power Point One - Origins, Religion, Society
The Middle East Power Point Two - Cultures, Leaders and Empires
The Middle East Power Point Three - Conflicts and the Middle East Today
Assignment on the State of Israel
This post is part of the series: Cultural Studies for Middle School
This series includes lesson plans and downloadable PowerPoint presentations for lessons on China, Japan, the Middle East and Africa. Downloads feature quizzes, lessons and entertaining games.