Living History: Role-Play Ideas for American History Lesson Plans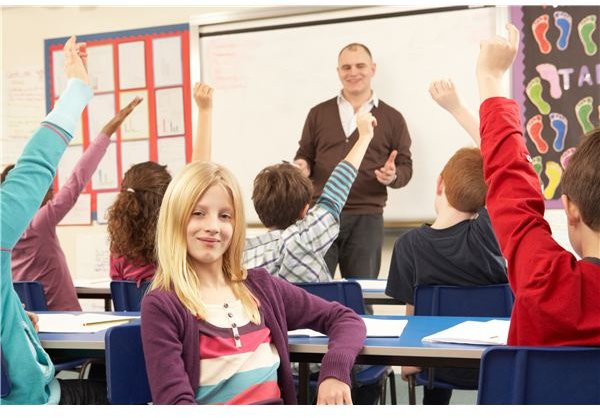 When History Comes Alive
When educators connect American historical events to actual places, items, or people, they give their students a sense of reality that is not
found in lists of facts. First-hand accounts are always more memorable. However, how can an educator give students exposure to first-hand accounts in American history curriculum that happened in the past or in other places? Classroom teachers can incorporate role-play and reenactment into their lesson plans.
Across the United States, historic societies have created Living History museums or historical reenactments at historic sites. Educators in the United States who are teaching American history lesson plans should research their area for opportunities such as these.
When the opportunity to participate at a living history farm or village or a historic reenactment is not available, then role-play within the classroom becomes a good alternative.
Museums and Reenactments
If a museum that offers the opportunity for students to participate in live reenactments is an option, then teachers should contact the museum about what exactly they offer. Some museums have volunteers who are costumed as various historic figures or people from the particular historic period with which the students can interact, asking questions and observing. Other museums allow students to participate directly in the events at the museum.
The Old York Historical Society (Maine) allows area students to come to the museum dressed as colonial people. They "live" a day at the museum,
attending to chores, cooking meals, going to school, weaving, stacking wood, and tying fishing nets. The students interact with the museum volunteers who tell them stories about historic figures in first person, first-hand language. (i.e., "John Hancock was by yesterday to pick up a new plow." or "I am going to Portsmouth tomorrow to sell my wool at the market.") Students get to experience all the nuances of colonial life including some of the discomforts, such as the student in the stocks, pictured here, outside the Old Goal. At historic venues of this caliber, the students are able to have a hands-on experience, in which they are part of the historic period.
Another, much larger historic site is Colonial Williamsburg where students can walk down the streets of a functioning colonial village, visit merchants, and speak to costumed residents, who will answer them in the colonial vernacular. Places, such as these, offer students a multitude of opportunities to learn and observe how various aspects of life were lived, such as fully functioning farms, colonial print shops, mills and markets.
Historic reenactments are another option for students to experience history first-hand. For instance, there is a reenactment of the battle of Little Big Horn each year in Montana. Alternately, at Allison Woods in North Carolina, students can witness the reenactment of both a Civil War battle and a battle from World War II. In between the battles, they would have the opportunity to view and learn about various military uniforms and equipment from experts of the historic collections.
Teachers will want to visit the historic museum or landmarks websites to learn about opportunities for virtual tours. This is a great way to offer students a first-hand look at a moment in history without having to travel to the location.
Living history and reenactments are both excellent means of teaching history in a manner that gives students the hands-on experience they cannot receive from books alone.
Teacher Resources
There are three excellent sites on the web that offer teachers various ways to involve students in American history reenactments as well as provide detailed lesson plans on various events.
The United States Historical Museum Guide lists various museums and sites across the country where students can have hands-on experiences.
The National Parks Service provides teachers with curriculum, field trip planning and much more.
The World Heritage Site provides a list of places in the United States for teachers and students to explore American history.
If all else fails, expose your students to history through movies.
Becoming Historical Figures
There are several ways of presenting historical figures to students.
Assign each student a historic figure to research and portray
Have students research a particular event, write and perform a skit on the event
Have students film their interpretation of a historic event, portraying the historical figures involved
Whenever possible, teachers should direct students to authentic, first-hand documentation for the students' research of a particular person or period. Diaries are excellent, giving the students insight into what a person was thinking during a specific time. Letters are equally of value.
Students can choose to read excerpts from a diary. Alternately, they might decide to read letters in sequence written by various people. For instance, John and Abigail Adams have many letters that they wrote to each other. Students could "perform" a reading of those letters dressed as John and Abigail.
Living history role-playing allows students to get into the skin of another, to see life from their point of view.
References