The Myths & Legends of Ireland: History Lesson Plan & Power Point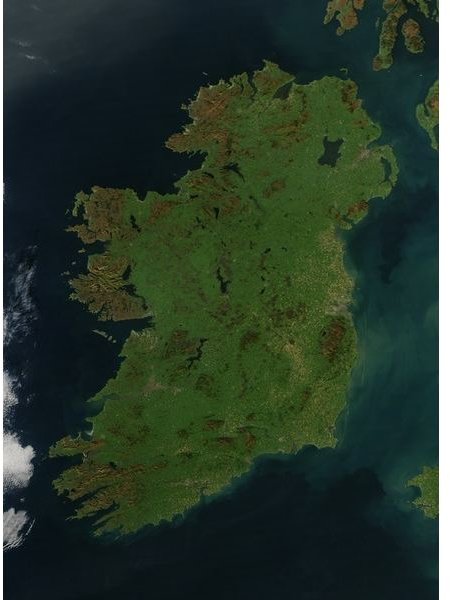 March often seems like one of the longest months for educators. The weather changes from winter to spring to winter at a day's notice and students and teachers both need a quick pick me up to get through the grey days. What's the solution? Spend a week on the Emerald Isle, at least in your classrooms. These lessons introduce different topics just in time for Saint Patrick's Day to produce a classroom full of Irish Imps, happy to learn.
Myths & Legends
No examination of Ireland is complete without first becoming familiar with the myths and legends that surround the mist shrouded island. From the ancient Druids and Celtic societies to the conversion of the people to Christianity, Ireland is full of myths detailing the powers of magic, mysterious beings and fairies who are bent on stirring up trouble every chance they get. And of course, one needs to learn how to spot that most famous of all Irish ghosts, the Banshee in all of her spectral forms.
This downloadable power point can be used in Social Studies, Literacy or just about any class period to introduce students to the foremost Irish myths and legends. Once the magical terms have been taught, put students in groups and have them "research" and create a poster about their topic. It should include a drawing of their creature or person, a fact sheet about the assigned topic and should be on display in the classroom all during March while you take time to study Ireland.
Once students have that project done, you are ready to begin a look into the Irish culture, just in time to celebrate Saint Patrick's Day!
References
Photo by NASA; image taken by the Moderate Resolution Imaging Spectroradiometer (MODIS) on the Aqua satellite [Public domain], via Wikimedia Commons
This post is part of the series: Exploring the Myths of Ireland
Just in time for St. Patrick's Day, March is a great time to explore myths and folktales of Ireland with your students!